Power Rangers: David Yost Rightfully Quit Being the Blue Ranger After Being Bullied Over His Sexuality
Many fans of the original Mighty Morphin Power Rangers series from 1993 have good memories of teenagers with attitude fighting villains. But behind the famed pop-culture TV series was a dark secret involving the Blue Ranger. Many believed David Yost left Power Rangers Zeo over a pay dispute. Years later, Yost opened up about the bullying he faced on set, leading fans to support the actor's decision to leave.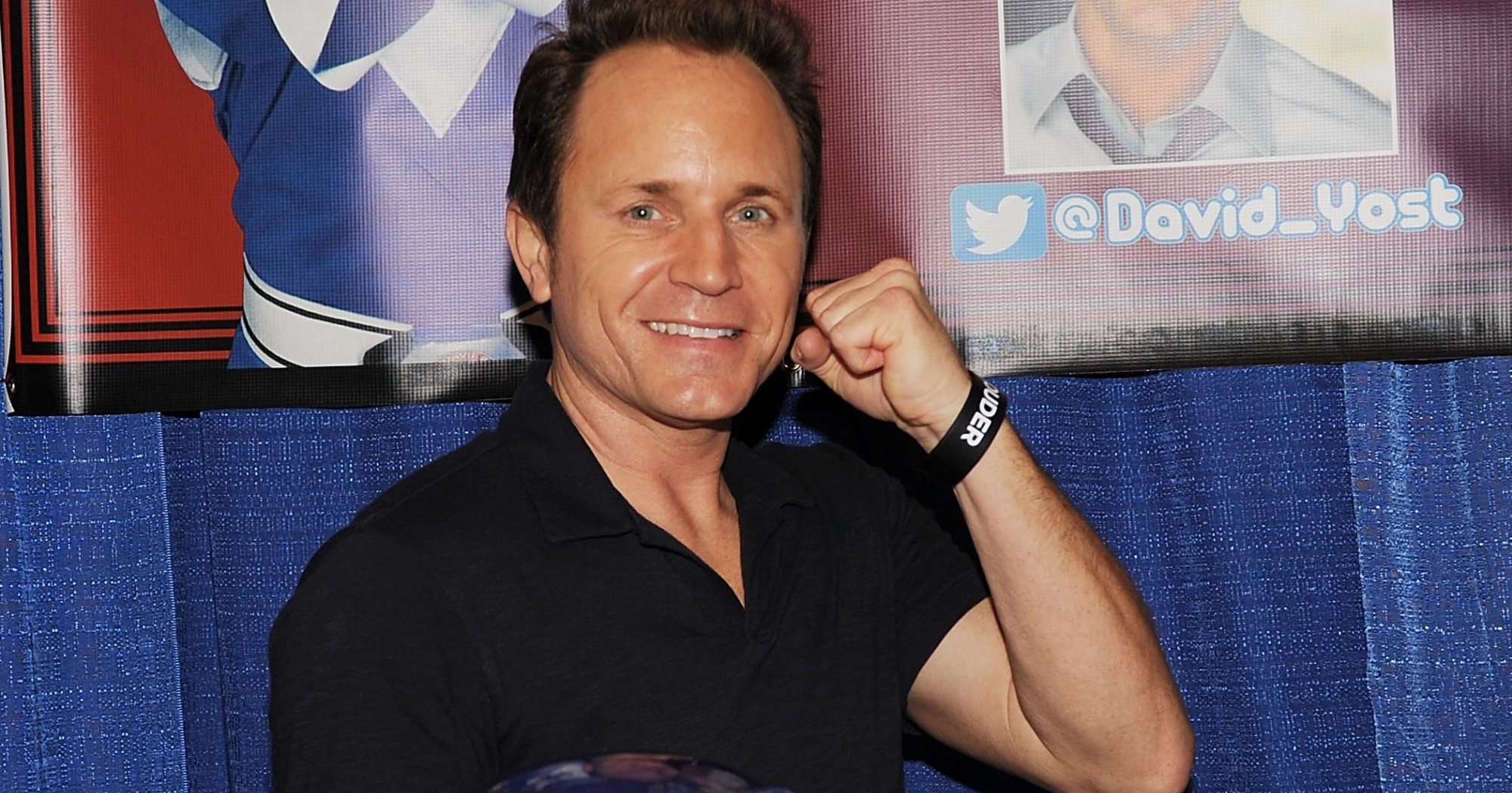 David Yost played the role of Billy Cranston in the original Power Rangers
In the 1993 American adaptation of the Japanese series, Yost was cast as the Blue Ranger. Billy Cranston was the "nerd" character who came up with inventions like the Communicator. Behind his glasses and sweet demeanor, he was helping his friends save the world from Rita Repulsa (Barbara Goodson).
Billy got a storyline change when Power Rangers Zeo aired. He stayed as part of the team but as a technical adviser. The character was then written off in "King for a Day" under the pretense that he stayed on Aquatar after falling in love.
'Power Rangers Zeo' producers had fans believe David Yost left because of his pay
RELATED: 'Power Rangers' Movie Reboot: OG Green Ranger Shares His Thoughts
While the Power Rangers franchise became a massive success, there were some issues behind closed doors. Three original Mighty Morphin actors left the original series over a pay dispute. After Yost left in Power Rangers Zeo, fans were led to believe that was also the reason. Years later, Yost opened up to the real reason.
Before being cast as the Blue Ranger, Yost knew he was gay but knew it wouldn't work in his favor. "When I first moved to Hollywood in the '90s to be an actor, it was still considered taboo to be gay, especially if you wanted to be a leading actor in TV series or film," said Yost for The Hollywood Reporter. As Billy Cranston and the series gained fame, he kept his sexual orientation a secret.
After years of working on the show and never being seen with a girlfriend, crew members started to harass him.
"There were comments at work that were made about me in terms of being gay or "being a faggot," and as time went on, it just got old, and I was tired of listening to it. People always question me, 'Why don't you have a girlfriend?' and all of the numerous rumors that went along with that," he said. Yost had to make a decision for his personal health.
The bullying over his sexual orientation led David Yost down a dark path
RELATED: 'Power Rangers S.P.D': The First Series to Demote a Red Ranger and Why
The crew's ongoing and building harassment toward Yost reached a breaking point. "OK, I need to leave because if I stay, I'm going to end up killing myself," said the actor. Yost decided to leave the Power Rangers Zeo without giving fans the real reason as to why.
Yost started to battle with his sexuality and personal life. Between the bullying and the industry standards, Yost was determined not to be gay. He decided to undergo conversion therapy, a now opposed practice by medical professionals.
"When I was doing conversion therapy, I could literally feel a shift in my body. It felt like I was going against my natural state. I could feel an internal struggle going on within my body and mind," said Yost. The actor's turmoil led to a nervous breakdown that helped him realize who he really was and needed to be.
Yost started the long journey of self-acceptance and being mentally healthy. According to Entertainment Weekly, Yost has helped many benefits organizations since coming out. He even has fans telling him how his character and self-journey helped them in their own lives.