'Power Rangers' Jason David Frank Says He's 'Done Enough' for the Franchise
The GOAT of the Power Rangers TV franchise might be done with his epic hero journey. Jason David Frank has been a part of the franchise since its American inception with Mighty Morphin Power Rangers in 1993. He has played the role of Tommy Oliver in multiple installments and guest roles in recent series. With the 30th anniversary of Mighty Morphin around the corner, Frank hints he is ready to move on.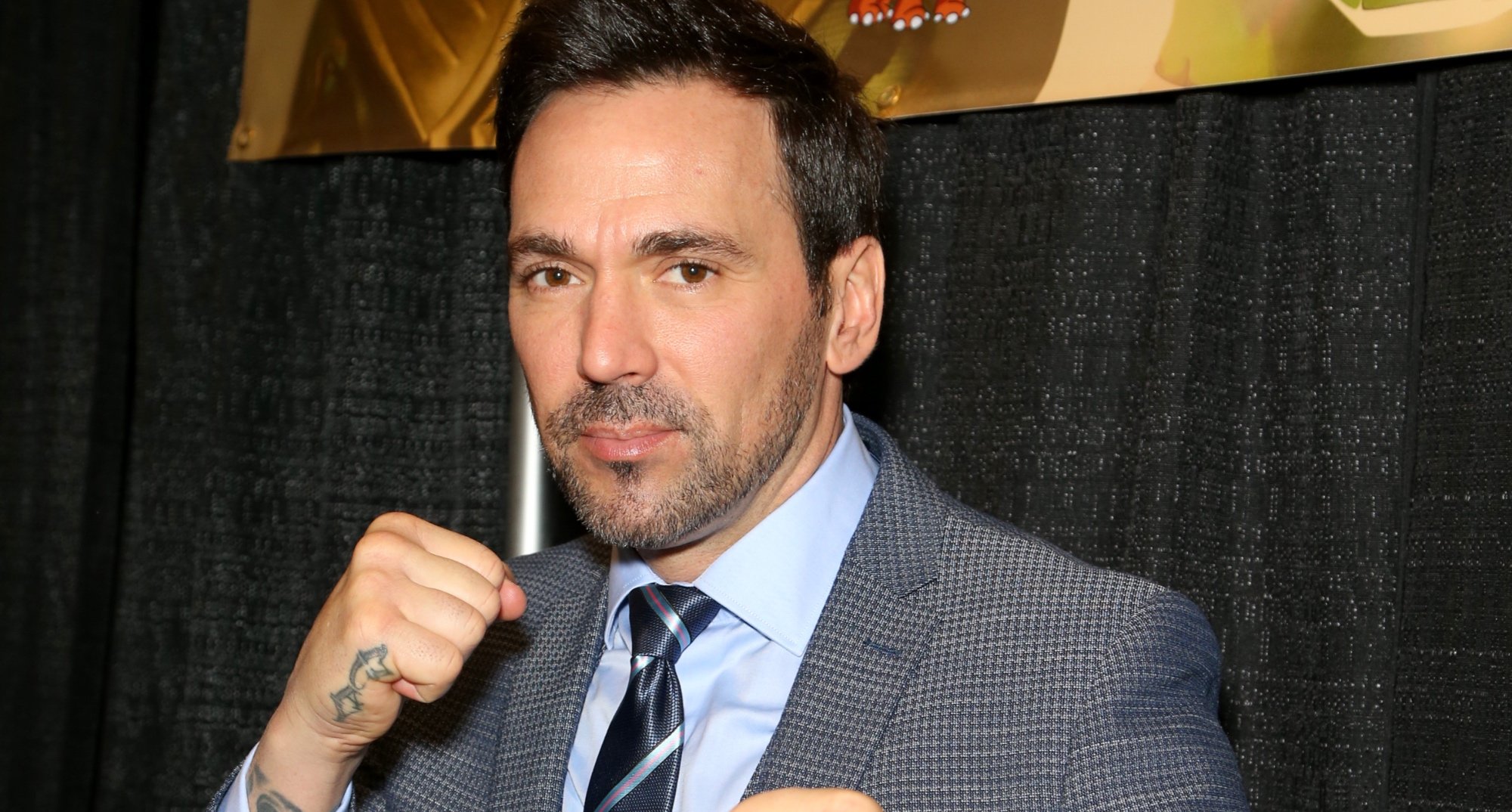 Jason David Frank has reprised his role as Tommy more than any other original cast member from 'Power Rangers'
Mighty Morphin Power Rangers defined an era of TV like no other. It used original footage, fight sequences, costumes, and monsters from the original Japanese Sentai version. The success of the 1993 series led to one of the most successful franchises in TV history that are still going strong all the way up to Power Rangers Dino Fury.
But no actor from the original series has stuck around quite like Frank. He joined as Tommy Oliver in "Green with Evil, Part I: Out of Control" and became Rita Repulsa's evil Green Ranger. Frank became a household name from the heartthrob villain to the protagonist White Ranger.
Frank has stayed with the franchise moving from Power Rangers Zeo to Turbo before passing on the torch. But it was not the end for Frank as he would reprise his role for special episodes and as the Black Ranger in Power Rangers Dino Thunder. He also appeared in Power Rangers Super Megaforce, Power Rangers Hyperforce, and Power Rangers Super Ninja Steel.
The legendary 'Power Rangers' actor is ready to put his crown behind him
RELATED: 'Power Ranger Dino Fury': Hunter Deno and Tessa Rao Bring Originality to Their Characters as Franchise Newbies [Exclusive]
It is hard to believe that Mighty Morphin is closing on its 30th anniversary. Rumors have circulated about a special reunion with the original cast, but they have been proven false. Amy Jo Johnson, the Pink Ranger, posted on Twitter, "Sorry, that was a rumour and not true. As far as I'm aware!"
According to ComicBook.com, Frank also dispelled the rumors during a Facebook Live stream and teased hanging up his Morpher. The actor revealed the rumors of David Yost's reboot are not true and "there's nothing going on. I have not heard."
But Frank revealed he is at an age and point in his career where he is ready to move on. "But right now I need to move on to The Legend Of The White Dragon. I don't want to cover my tattoos, I'm 49 years old. I've done enough for the Power Rangers brand, I love it. But now with situations that happened, I'm there's certain people that won't be in the reunion, if there was, I don't know," said Frank.
Frank is referring to his Power Rangers co-star Austin St. John. The first Red Ranger in the American franchise was recently arrested by the feds and a group of conspirators for committing fraud during the pandemic.
Fans will get to see Jason David Frank one more time as a Power Ranger in 'The Legend Of The White Dragon'
RELATED: 'Power Rangers RPM': Rose McIver Calls Filming the Series 'a Uniquely Practical Show' Compared to Marvel
Fans have been eagerly awaiting Frank's project with Bat in the Sun productions. The Legend Of The White Dragon is a Ranger story of epic proportions. Frank plays the title character of the White Dragon, Erik Reed. Erik is a disgraced hero who is blamed for the destruction and lost lives of Virtuo City during a battle with an ancient overlord.
With his identity now public, Erik ventures on a new journey to regain his power as the White Dragon with the help of treasure hunters. Erik must hurry as a new villain seeking revenge poses a threat. The Legend Of The White Dragon is a fan's dream come true as it will bring back Time Force actor Jason Faunt.
The movie also stars recognizable actors like Michael Madsen, Cerina Vincent, Mark Dacascos, David Ramsey, and Power Rangers Megaforce actor Ciara Hanna.
Frank told ComicBook.com that the movie is not about Tommy Oliver. "It's a completely different character. But what they're going to see is Jason David Frank in a more mature role, meaning that he's… I can finally express on television, that's not for kids, nothing that's PG-13." The Legend Of The White Dragon is set to premiere in 2023.
RELATED: 'Mighty Morphin Power Rangers' Star David Yost Explains Fans 'Break Down and Cry When They See Us'