'Pretty Little Liars': A 'High School Musical' Star Rejected the Chance to Star in the Popular Melodrama
Regrets are a major part of life, and it can be especially brutal for actors whose decisions are so public. Ashley Tisdale experienced this first hand when she turned down not one, but two major roles that could have taken her career to the next level. So what role did she turn down, and how has it impacted her career? Screen Rant has all the answers.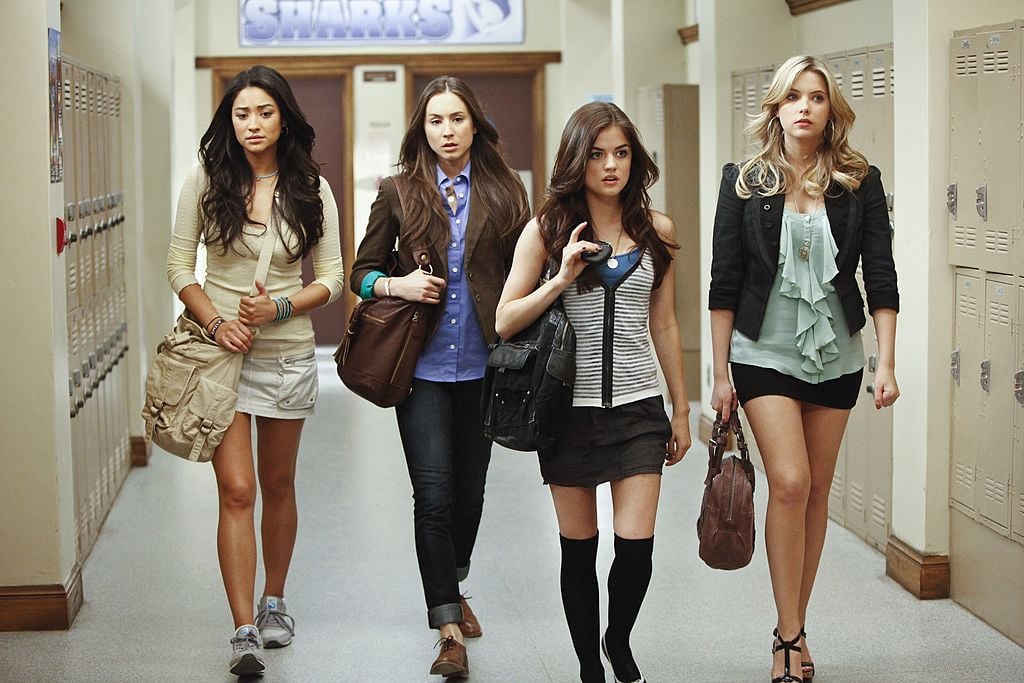 Who is Ashley Tisdale?
Tisdale is an actress and singer who rose to stardom after being cast on the hit Disney movie High School Musical. She also had a role on The Suite Life of Zack and Cody, and was the voice of Candace on Phineas and Ferb.
Tisdale's career began long before she landed the role of Sharpay Evans on High School Musical. According to The List, Tisdale's career began when she was just 3 years old. She landed a role for a JCPenney commercial. While toddlers may not have much in the way of acting chops, this role opened the door for Tisdale to star in more commercials. 
As she got older, Tisdale's career didn't fizzle out like so many child stars. It just got bigger. When Tisdale was only 8, she landed a role on Broadway as a Young Cosette. Considering many actors spend their entire lives trying to get to Broadway, this was a huge role for such a young girl.
Tisdale would also get a chance to sing at the White House. She sang for then-President Bill Clinton. Her parents made her work in retail for local malls, after that, as Tisdale continued to audition for other roles. When she got the role of Sharpay, her career exploded. 
Why did she turn down a role in 'Pretty Little Liars?'
Tisdale's career was red hot in 2010 when she was offered a role on Pretty Little Liars. She was also offered another role on a new show called Hellcats. There was no way to know if either show would be a hit, so taking either role was a bit of a risk.
Pretty Little Liars was based off on a book series, which seems to have more success on the big screen. That soon changed with shows like Game of Thrones, but Tisdale couldn't have known that at the time. 
Tisdale was also offered an audition for another show. According to Capital FM, she was offered a role on the Vampire Diaries, as well. Vampires were very popular at the time, so this would have been a smart career move. Tisdale turned down this role as well, though.
What was very clear was that cheerleading movies like Bring it On had seen huge success over the years, and it seemed likely that it would translate well to the small screen. Tisdale also had a passion for cheerleading, so the decision seemed easy. 
Does Ashley Tisdale regret her decision?
It's difficult to say, as Tisdale has never opened up about her decision. It's no secret that she expected Hellcats to become a huge success, but as time would tell, it didn't. In fact, Hellcats was canceled after just one season, while The Vampire Diaries and Pretty Little Liars not only had multiple seasons but were popular enough to have spin-offs.
Since then, Tisdale has branched out. She's married to Christopher French, and her career continues to grow. According to Insider, "Tisdale currently stars as Jenny Kenney on the CBS sitcom Carol's Second Act and  Kayla on Netflix's Merry Happy Whatever." She also started her own makeup line known as Illuminate Cosmetics in 2016. 
While she may have turned down the role of a lifetime, this hasn't stopped Tisdale from finding success. Hellcats may not have worked out for her, but Tisdale seems happy with where her life is now.