'Pretty Woman' 30th Anniversary: A Look Back At the Julia Roberts Fairy Tale
Take a look back at 'Pretty Woman,' the movie that made Julia Roberts a star, 30 years after it came out in 1990.
Pretty Woman opened in theaters on March 23, 1990. On that day, it was just another romantic-comedy for people on date nights. Richard Gere was the big name. People would soon discover Julia Roberts and give her the fairy tale her character desired in the way of a blockbuster movie career. 
[Spoilers for Pretty Woman included in the below article]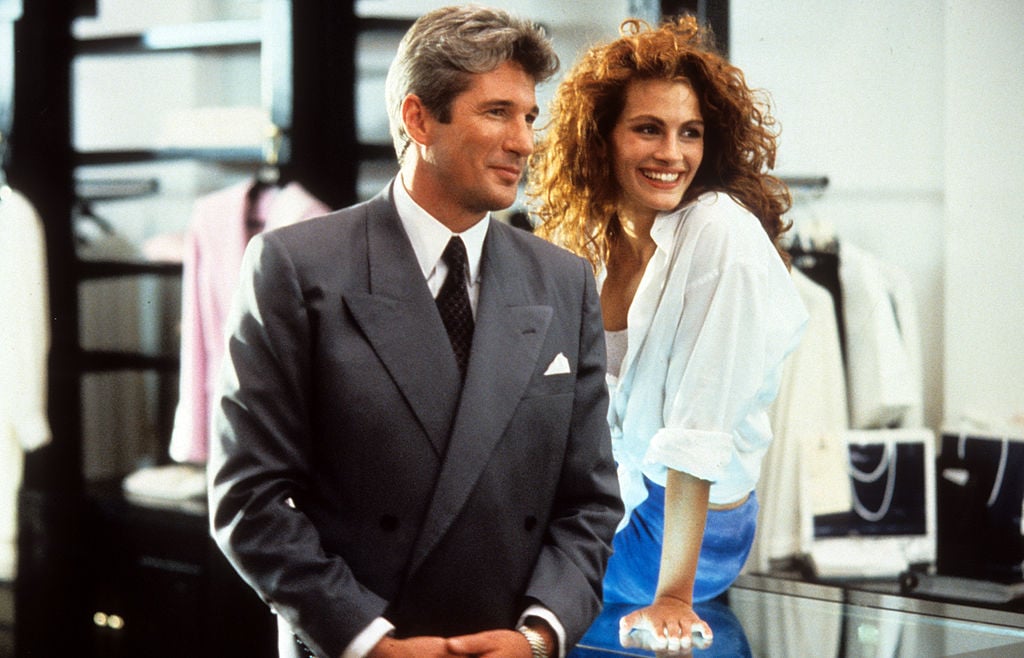 The film has never really faded from public discourse in 30 years. It has influenced movies and society, and has remained a popular favorite. Here is a look back on Pretty Woman just for the sake of celebrating it 30 years later. 
Julia Roberts is a 'Pretty Woman'
Just in case you haven't seen Pretty Woman, here is a brief refresher. Julia Roberts plays Vivian, a Hollywood Blvd. prostitute trying to make ends meet with her roommate Kit (future NCIS star Laura San Giacomo). Edward Lewis (Gere) is a rich businessman who needs a date while on business in L.A.
After meeting Vivian one night looking for directions, Edward proposes Vivian be his companion for the week. They agree to $3000 and Vivian lives the Cinderella life of Beverly Hills fashion and luxury. Of course, they fall in love, but their different lifestyles threatens to end their fairy tale. 
Hollywood is prettier in 'Pretty Woman'
Okay, granted they were filming a movie so they could block off streets to shoot on, but I still think the Hollywood Blvd. of 1990 looked cleaner 30 years ago, even in the red light district. Perhaps it helps that you can't smell the marijuana when you're watching a movie. 
The production of Pretty Woman also managed the foot traffic to a reasonable degree. There's one barker, and a murder scene (with Hank Azaria as the detective!) but no one is pushing their rap CDs. Pretty Woman is truly the fairy tale version of Hollywood. Seeing Edward drive by the Tower Records on Sunset has to make any local feel nostalgic too.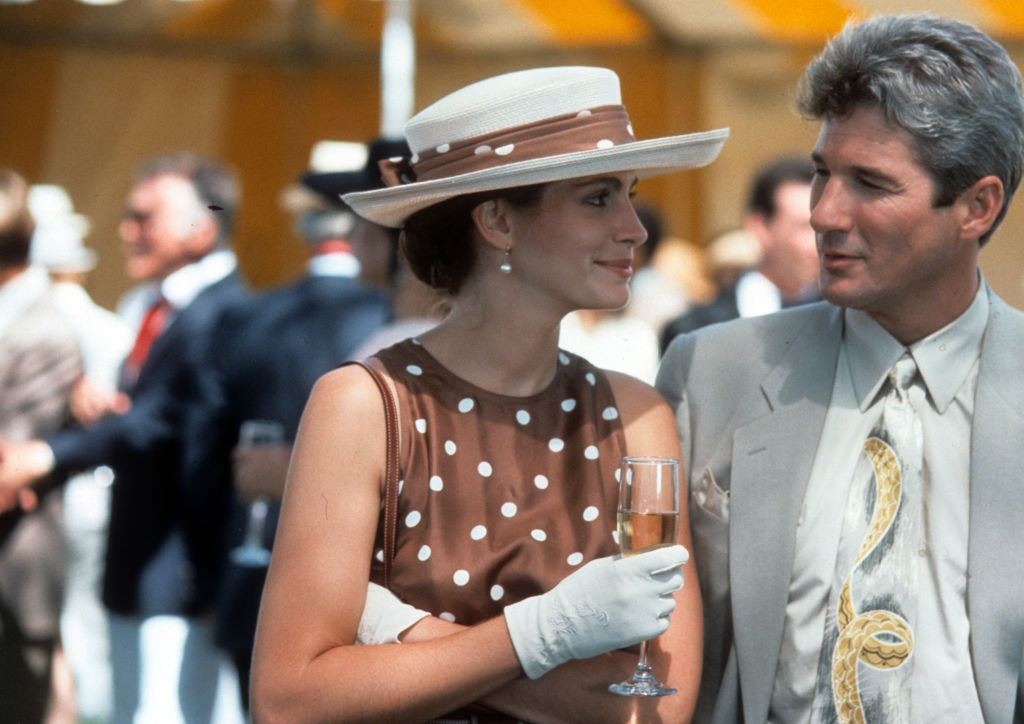 The Regent Beverly Wilshire hotel looks largely the same today. It's funny to see they were already using keycards in 1990. Edward's frustration that they never work as well as actual keys remains poignant today. 2020 audiences won't know what noise Vivian is making at the polo match. That's the Arsenio Hall woof. His talk show was on every night when Pretty Woman came out.
'Pretty Woman' the fairy tale
Pretty Woman was an R-rated movie for grown-ups. It would have to be considering its main character's profession. However, it is still the ultimate fairy tale. It wasn't always. The original script by J.F. Lawton, titled Three Thousand, ended with Edward and Vivian separating. The original Vivan was a drug addict, Roberts told Matt Lauer in 2015. Now her secret vice is dental floss. 
That may be a sanitized version of a tough life on the streets, but Pretty Woman is not without its redeeming messages. It is about classism, as the Beverly Hills stores shoo Vivian away. She gets to tell them off, proving you shouldn't judge a book by its cover, or a woman by her thigh high boots.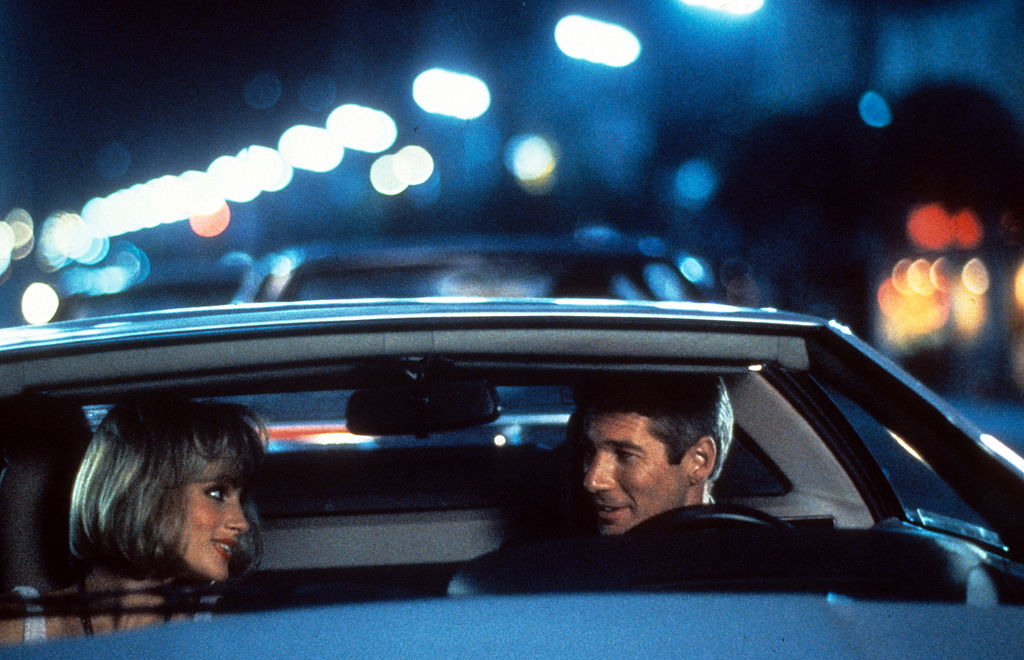 Beverly Hills was a fantasy to Americans in 1990. It may still be, just having the money to shop at those stores. Or, maybe that's one aspect of Pretty Woman people have outgrown. Money isn't everything and doesn't buy happiness.
Pretty Woman tries its best to give Vivian agency. Even though Edward gives her money, and comes climbing the fire escape for her at the end, the movie is clear that Vivian "rescues him right back." Well, maybe not. Pretty Woman is one of the movies Rebel Wilson watches in Isn't It Romantic? as an example of the bad messages rom-coms teach young girls. 
'Pretty Woman' has a #MeToo message 
Pretty Woman softens the world's oldest profession as much as an R-rated comedy released by a Disney subsidiary can. However, it still has a message as poignant as ever: Men should stand up against misogynists in any form they encounter.
Edward's lawyer Philip (Jason Alexander) disrespects Vivian because she is a sex worker. Men should not tolerate misogyny against any woman, whether they are friends or strangers, no matter their profession. It takes a physical assault for Eddie to do something about Philip. He could've shut it down when Philip was just being a jerk
Julia Roberts rocks out to the 'Pretty Woman' soundtrack
Pretty Woman had a soundtrack full of original hits and rock n' roll classics. Roberts singing Prince's "Kiss" in the bubble bath became an iconic scene. Roy Orbison's classic became the title track.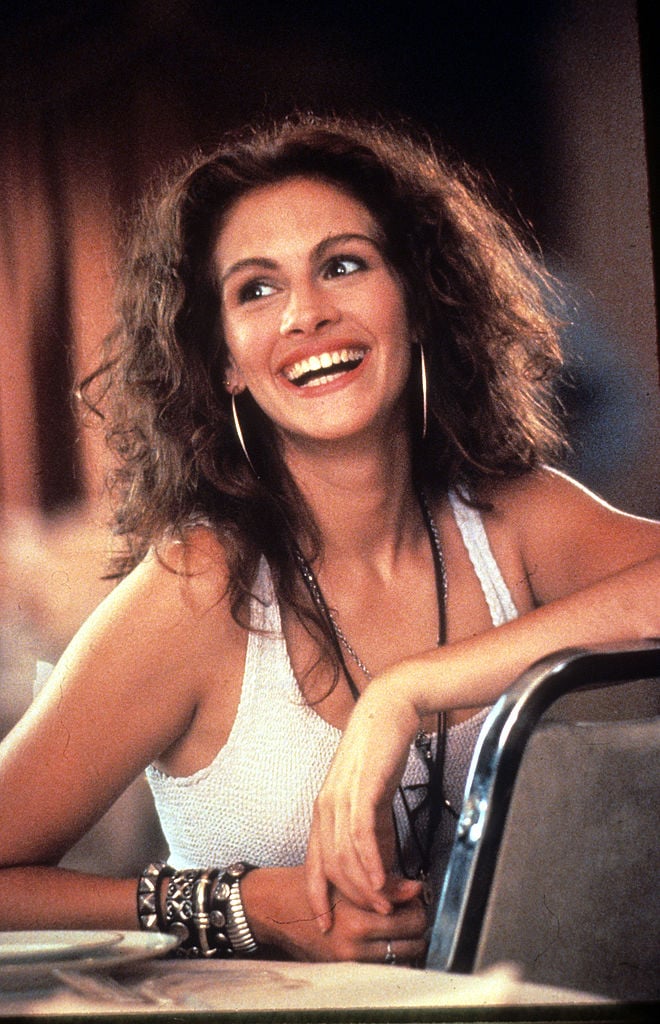 Songs exclusive to the Pretty Woman soundtrack like "The King of Wishful Thinking" and "It Must've Been Love" became definitive early '90s songs. "Wild Women Do" rounded out the soundtrack, and it must've been big enough for them to make a music video. The video is still one of the bonus features on the Blu-ray.
Roberts would avoid the rom-com typecasting for a few years but would come back strong with My Best Friend's Wedding, and reuniting with Gere for Runaway Bride. By then she was an A-lister regardless of genre and won an Oscar for Erin Brockovich. Gere never ceased being a leading man through The Second Best Exotic Marigold Hotel. Director Garry Marshall was a hitmaker until his passing at age 81.