Prince Andrew Is Facing 'Disaster' In New Lawsuit Claiming He Raped Virginia Roberts Giuffre 3 Times Starting When She Was a 'Child'
Prince Andrew is facing a lawsuit from Virginia Roberts Giuffre in the wake of her sexual assault claims against him.
Guiffre's lawyers filed the civil suit in Manhattan federal court on August 9, marking the first time that she has taken legal action since making her allegations against the Duke of York, Jeffrey Epstein, and Ghislaine Maxwell nearly two years ago.
According to Giuffre's filing, the royal raped her three times starting when she was a "child."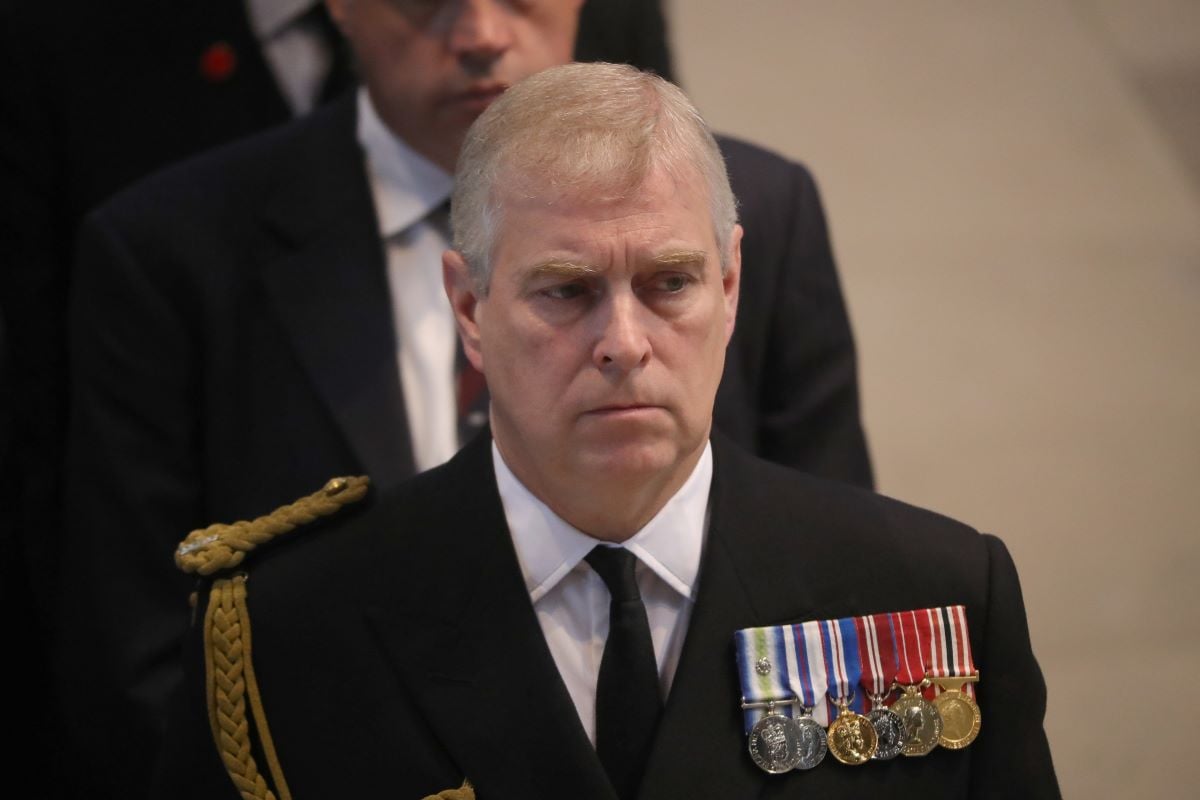 Prince Andrew isn't above the law, says Virginia Roberts Giuffre
According to Fox News, Giuffre's lawsuit alleges that Andrew, 61, engaged in sexual acts with her knowing hold she was, and without her consent. She also claims to be "a sex-trafficking victim" and is suing under the Child Victims Act.
Giuffre claims that this "extreme and outrageous conduct" continues to cause her "significant emotional and psychological distress and harm" more than 20 years after the alleged incidents took place.
"In this country, no person, whether president or prince, is above the law, and no person, no matter how powerless or vulnerable, can be deprived of the law's protection," the filing reads.
Holding the Duke of York accountable
In a statement, Giuffre says that the purpose of her lawsuit — which seeks unspecified compensatory and punitive damages — is to hold Prince Andrew "accountable" for what he did to her.
"As the suit lays out in detail, I was trafficked to him and sexually abused by him," Giuffre wrote. "I am holding Prince Andrew accountable for what he did to me. The powerful and rich are not exempt from being held responsible for their actions."
She hopes that other victims will see that it's possible not to live in silence and fear. Instead, she says it's possible to reclaim one's life "by speaking out and demanding justice."
"I did not come to this decision lightly," Giuffre continued. "As a mother and a wife, my family comes first – and I know that this action will subject me to further attacks by Prince Andrew and his surrogates – but I knew if I did not pursue this action, I would be letting them and victims everywhere down."
Prince Andrew is facing 'disaster' in Giuffre's lawsuit, according to expert
According to The New York Post, Prince Andrew can't be extradited to the United States to answer the lawsuit because this is a civil case, not a criminal one. However, legal experts say that the son of Queen Elizabeth is facing "a final reputational ruin no matter how he responds."
With his protection from extradition, the chances of Andrew returning to the United States on his own to face these accusations are "nil," says royal commenter Richard Fitzwilliams.
RELATED: Prince Andrew May Never Recover from the Jeffrey Epstein Scandal According to Royal Expert Melanie Bromley (Exclusive)
"This case will bring more embarrassment for him and for the royal family — as is anything to do with Andrew and Epstein," Fitzwilliams noted.
Virginia Roberts Giuffre claims she was just 17 when it happened
Giuffre — who is now 38 — says that when she was just 17 years old, the prince abused her on multiple occasions. During each act, she says she was given "express or implied threats" by Epstein, Maxwell, and/or Andrew to engage in sexual acts with the prince.
The lawsuit said that Giuffre "feared death or physical injury to herself or another and other repercussions for disobeying" the trio because of their "powerful connections, wealth, and authority."
Giuffre claims that on one occasion, Prince Andrew raped her at Maxwell's London home. She says that more abuse took place at Epstein's New York Mansion, as well as at Epstein's private island in the US Virgin Islands.
Prince Andrew and Buckingham Palace have vehemently denied the allegations
Neither the Duke of York nor Buckingham Palace has commented about the lawsuit.  However, they have both denied Giuffre's allegations in the past.
"It is emphatically denied that The Duke of York had any form of sexual contact or relationship with Virginia Roberts," the palace said in a statement. "Any claim to the contrary is false and without foundation."
RELATED: Queen Elizabeth 'Won't Consider' Allowing Prince Andrew to Return to Royal Life 'For a Second' Royal Experts Claim
The statement continued: "The Duke of York unequivocally regrets his ill-judged association with Jeffrey Epstein. Epstein's suicide left many unanswered questions, particularly for his victims. The Duke deeply sympathizes with those affected who want some form of closure."