Did Prince Charles' Affair With Camilla Parker Bowles Affect His Relationship With Prince Harry?
These days Prince Charles and Camilla Parker Bowles are seen as a loving and kind royal couple. The future Crowned King and his wife are generally liked by all and they spend their days engaging with the British press and public with their various royal engagements and duties.
However, some 30 years ago, the pair were causing one of the biggest scandals the British royal family had seen in decades. In 1992, while Prince Charles was married to Princess Diana and Camilla was married to Andrew Parker Bowles, news of their affair leaked to the press.
In the years since, both Camilla and the prince have divorced and gotten married to each other. However, their affair had some long-lasting effects. In fact, one royal expert feels like it deeply affects Prince Harry and Prince Charles' relationship.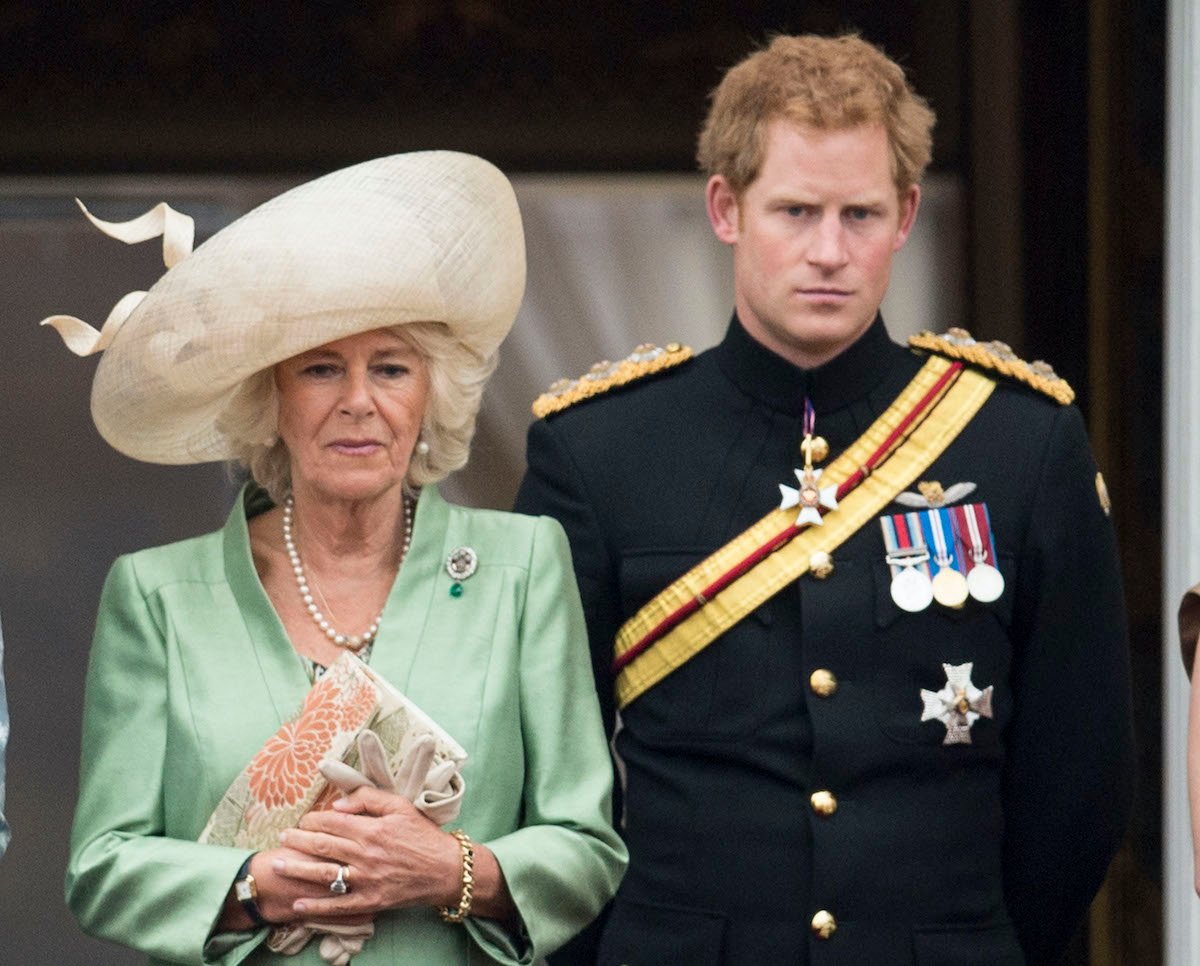 Prince Harry has always like Camilla Parker Bowles
Prince Harry was a just a little boy when his father and Camilla's affair went public and his parents separated. Since he was so young and his parents continued to remain so loving to him and Prince William, he's never had any ill-will toward Camilla.
In 2005, just before Camilla and Prince Charles tied the knot, the prince spoke highly of his stepmother. "William and I love her to bits," he told BBC. "To be honest with you, she's always been very close to me and William … but no, she's not the wicked stepmother. I'll say that right now." Prince Harry also called her, "a wonderful woman, and she's made our father very, very happy, which is the most important thing."
In recent years, Prince Harry's wife, Meghan, Duchess of Sussex, has also grown very close to the Duchess of Cornwall.
Prince Charles and Camilla Parker Bowles' relationship deeply affected Prince William
Unlike his younger brother, Prince William was not shielded from Prince Charles and Camilla's affair. Though he was just a preteen at the time, Princess Diana told her oldest son the truth about what was happening. Royal author Robert Jobson wrote in William's Princess,
Breaking the mold when it comes to matters of the heart, and struggling to find a comfortable co-existence with the press are traits Charles would pass on to his son. After all, Prince William is an impressionable and intuitive young man who has always taken a keen interest in the press coverage of his parents' divorce and affairs.  would make a lasting impression on the young prince, as witnessed later on in his own attempts to lead the press a merry dance when it came to his private life – particularly in his blossoming and deepening relationship with Kate.
Prince Charles' affair with Camilla Parker Bowles affected his relationship with Prince Harry
While he has no ill-will toward Camilla, the Duchess of Cornwall's affair with Prince Charles affected the future Crowned King and Prince Harry's relationship. In fact, royal author Robert Lacey notes that following Princess Diana's death, Prince Charles' preocupation with Camilla and later Prince William's connection with Catherine, Duchess of Cambridge left the red-headed prince to fend for himself.
"There was a lack of parenting, frankly, on the part of Charles as he kept on pursuing Camilla," Battle of Brothers' writer Lacey said on the podcast Royally Obsessed. As we look at the early years of this century and then into this decade, they grew more and more together; it seemed when William married Kate.