Who Is Prince Charles's Sister? Inside His Relationship With Princess Anne
When it comes to the queen's children, we mostly hear of Prince Charles — aka, the heir to the British throne — and his younger brother, Prince Andrew, whom he has an often feuding relationship with. But, what about the queen's youngest son, Prince Edward and her only daughter, Princess Anne? Despite staying out of the limelight (at least in comparison to their brothers), the two royals are heavily involved in the family business. In fact, Princess Anne is one of the busiest members of the family.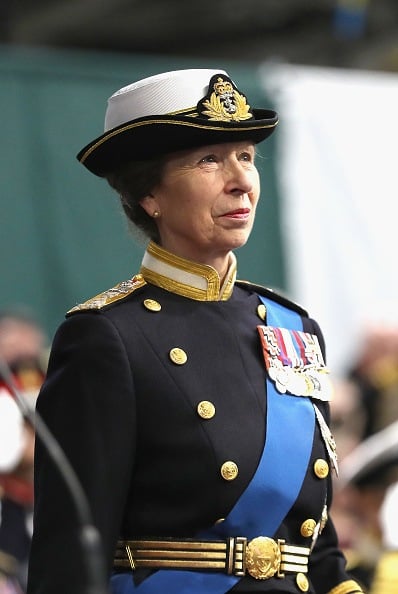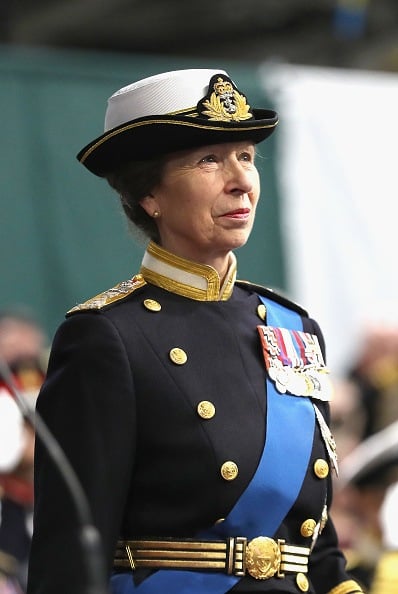 Up ahead, we take a closer look at Prince Charles's sister, Princess Anne's life, including their relationship and how her life might change once Prince Charles is king.
Who is Prince Charles's sister?
Princess Anne is the second eldest child and only daughter of Queen Elizabeth II and Prince Philip. She was born on August 15, 1950, at Clarence House in London and is only two years younger than her brother, Prince Charles (she is ten years older than Prince Andrew and 14 years older than Prince Edward).
She is the Princess Royal
Like her family members, Princess Anne has a fancy royal title that suggests her ranking in the family. As the queen's eldest daughter, she has been the Princess Royal since 1987.
She has two children with Mark Phillips
Princess Anne married Captain Mark Phillips in 1973 and the couple had two children together, Zara Tindall and Peter Phillips. At the time of their marriage, Phillips denied a royal title. As a result, their children do not have royal titles. The royal couple divorced in 1992.
She is married to Sir Timothy Laurence
Not long after her divorce from her first husband, Princess Anne married Sir Timothy Laurence. Laurence was her mother's equerry between 1986 and 1989, which is how the couple met and fell in love.
Her first boyfriend was Andrew Parker Bowles, Camilla's ex-husband
Talk about a plot twist! Princess Anne's first boyfriend just so happens to be her sister-in-law's ex-husband, Andrew Parker Bowles.
She is a patron of over 200 charities
Princess Anne is best known for her involvement of over 200 charities. As a member of the royal family, Princess Anne represents the monarchy at events and official engagements throughout the year.
She is the first British royal to enter the Olympic Games
In addition to her charity work, Anne is most famously known for her equestrian talents. She is the first member of the family to compete in the Olympics and is a gold and silver medalist from her efforts at the 1971 and 1975 European Eventing Championships. Her daughter, Zara Tindall is also an Olympian and silver medalist.
She and Prince Philip have a close relationship
Rumor has it, Prince Edward and Princess Anne are the favored children of the family (perhaps because they don't have a feuding relationship and cause a lot of attention to themselves in the media). And, Princess Anne and her father, Prince Philip are reportedly very close.
Prince Charles and Princess Anne's relationship
Rumor has it, Prince Charles and Princess Anne's relationship is a bit rocky. However, that was put to rest recently when the pair were photographed laughing and joking together for a few minutes before the Commonwealth Heads of Government Meeting in April 2018.
According to several reports, the two don't see eye-to-eye on varying topics. But, it appears that they put their differences aside and quite enjoy each other's company from time to time.
Check out The Cheat Sheet on Facebook!