Prince George and Princess Charlotte Have a New Hobby That Is Queen Elizabeth Approved
Being a child in the royal family sounds like a dream come true. After all, what kid wouldn't want to run around in the long palace hallways, go for carriage rides on special occasions, and pretty much have whatever they could ever want? The children of Prince William and Kate Middleton have pretty extraordinary lives. Just like everyone else, Queen Elizabeth's grandchildren have experienced the difficulties of being on lockdown for much of the past year, but they had the advantage of doing it at the family's Norfolk country home, where there is plenty of open space to have fun. We all know that Kate and William absolutely love the outdoors and any sort of activity that they can become involved in, and it looks like their kids now do, as well. In fact, Prince George, Princess Charlotte, and Prince Louis have a new hobby that is Queen Elizabeth approved.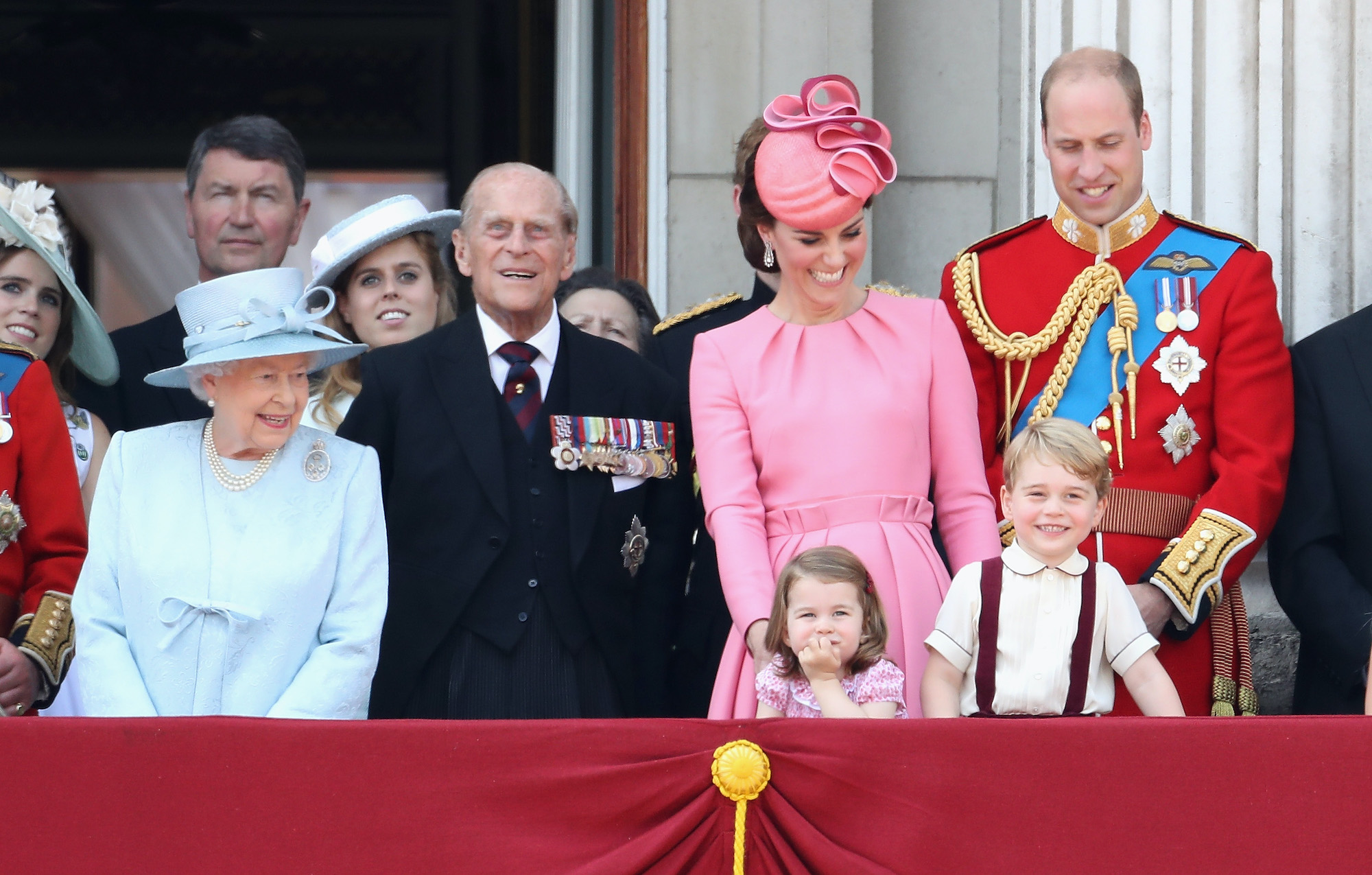 Who are the Cambridge kids?
For the few who might not know exactly who George, Charlotte, and Louis are, let's do a quick recap. Prince George is the oldest of the three Cambridge kids, and he is in the direct line of succession right after Will. Born on July 22, 2013, George made his debut outside of St. Mary's Hospital in London, and his parents couldn't have been happier. Princess Charlotte is next, and according to Hello!, she is the middle child of the Duke and Duchess of Cambridge, also the only daughter.
The pint-sized princess is known for being silly at appearances, doing things like sticking her tongue out at the camera, and cheekily responding to photographers as they snap pictures of her and her famous family. The Cambridge family grew once again on April 23, 2018, when the youngest child, Prince Louis was born. Over the past few years, we have seen pictures of the children laughing and playing with each other and their parents, and they always appear as happy as can be.
What is their new hobby?
It is really no secret that Kate is a very hands-on mom. Whenever the duchess is not carrying out official royal duties, she usually can be found engaged in activities with the kids. Sheknows reports that the royal mom loves cooking with her children, and they have been photographed walking through London parks on more than one occasion. So, what is the new hobby that the Cambridge kids just can't seem to get enough of? As it turns out, the children love horseback riding! According to Observer, they have been riding on a regular basis over the past 12 months or so, and since Britain has been locked down much of the time, the children have had plenty of time to practice.
Prince George and Princess Charlotte's new hobby is Queen Elizabeth approved
Not only are the Cambridge kids having the time of their lives, but it would appear that their new hobby gets a thumbs-up from their great-grandmother, Queen Elizabeth. So, why is her majesty delighted that Will and Kate's kids have taken up horseback riding? Well, the queen herself has been an avid rider for years and had often been seen riding her ponies at her residences, such as Windsor and Balmoral Castle. The children absolutely love it, and they started riding at a young age.
Now, things have gotten even more exciting for them, since they have been longing for their own ponies for a while. What finally led William and Kate to agree to this? They wanted the kids to have a "hands-on" approach to things and were willing to let them have their own ponies if they helped with things such as grooming and mucking-out. Looks like things are working out perfectly, and we, just like Queen Elizabeth, couldn't be happier for the Cambridge kids.