Prince George Reportedly Won't Be Seen for A While After Internet Trolls Mocked the Child
The British royal family has had plenty of controversy surrounding it over the years. That controversy doesn't just surround the adults, either – it often includes the innocent children of the family. One of those children who was cruelly mocked online recently is Prince George.
While no one should be surprised by internet trolls' capacity for cruelty, their willingness to attack a child is especially heinous. It's gotten so bad that the royal family has reportedly decided to shield Prince George from the public for a spell.
Let's take a closer look at these tasteless attacks and the royal family's decision to hide Prince George from them. 
Prince George's recent public appearance
George is the son of Prince William and Catherine, Duchess of Cambridge. His sister is Princess Charlotte, the couple's other child. According to ABC News, George attended the final of the Euro 2020 in which Italy defeated his home team of England. 
George seemed to get rather emotional during the event, reacting joyously when England scored and looking positively downtrodden when Italy did. It was a series of refreshingly human reactions from a family that often seems over-prepared and over-rehearsed for public moments. This wasn't a dignitary attending an event as much as it was a boy rooting for his favorite sports team. 
It's hard to blame George for getting into the game – the European championship is a major soccer event for a continent that craves the sport. But as it often does, the internet found a way to ruin it. 
Internet trolls mocked Prince George
George didn't appear too happy after England's disappointing defeat. That's understandable – a video of any sports fan following their favorite team's latest loss likely wouldn't be too complimentary. This didn't stop online trolls from doing their worst. 
According to Cornwall Live, George received a fair amount of online abuse at the hands of social media users. Robert Jobson, an author who wrote a book on George's grandmother, Princess Diana, said that the criticism was aimed at what the Prince was wearing: 
"With George, he got quite a lot of social media attention. Some were critical about him wearing a shirt and tie like his dad which I thought was very harsh." 
It does seem like overkill to spend any amount of time on social media griping about the sartorial choices of whoever dressed a seven-year-old, but the trolls persisted nonetheless. 
If recent reports and rumors are to be believed, George's parents may be keeping him away from any further criticism for the foreseeable future. 
The Royal Family's decision to keep Prince George out of the public eye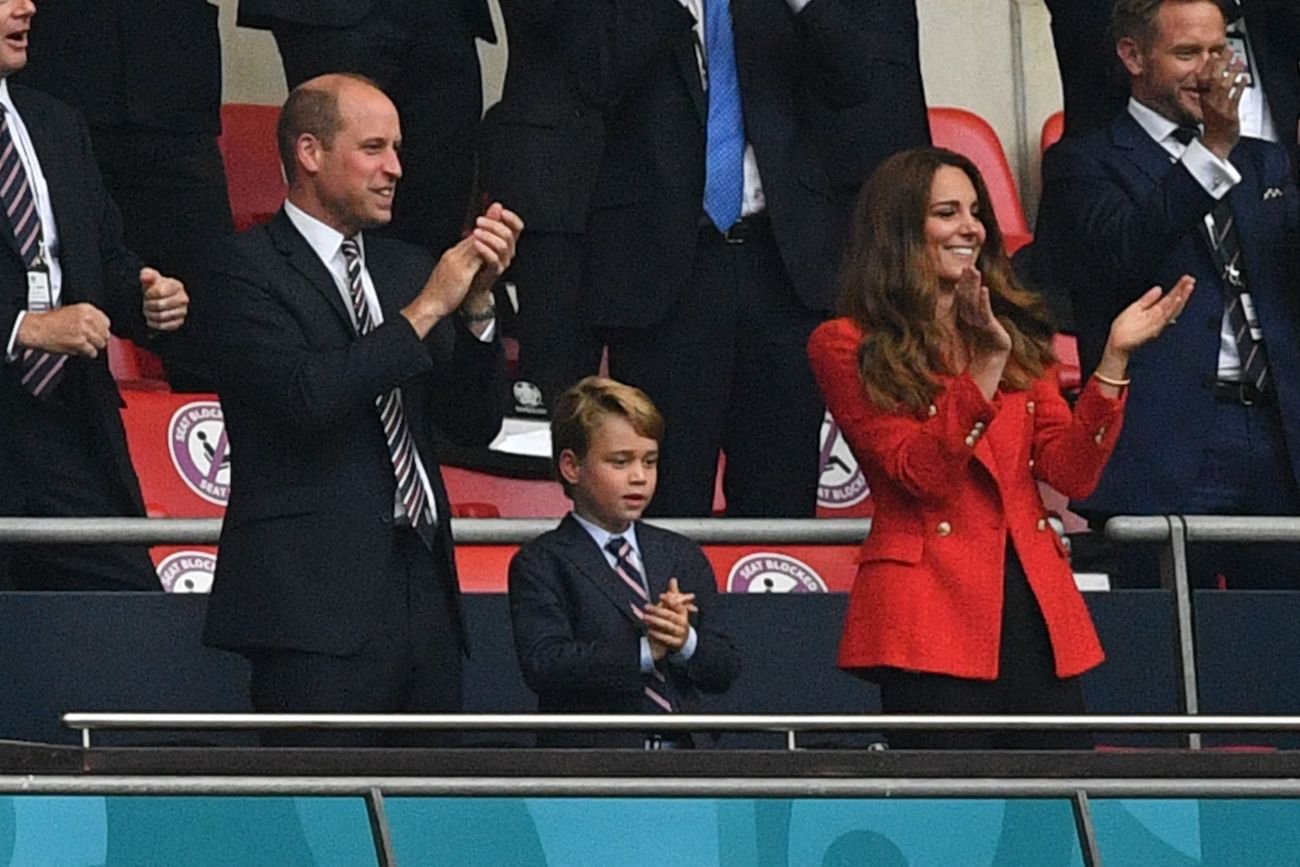 According to Best Life, internet trolls choosing to mock the boy was all the evidence the royal family needed to keep him out of the spotlight for a while. His parents have reportedly decided to put a hold on photographs of the Prince for the moment, with a source stating the following: 
"There are rumors that we might not see the photograph [of Prince George] when he's eight, because they've been so upset by the rudeness of people mocking a little boy aged seven."
It's a sad commentary on society that even a boy as young as George isn't immune to mockery or criticism. From this perspective, William and Kate's decision seems less like a royal family matter and more like parents being appropriately protective of their young son.
It's hard for anyone to fault them for wanting to do what's best for their child. Meanwhile, people online will hopefully show more compassion by the time the boy makes his next public appearance.