Prince Harry and Meghan Markle Felt They Weren't Taken Seriously In Royal Family, Says Source
Prince Harry and Meghan, Duchess of Sussex were known for a time as the "new hope" for the royal family. Between Meghan's forward-thinking political convictions, their barrier-breaking royal wedding, and their habit of speaking out regarding environmental issues, many believed that they would usher in a new era of "wokeness" for the royals.
However, their time in the family was short-lived, as they decided to step down as senior royals in January. Since then, analysts and fans alike have been dissecting the reasons for their exit.
Still, the reason could be surprisingly simple — as a new book claims that the couple felt marginalized and diminished by their fellow royals. 
Prince Harry and Meghan Markle dramatically left the royal family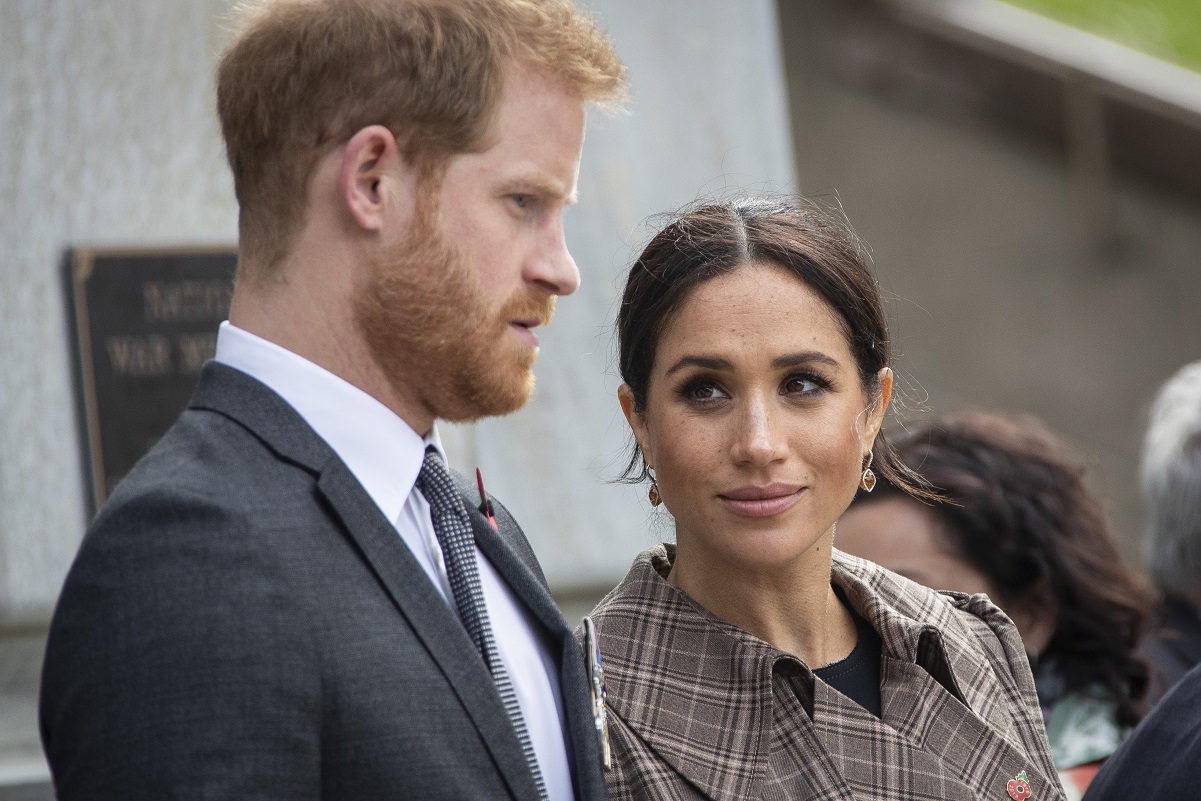 Meghan and Prince Harry first met in the summer of 2016. According to reports, the two felt an instant connection and began dating not long after their first blind date.
By late 2016, the media had caught on to the fact that Prince Harry was dating a Hollywood actress. Over the next few months, reports revealed that the two had started to meet each other's families, indicating that this relationship was for real.
In November 2017, Prince Harry and Meghan announced their engagement, and in May 2018, they tied the knot in spectacular fashion in a televised ceremony.
Not long after their wedding, negative reports began to swirl. Many of these stories claimed that Meghan was not able to get along with the other members of the royal family, while others stated that Prince William and Prince Harry were no longer seeing eye to eye.
By late 2019, cracks had begun to visibly form, with Prince Harry admitting that he and his older brother were no longer on the same page. Still, when Meghan and Prince Harry announced in January of this year that they were stepping away from the royal family, many were shocked. 
Did Prince Harry and Meghan Markle feel like they weren't taken seriously?
In their announcement, Prince Harry and Meghan stated that they wanted to pursue their own projects, separately from the royal family. In addition, they revealed that they would be founding their own charity and making their own money. It was a definitive statement that some considered to be abrasive, and a slap in the face to the royal family.
According to a new book, the break was a long time coming. Sources for the book state that Prince Harry and Meghan felt as though they were treated "unfairly" by other members of the royal family and that they often felt like they weren't taken seriously. What's more, the source says that they didn't feel like their projects were given the same attention as other royal ventures. All of these reasons, according to the book, led to the couple finally deciding to step away for good. 
What will Prince Harry and Meghan Markle do next?
Following their royal exit, Prince Harry and Meghan moved to California to be closer to Meghan's mother, as well as lucrative business ventures in the area. While the COVID-19 pandemic might have slowed them down in their quest to be financially independent of the royal family, it is likely that they are fully engaged in plotting their next move.
Many have speculated that Meghan will work on film projects while Prince Harry concentrates on public speaking, raising awareness for causes that matter to both him and his wife. Only time will tell, as these two create their own path, diverging even further from their place within the royal circle.