Prince Harry Demonstrated a 'Classic Nervous Gesture' in Meghan Markle Engagement Interview — Expert
Prince Harry and Meghan Markle's engagement interview showed a happy, smiling couple holding hands. But Prince Harry's body language, according to an expert, suggested he'd been nervous about some 'too personal' questions.
Prince Harry and Meghan Markle's engagement interview marked the first time the couple discussed their relationship publicly. Filmed following their engagement announcement at Kensington Palace's Sunken Garden, the Duke and Duchess of Sussex opened up about everything from how they met to where Harry proposed. Looking back on the engagement interview, however, a body language expert noticed Harry exhibiting a "classic nervous gesture." 
Harry and Meghan's engagement interview aired in November 2017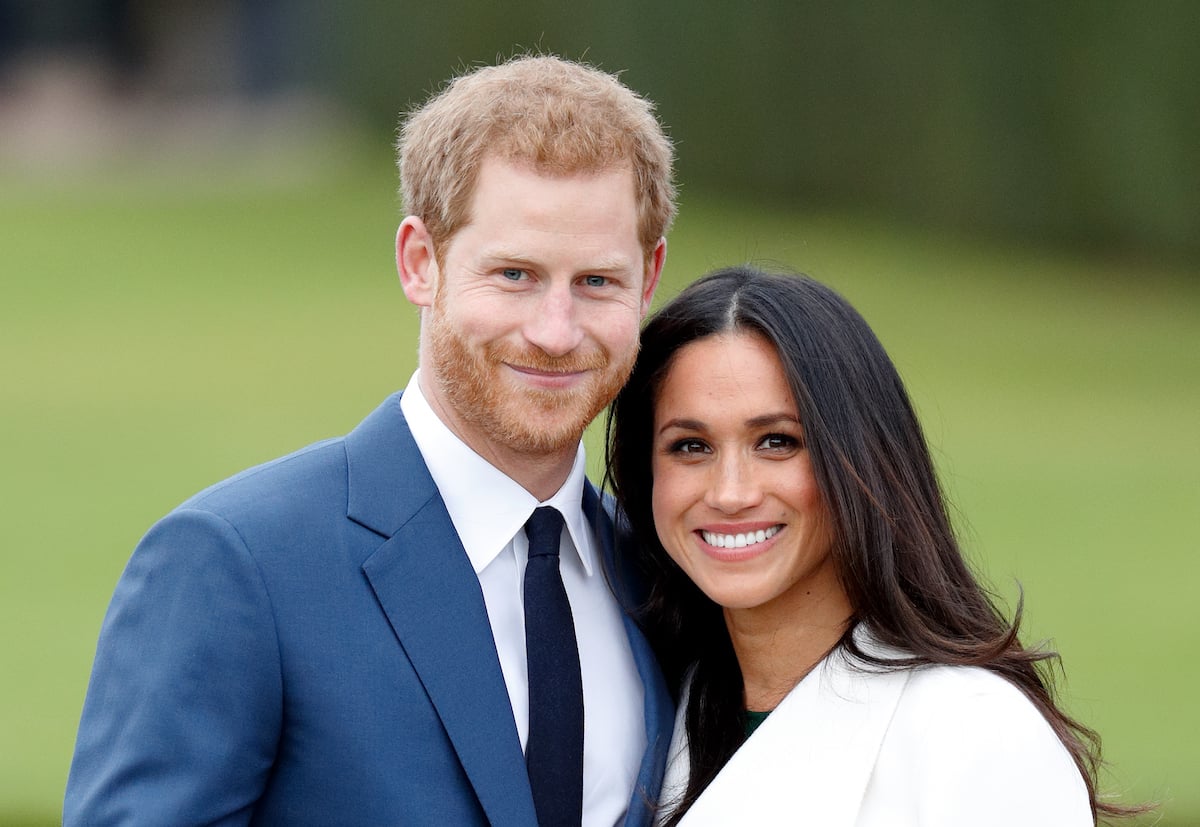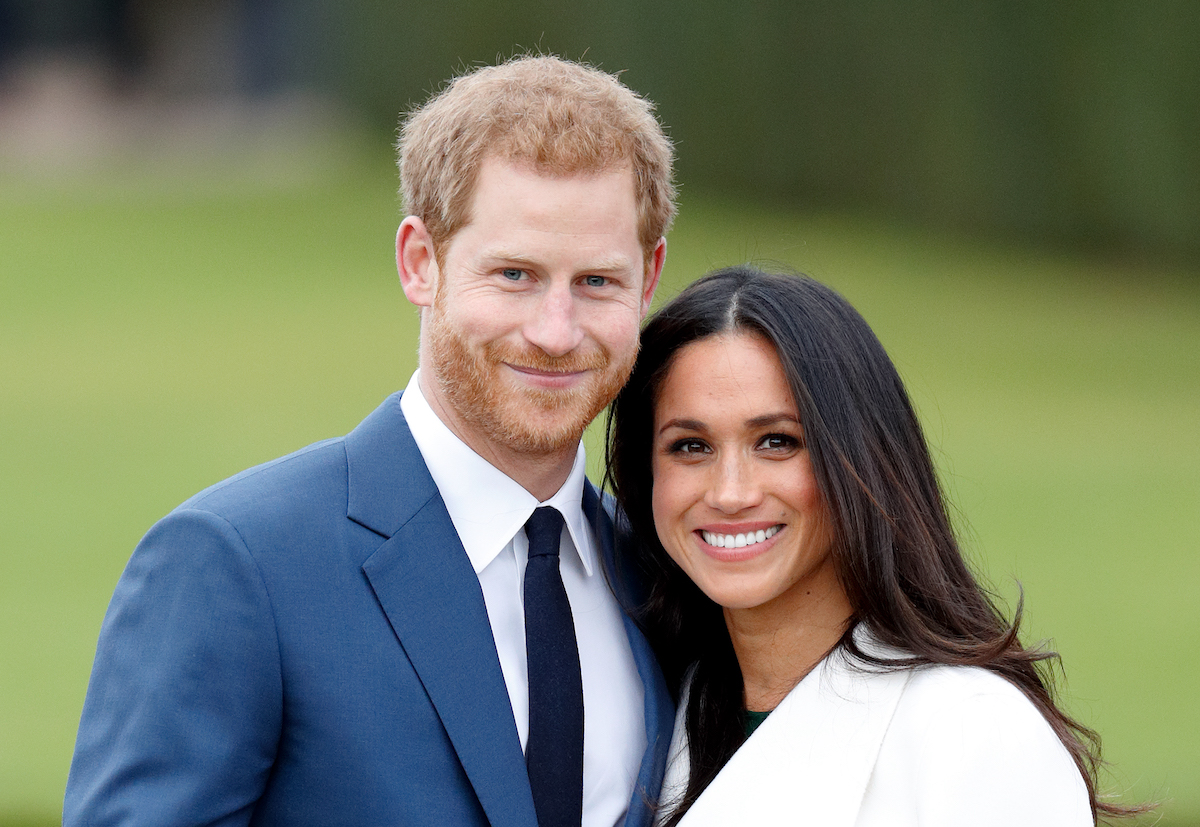 After months of dating in secret, their relationship going public, and, finally, their debut as a couple, Meghan and Harry announced their engagement in November 2017. The British royal family's Clarence House made the official announcement saying the then-36 and 33-year-old would wed in the spring. 
Following the announcement, Harry and Meghan headed to the Sunken Garden at Kensington Palace to pose for photos. They were all smiles, waving and laughing at each other while cameras clicked. 
Then came their first sit-down interview together. Meghan and Harry sat down with the BBC where they answered questions royal watchers wanted to know. During the interview, they held hands — public displays of affection are very much a thing for the couple — laughed, and even joked around in the outtakes.  
Harry's lip bite was a sign of nervousness, according to a body language expert 
Per Insider, body language expert and "human lie detector" Darren Stanton examined Harry and Meghan's engagement interview for meaning in even the smallest gestures. 
As Stanton told The Independent, Harry's body language reflected his words in the video. However, there are occasions when his body gave clues about his feelings. Particularly when he bit his lip.    
"This is a classic nervous gesture so at certain times he might have felt some of the questions a little too personal," Stanton said. 
After keeping their relationship private — the Duke and Duchess of Sussex noted they didn't tell many people they were dating for a long time — it seems only natural Harry might feel a bit uneasy sharing details with the world. 
Meghan appeared more comfortable on camera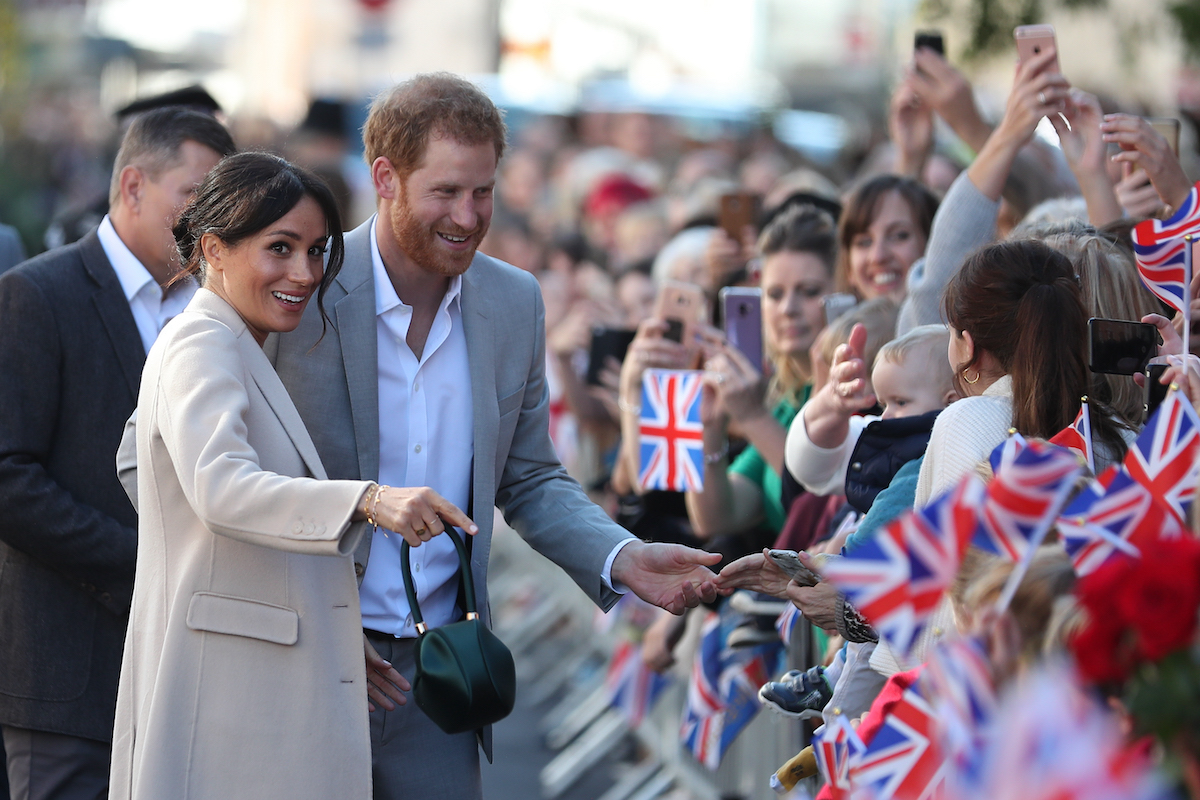 Given her background in acting, Meghan seemed, at least to Stanton, at ease during the interview. After all, she spent years starring in the legal drama Suits. Plus she'd participated in many interviews.
Although she had years of interview experience when she and Harry sat down with the BBC her body language signaled she still looked to her then-fiance for reassurance. 
"Meghan is a fantastic communicator and seems so much more confident at times than Harry," he said. "But she looks at Harry after answering a question to gain confirmation he's happy too."
Stanton continued, saying Meghan and Harry's engagement interview showed a couple "very much in love" who share a "mutual and utter respect for each other."
"I saw lots of really nice moments in this interview," he added, noting how "Meghan clasps Harry's hand throughout the interview" like "she doesn't want to lose touch with him for a second."
The pair, who now live in Montecito, Calif., with their two children, will have been married four years in May 2022. Following Harry and Meghan's engagement interview their royal wedding took place on May 19, 2018.