Prince Harry Details the Moment King Charles Told Him About Princess Diana's Death in Leaked Memoir
Prince Harry opened up about how King Charles informed him of the death of Princess Diana in his new memoir. Here's what the Duke of Sussex shared about the moment his father told him his mother had died.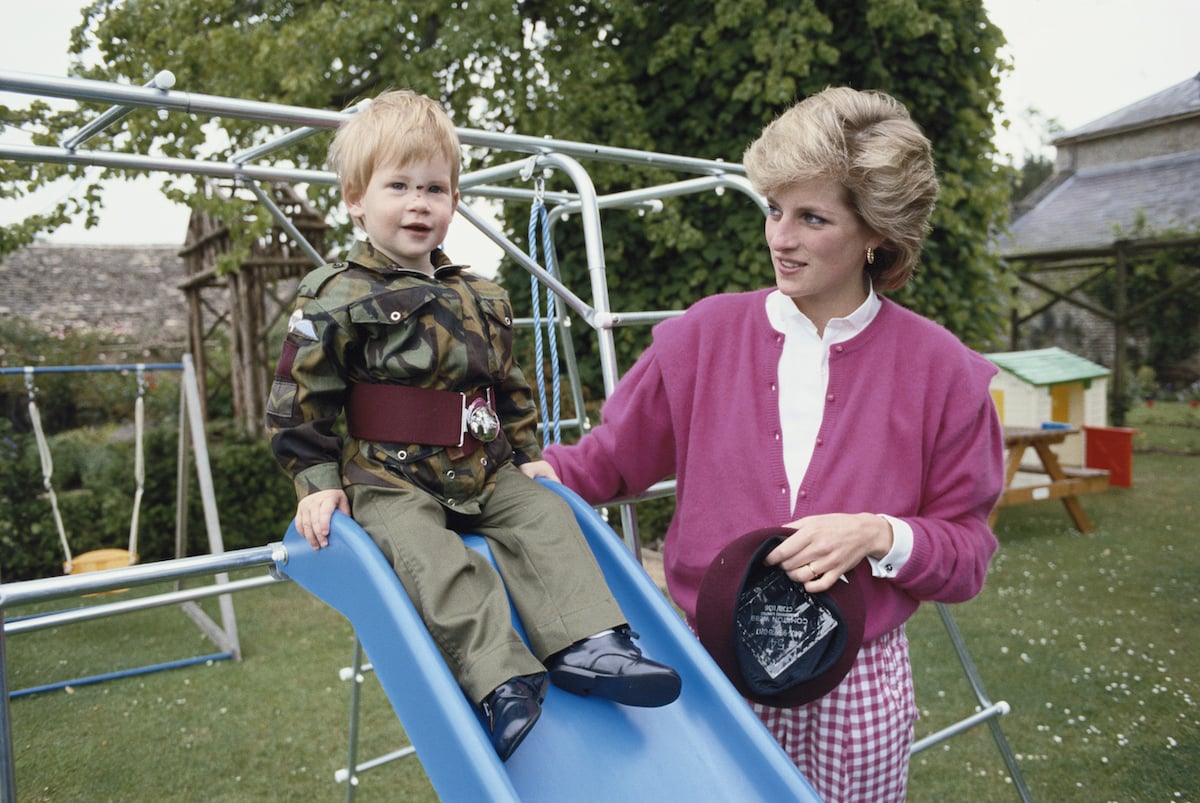 Prince Harry said King Charles didn't hug him when he told him of Princess Diana's death
Princess Diana died in a car crash on Aug. 31, 1997, in the Pont de l'Alma tunnel in Paris. The 36-year-old Princess of Wales' driver was trying to escape the paparazzi. Her two sons, Prince William and Prince Harry, were 15 and 12 years old when she died. 
Harry has a new memoir, Spare, set to release on Jan. 10, but excerpts have already been published online. The Duke of Sussex revealed in his book that his father, King Charles, did not embrace him when he explained Diana's death. 
"Pa didn't hug me," Harry wrote (per Us Weekly). "He wasn't great at showing emotions under normal circumstances, how could he be expected to show them in such a crisis? But his hand did fall once more on my knee and he said: 'It's going to be OK.' That was quite a lot for him. Fatherly, hopeful, kind. And so very untrue." 
Prince Harry detailed the moment King Charles, told him about the death of Princess Diana
According to the Sky News translation of Prince Harry's memoir (which was accidentally released early in Spain), the royal detailed the moment King Charles informed him of Princess Diana's death. 
The Duke of Sussex said his father woke him up and "sat on the edge of the bed and put his hand on my knee." King Charles said, "My dear son, mum has had a car accident. There have been complications. Mum has been seriously injured and has been taken to hospital, my dear son."
Harry noted, "He would always call me 'dear son,' but he was repeating it a lot. He spoke quietly. It gave me the impression he was in shock."
The Duke of Sussex wrote that he repeatedly drove by where his mother died
Later in the leaked memoir, Prince Harry revealed that he tried to heal from Princess Diana's death by driving through the tunnel in Paris where she died over and over, at the same speed.
"Off we went, weaving through traffic, cruising past the Ritz, where Mummy had her last meal, with her boyfriend, that August night," he wrote (per Us Weekly). "Then we came to the mouth of the tunnel. We zipped ahead, went over the lip at the tunnel's entrance, the bump that supposedly sent Mummy's Mercedes veering off course."
He seemed surprised by how little impact the same bump had when he drove over it. "But the lip was nothing," Harry wrote. "We barely felt it."