Prince Harry Jokes That He Isn't the Father of Baby Sussex, Asks Meghan Markle 'Is It Mine?'
Prince Harry isn't letting impending fatherhood get in the way of a good joke. The 34-year-old royal recently visited the Morrocan town of Ansi with wife Meghan Markle. The couple stopped by a boarding school for rural girls run by Education for All and during a Q&A session, one young woman congratulated the Duchess of Sussex on her pregnancy.
"What, you're pregnant?"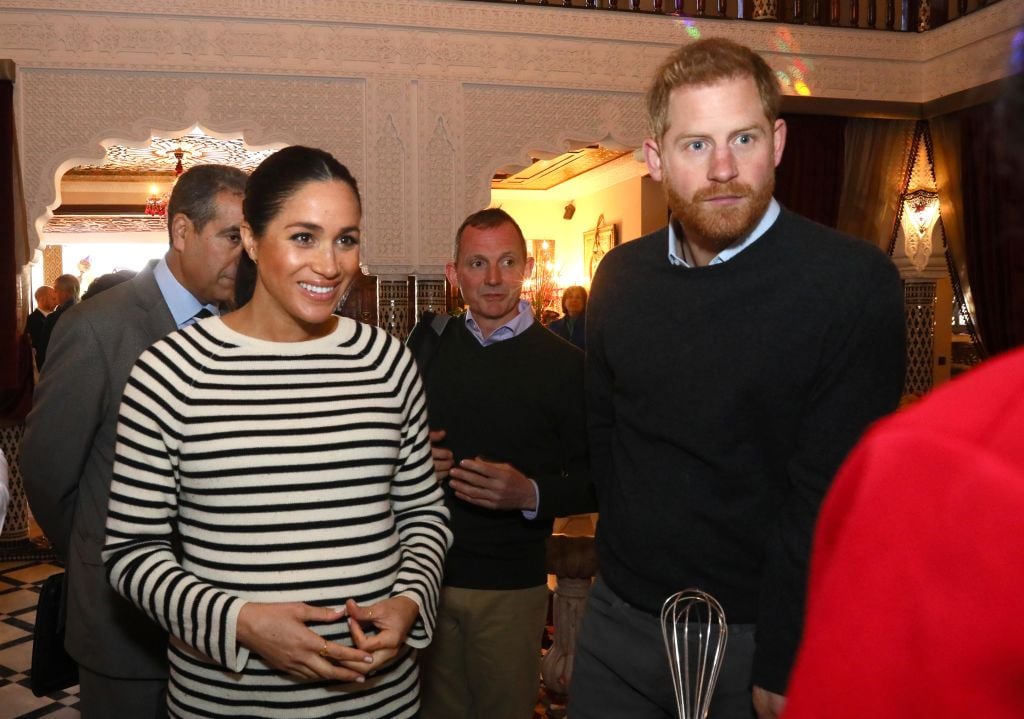 "I wish to say congratulations for your pregnancy," a woman in the audience said to Markle, whose first child is due this spring. As his wife thanked the woman for her good wishes, Harry chimed in with a humorous comment.
"What, you're pregnant?" he said, feigning shock at his news that his wife of nine months is expecting a baby.
Markle played along, responding with, "Surprise!"
Harry continued to pretend to be astonished at the news of the baby, playfully asking "Is it mine?"
The exchange happens just before the 1-minute mark in the video below.
Why Harry and Meghan were in Morocco
The royal couple visited Morocco to highlight the role education for girls and youth empowerment will play in the country's future. This is the first time a British royal has visited the North African country since 2011, when Prince Charles and Camilla traveled there. The Queen and Prince Philip visited the country in 1980.
While visiting the EAF boarding school, Meghan also participated in a traditional henna ceremony for pregnant women.
During their trip, the royal couple also spoke with teachers and watched a football match at one of the EAF's schools. In addition, they presented a badge of honor to EAF founder Michael McHugo in recognition of his efforts to improve gender equality in education.
While in Morocco, Harry and Meghan also attended a reception at the home of the British ambassador, toured the Andalusian Gardens in Rabat, and visited the Royal Equestrian Club in Rabat to see how equine therapy can help disabled children. The also participated in a cooking class with children from disadvantaged backgrounds with celebrated chef Moha Fedal. At that event, children tried out a recipe from the Duchess's cookbook, Together: Our Community Cookbook.
The couple ended their trip with a visit to some fellow royals. They attended an audience with King Mohammed VI and his sisters Princess Lalla Hasna and Princess Lalla Meryem, where they presented letters from the queen.
Is it safe for Meghan Markle to travel while pregnant?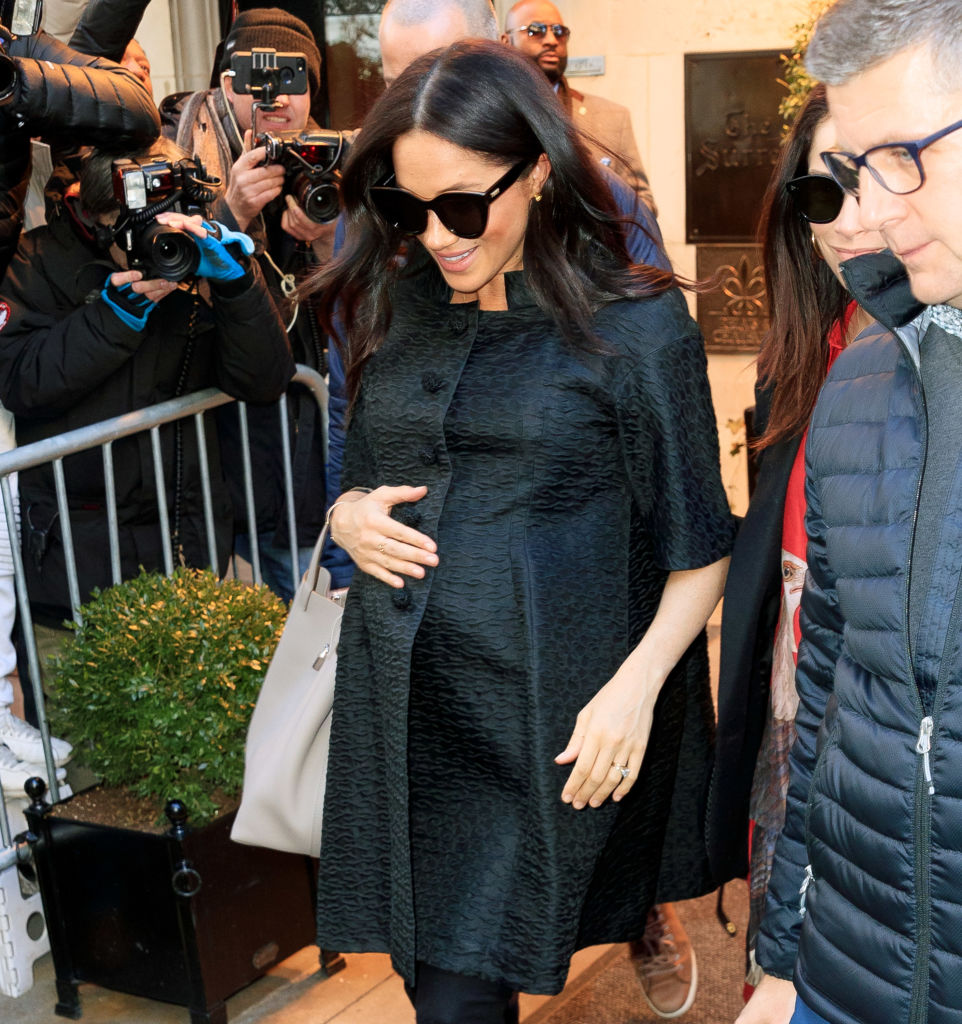 Though she's seven months pregnant, Meghan isn't letting her growing belly slow her down. The Duchess of Sussex's royal visit to Morocco was preceded by a quick trip to New York for a baby shower. Some wondered if it was safe for a woman in the third trimester to be doing so much traveling.
Royal watchers shouldn't fret. According to the American College of Obstetricians and Gynecologists, most women can safely travel until they are 36 weeks pregnant. However, women with certain complications, such as preeclampsia, shouldn't travel, and trips to areas with ongoing Zika outbreaks should be avoided.
All pregnant women should get the all-clear from their doctor before traveling and should research healthcare options in the area they're visiting just in cast they need care. If flying, pregnant women should get up and move around during the flight to reduce the risk of blood clots.
Check out The Cheat Sheet on Facebook!