Prince Harry Might Be Hoping for a Daughter With Meghan Markle's Second Pregnancy
Fans of Prince Harry and Meghan, Duchess of Sussex are going into the week with a smile on their faces. The formerly royal pair took to the internet on Valentine's Day to reveal that they are expecting their second baby.
The news is especially exciting considering that Markle revealed in the summer of 2020 that she had suffered a miscarriage. Now, with the happy couple eagerly anticipating their "rainbow baby," fans are looking to the couple's history together, and speculating about whether their second baby will be a boy or a girl — and whether Prince Harry has an exact preference. 
Prince Harry and Meghan Markle have one son together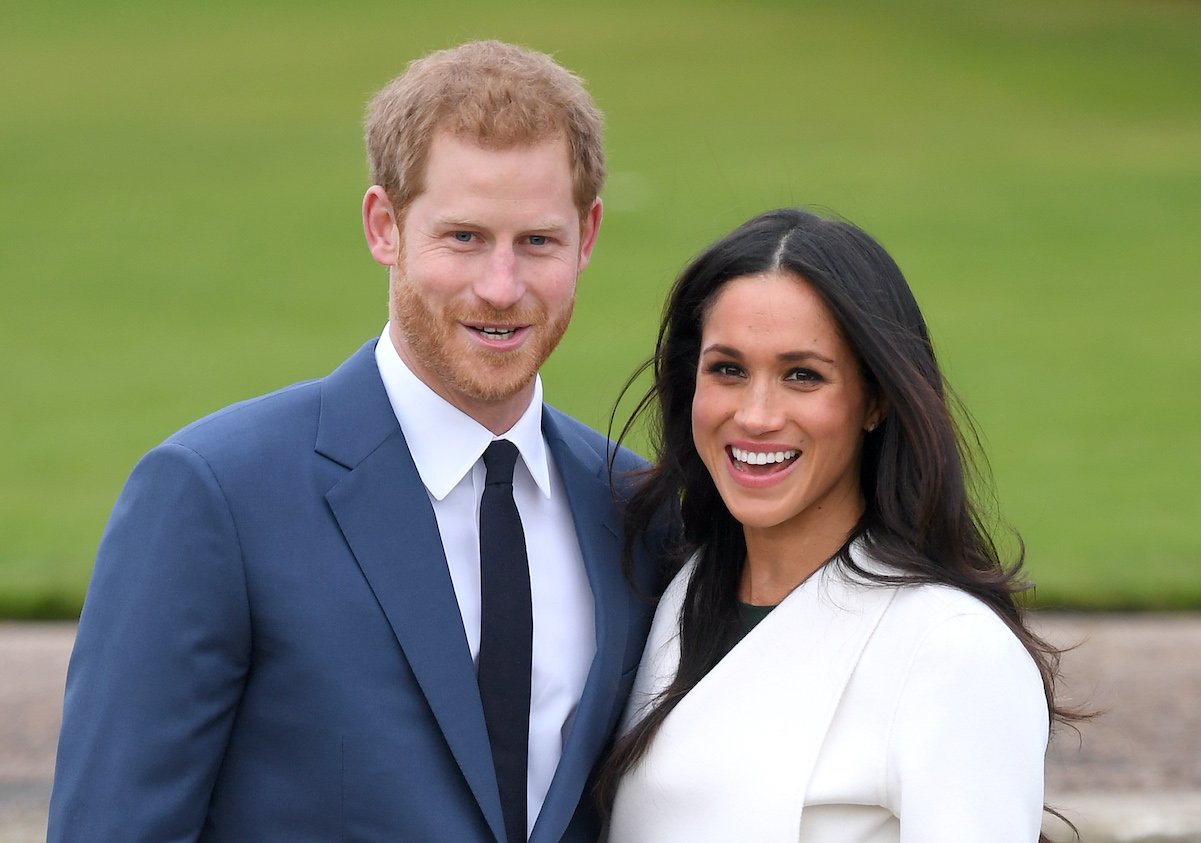 Prince Harry and Meghan might not be official members of the royal family anymore, but not so long ago, the news that they were expecting their first child was the most exciting thing to happen within the royal circle in ages. The couple revealed the news of their first pregnancy in late 2017, only a few months after tying the knot in grand style. 
In early May, the Duke and Duchess of Sussex's son made his arrival into the world. Millions of royal fans watched social media anxiously, waiting for the first official photo of the adorable baby.
Still, from the start, Meghan and Prince Harry made it clear that they didn't want an "ordinary" royal existence for their son. Rather, they kept him out of the spotlight as much as possible, and only days after he was born, they revealed that they wouldn't be using a formal royal title for their son, whom they named Archie Harrison Mountbatten-Windsor. 
What did Prince Harry say about wanting a daughter?
Even though Prince Harry and Meghan were clearly overjoyed about welcoming Archie Harrison into the world, when the duchess was still pregnant, many fans speculated that their first child would be a girl. In fact, only days after Prince Harry and Meghan announced their pregnancy, an eager fan shouted "Congratulations, I hope it's a girl!" to the redheaded royal, to which he replied, "so do I!" 
Now, with the couple's second baby set to arrive sometime this year, fans are wondering if Prince Harry is still hoping for a daughter. 
Does Prince Harry hope that his second child is a girl?
Prince Harry and Meghan have not yet revealed their due date or any other specific details regarding their pregnancy. Therefore, fans are left to fill in the gaps, and put together what they know about the couple's plans and preferences.
In the summer of 2019, when Archie Harrison was just over a year old, Prince Harry revealed that he and Markle want "two kids, maximum," to avoid making a negative environmental impact on the planet. That revealing interview, combined with the fact that he has spoken so openly about wanting a daughter, is leading fans to believe that the couple is hoping for a daughter.
This pregnancy is likely even more special to the pair, considering that Meghan suffered a heartbreaking miscarriage in July 2020, which she shared in a New York Times essay shortly after. While no one knows if the couple will be sharing more details about their pregnancy as the months progress, it seems likely that Prince Harry and Meghan will continue to allow the public into their lives in some small fashion, as they have thus far.