Why Prince Harry and Meghan's Message of Support for Ukraine Got a Very Different Response Than Prince William and Kate's
A comparison and analysis into why the responses to Prince Harry and Meghan Markle's message about Ukraine got such a different response than Prince William and Kate Middleton's.
Millions of people around the world have been watching the violence and devastating situation unfold in Ukraine after Russian troops invaded its neighboring country on Feb. 24.
Several celebrities and high-profile people with a platform have spoken about what's happening and that includes members of the royal family. Prince Harry and Meghan Markle posted a message of support for Ukraine on their website. Prince William and Kate Middleton then posted a message of support on their social media accounts. But the responses the Sussexes and Cambridge's received are very different.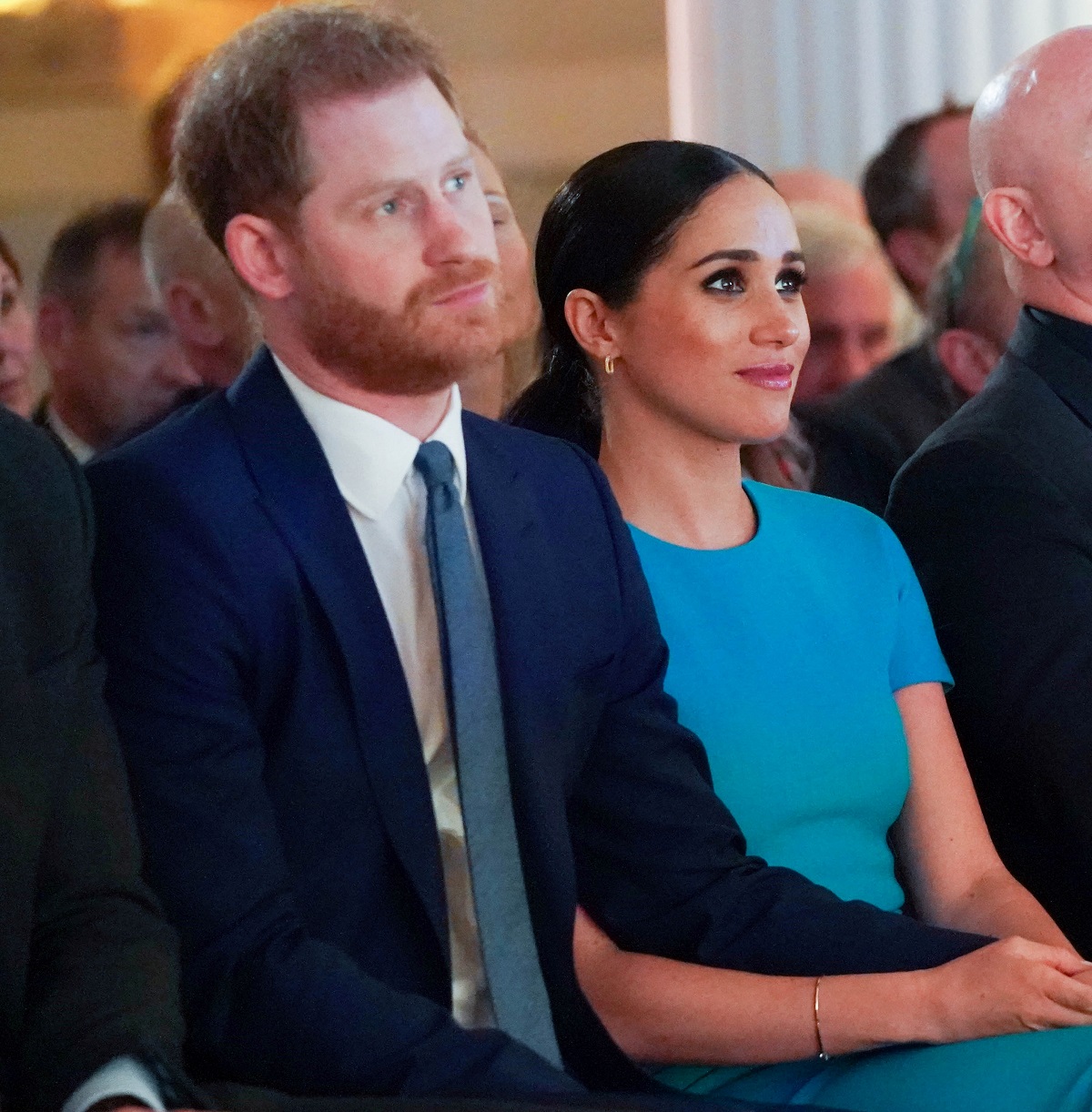 Meghan and Prince Harry released statement about Ukraine days before Prince William and Kate did
Meghan and Harry were the first royals to send a message making it known that they stand with Ukraine. The post on their Archewell Foundation website on Feb. 24 read: "Prince Harry and Meghan, The Duke and Duchess of Sussex and all of us at Archewell stand with the people of Ukraine against this breach of international and humanitarian law and encourage the global community and its leaders to do the same."
Two days later, Prince William and Kate Middleton shared a message of support as well via their social media accounts writing: "In October 2020 we had the privilege to meet President Zelenskyy and the First Lady to learn of their hope and optimism for Ukraine's future. Today we stand with the President and all of Ukraine's people as they bravely fight for that future. W & C."
The messages of solidarity were similar but garnered different responses
While the Duke and Duchess of Cambridge received praise for their message, not everyone was doing the same for Meghan and Harry's.
Sussex critic and journalist Piers Morgan reacted to the couple's post tweeting: "This will really rattle Putin."
But he's not the only one. Daily Mail diary editor Richard Eden also quoted a tweet containing their post and mocked: "It's all over for Putin." Eden then wrote of Prince William: "While Prince Harry and Meghan were grandstanding about Ukraine online, Prince William was meeting a man who might actually be able to do something about it. I hear he held talks at Kensington Palace on Thursday with Defence Secretary Ben Wallace. They're certain to have discussed Russia's invasion, though a source says the tete-a-tete was scheduled before the crisis unfolded."
While some online called this Sussex hate and pointed to how a number of publications have always covered Kate in a shining light but Meghan not so much, there seems to be something else to this.
No one is surprised by Morgan's remarks given his history with the Sussexes but for Eden, this may stem from Harry's recent move. On Feb. 23, the day before the Sussexes' post and Eden's tweet, Harry launched another libel lawsuit against British media company Associated Newspapers which is the publisher of the Daily Mail, the Mail on Sunday and MailOnline. This is the eighth legal filing by the duke and duchess since September 2019 at the High Court in London.
Therefore, that type of reaction from Eden should be expected considering that he writes for the U.K. paper Harry is currently suing. The prince's wife has also sued the publisher of Mail Online.
At least one thing everyone seems to be in agreement with though is to stand with Ukraine.