Prince Harry and Prince William Have Finally Talked After That Explosive Oprah Interview
Prince Harry and Prince William used to be extremely close. However, in recent years, the pair, especially Prince Harry, has gotten candid about their distance. It seems that the brothers are on two different paths, which makes it challenging for them to see eye-to-eye.
Amid Prince Harry's marriage to Meghan, Duchess of Sussex, the brother's relationship fractured even further, especially since the royal family seemingly refused to step up to protect Meghan from the racism and sexism of the British press and tabloids.
The Sussexes got candid about their experience within the royal fold during an explosive interview with Oprah Winfrey where the prince accused an unnamed family member of racist comments. Now, it appears that the brothers have finally spoken on the phone.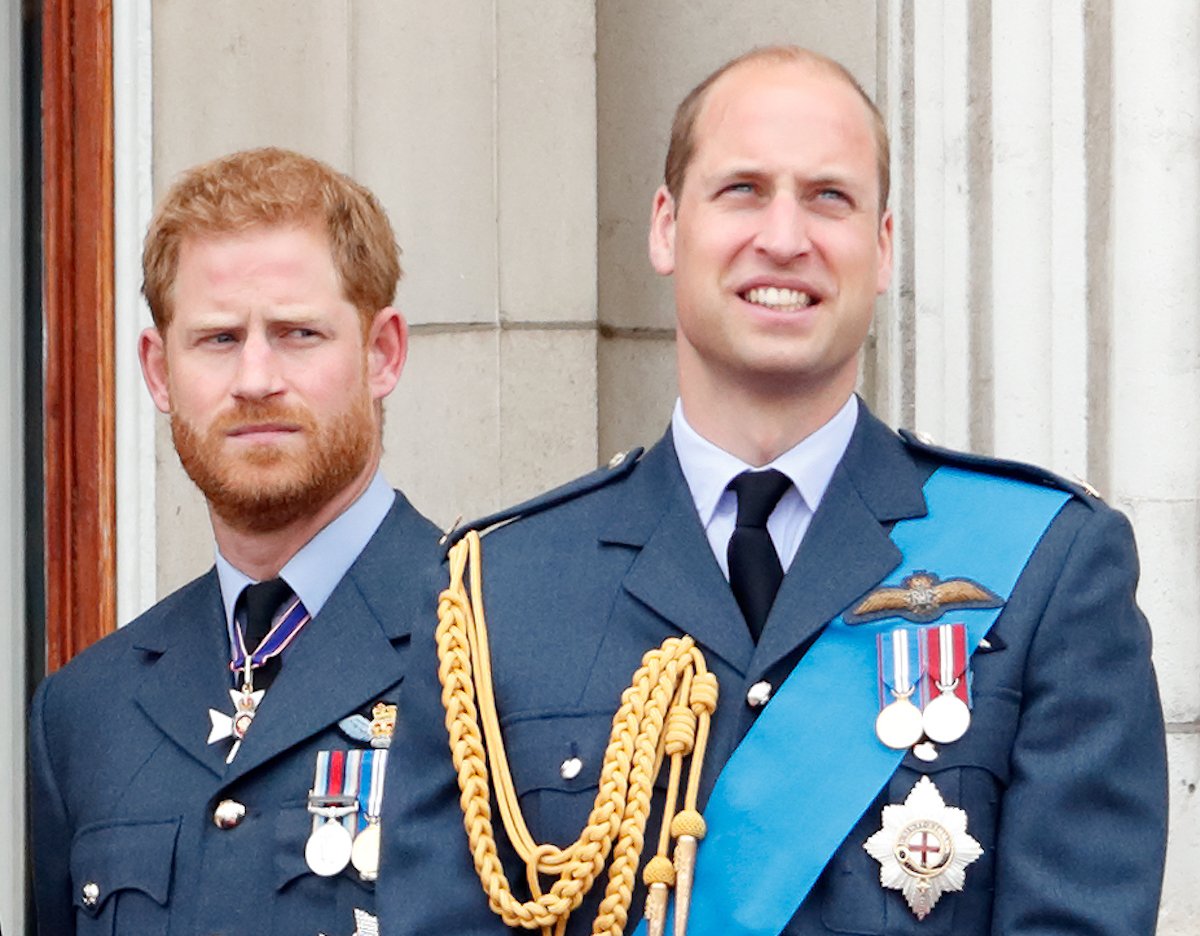 Prince Harry says he left the British royal family due to lack of support
For over a year, fans have speculated about Prince Harry and Meghan's decision to step away from royal life and leave their roles as senior working members of the British royal family.
In Oprah with Meghan and Harry: A CBS Primetime Special, the Sussexes spoke candidly about the harassment and racism that Meghan endured and the lack of support that they received from the royal family.
In the end, the prince revealed that they exited the family when they saw no other options. He also revealed that he felt "very let down" by his father, Prince Charles, and he and Prince William's present relationship involved "space."
Prince William clapped back at Prince Harry and Meghan Markle's accusations of racism
One of the more damning revelations in Prince Harry and Meghan's interview with Oprah was that a family member questioned Harry about his son Archie Harrison Mountbatten-Windsor's skin tone.
Prince Harry has refused to name the family member who questioned the-then unborn baby's hue. "That conversation, I am never going to share," he said. "At the time, it was awkward, I was a bit shocked." He added, that he realized there were going to be issues with his family before he and Meghan ever tied the knot.
"But it was right at the beginning," he said. "What will the kids look like? That was at the beginning when she wasn't going to get security when my family suggested that she might continue acting (because there wasn't going to be money for her)."
Prince William and vehemently denied any accusations of racism. "We're very much not a racist family," he said on March 11 during a visit to School2 in East London. He also added that he had not spoken to his brother, but he planned to.
Prince Harry and Prince William have finally spoken on the phone
On CBS This Morning, Gayle King revealed that Prince Harry, Prince William, and Prince Charles have all spoken on the phone since the interview with Oprah.
"Well, I'm not trying to break news, but I did actually call them to see how they were feeling, and it's true, Harry has talked to his brother and he has talked to his father too," King said. "The word I was given was that those conversations were not productive. But they are glad that they have at least started a conversation."
It seems like the Sussexes are still very frustrated about the royal family's desire to handle the racism allegations "privately" while handling alleged bullying allegations against Meghan publically.
"And I think what is still upsetting to them is the palace keep saying they want to work it out privately, but yet, they believe these false stories are coming out that are very disparaging against Meghan, still," King explained. "No one in the royal family has talked to Meghan yet, at this particular time."