Prince Harry Could Unveil Secrets in His Book That Will Be Devastating for His Stepmother Camilla, Former Royal Employee Says
Since stepping down as a senior royal in 2020, Prince Harry has spoken his truth of what life behind palace walls was like for him. But the Duke of Sussex isn't done airing out secrets about Britain's most family. The prince is releasing a memoir in 2022 and many royals are reportedly upset over what he will reveal, but perhaps none more than Camilla Parker Bowles.
Here's what a former royal employee has said about why Harry's revelations could be very damaging to his stepmother.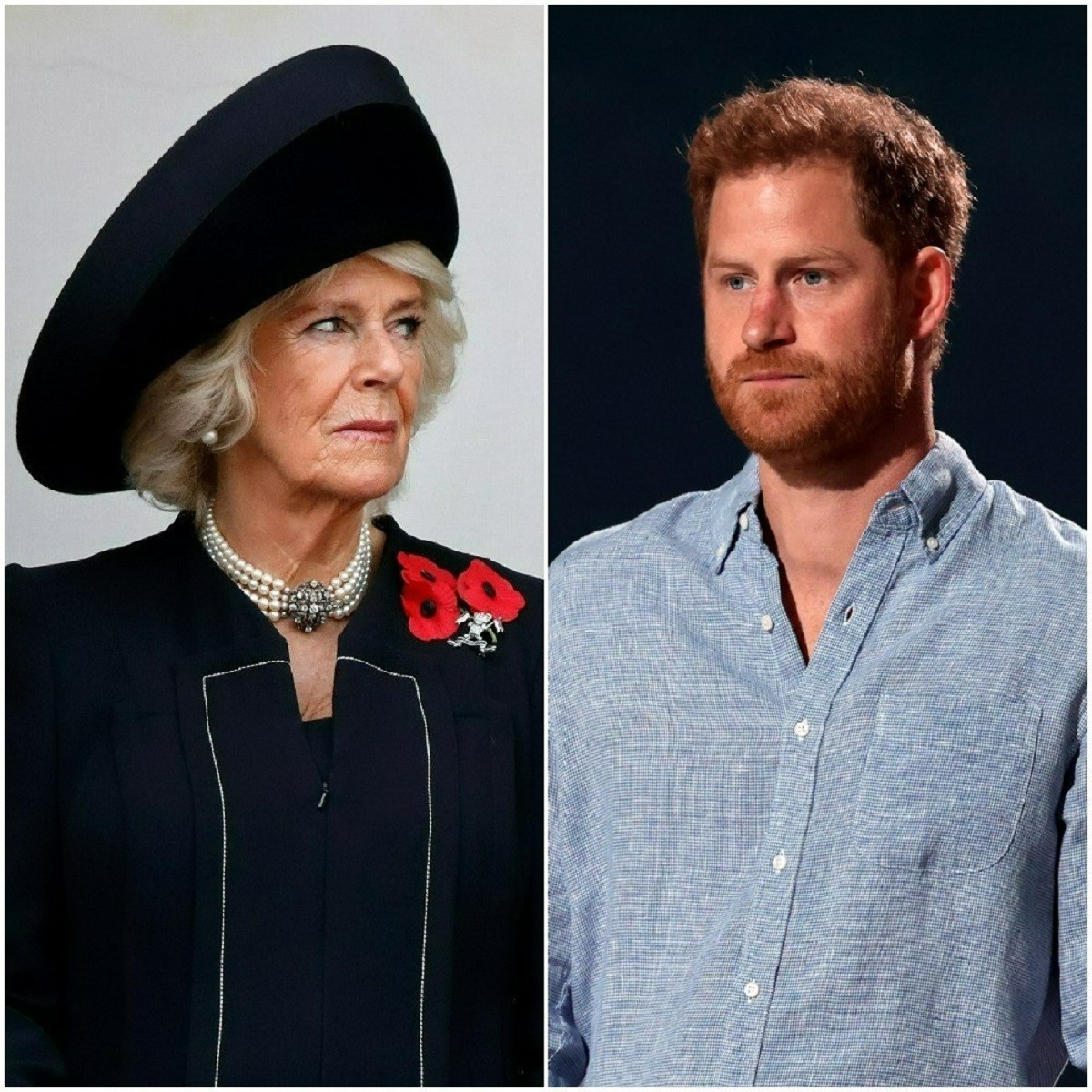 What Prince Harry's book will be about
Prince Harry's upcoming memoir will be published through Penguin Random House which promises a "definitive account of the experiences, adventures, losses, and life lessons that have helped shape [Harry]."
The duke has enlisted the help of ghostwriter JR Moehringer for the book he says will be written "not as the prince I was born but as the man I have become. I'm deeply grateful for the opportunity to share what I've learned over the course of my life so far and excited for people to read a firsthand account of my life that's accurate and wholly truthful."
Former royal butler says memoir 'could unveil Camilla's secrets'
Paul Burrell, who worked as Princess Diana's personal butler from 1987 until her death in 1997, believes the Duke of Sussex's memoir may mention his stepmother and if so she won't be put in a good light.
"He'll no doubt go in-depth about his feelings after his mother's death, and the subsequent events. After the reports [the Duchess of Cornwall] was involved in his parents' marriage and then stepped into Diana's shoes as Charles' wife, I suspect Camilla will be in his sights," Burrell opined to Closer Magazine, adding, "So I'd say Harry's set to reveal any Camilla secrets. He's already said he enjoys The Crown, which painted Camilla as the 'wicked stepmother' in a way. Charles will be livid if he does go there."
Expert warns that 'no member of the royal family will be left unscathed' in the prince's memoir
But it may not be just Camilla. One royal expert thinks that Prince Harry will go for the jugular in his book and no member of his family will come out of it "unscathed."
"Nobody is going to come off unscathed here," royal editor Russell Myers said (per Express). "Maybe this is some sort of therapy for Harry where he can unburden himself, but nobody in the royal family is going to come off unscathed. And that's why there is going to be such a degree of nervousness about this book. People in the palace will say Harry is not duty-bound to tell us what he is doing at any stage, but he obviously made those promises of upholding the values of the queen. Is this in keeping with holding up the values? On the one hand you could say he is being true to himself, he is using it as a form of therapy, doing it for charity. On the other hand, is it potentially trashing your family."
RELATED: The Heartbreaking Thing Prince Harry Saw Before He Knew Prince Charles Was Cheating on Princess Diana With Camilla