Prince Harry Wants 1 Golden Globe Winner to Play Him In a Movie
Prince Harry is in the headlines now more than ever, in the wake of his bombshell interview with Oprah Winfrey. However, prior to that major television moment, the former senior royal hung out with another A-list talk show host. Prince Harry's informal interview with James Corden was revealing in more ways than one, and during the course of the afternoon, the royal talked about the one actor who he would choose to play him if a movie was ever made about his life. 
Prince Harry recently hung out with James Corden
RELATED: Prince Harry Is Fighting to Win Back His Military Titles, Insider Says
In a February 2021 interview with Corden, Prince Harry opened up about the reasons why he left the royal family, and what's next for him and Meghan, Duchess of Sussex as they settle into their new life in sunny California. The royal slammed the British tabloid press, telling Corden: "We all know what the British press can be like, and it was destroying my mental health. I was like, this is toxic. So I did what any husband and what any father would do."
Prince Harry went on to reveal several more juicy tidbits in the interview, including the fact that he has watched portions of the hit Netflix series The Crown. He talked about how he and Meghan plan to embark on a number of new projects during their time in California, stating that even though he is no longer a senior royal, he still plans on living a life of service.
Finally, he revealed his pop culture knowledge when Corden asked him who he would choose to play him in a movie, admitting that he would pick Damian Lewis.
Who is Damian Lewis?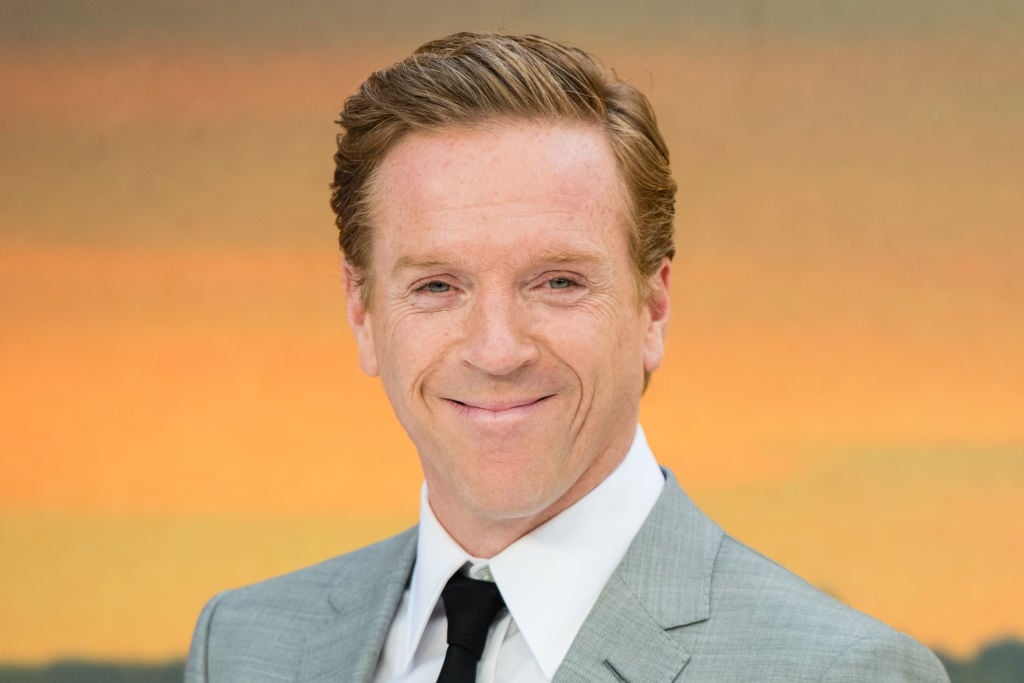 RELATED: Prince Harry Is Still Very Angry About Princess Diana's Death
Right now, it seems unlikely that Prince Harry and Meghan's drama will be featured in new episodes of The Crown. However, if a new movie is ever made about Prince Harry, the royal made his preference for the actor clear, telling James Corden that Lewis is a natural choice.
Lewis is a well-known British actor who is well known for his work in the popular HBO series Band of Brothers. His other work includes prime roles in the television series Homeland and in movies such as Once Upon a Time in Hollywood, where he played iconic actor Steve McQueen.
Lewis is an award-winning actor, having received multiple Emmy nominations and Golden Globe Award nominations, even winning a Golden Globe in 2013 for his work in Homeland. Furthermore, Lewis is a redhead, just like Prince Harry, making him a great physical match for the royal. Although Lewis is a good deal older than Prince Harry, at 50 to Prince Harry's 36, movie magic can do wonderful things. 
Could a movie be made about Prince Harry's life?
RELATED: Princess Diana's Former Secretary Sounds Off About Prince Harry and Meghan Markle's Interview and the 'Unhappy' People Involved
At this time, nothing has been announced regarding committing Prince Harry's life to the big-screen. Still, in light of the brand-new deal that Prince Harry and Meghan Markle have signed with streaming giant Netflix, the possibilities are limitless. The multi-year deal with Netflix will give them capital to produce everything from documentaries to feature films — and while the couple has said nothing about starring in any of these projects or using their story as fodder for future projects, the possibility is certainly there, and there's no doubt that fans would tune in.
Stay tuned to Showbiz Cheat Sheet for all the latest entertainment news!