Prince Harry's L.A. Life Is a 'Breath of Fresh Air' From Royal Life, Says Source
Prince Harry is now settled in Los Angeles along with his wife, Meghan, Duchess of Sussex, and their young son, Archie Harrison. The former senior royal couple is lying low in the wake of the COVID-19 pandemic, so any major projects that they have in the works are likely on hold.
Still, the two have found ways to get out and about, including a recent trip out to deliver meals in the L.A. area. Although a few reports have indicated that Prince Harry is struggling to cope with his new lifestyle, a recent story by Us Weekly claims something quite the opposite — and in fact, Prince Harry could be living his best life. 
Prince Harry and Meghan Markle wanted to live life on their terms
For many years, Prince Harry was among the most popular members of the British royal family. The public and press watched him grow into a fun-loving man with a heart of gold. However, after Prince Harry married Meghan, an American actress with strong opinions of her own, there was a marked shift in the way that the country started viewing him.
The redheaded royal and his wife began distancing themselves from the media, slowly but surely. They made sure that their son's christening was a private affair, they refused to share too many personal pictures, and, most tellingly of all, they separated themselves from the palace.
By moving into their own, private residence, creating their own Instagram page, and speaking out against many of the tabloid stories, Prince Harry and Meghan clearly indicated that they were ready to do things their way.
Still, not many could have anticipated that in January 2020, the couple would announce their retirement as senior members of the royal family. 
Prince Harry's new life
Immediately after posting their controversial announcement on Instagram, Prince Harry and Meghan began making big moves.
The Duchess of Sussex retreated to a quiet estate in Canada, along with baby Archie, while Prince Harry began the process of tying up their affairs within the royal family. Many royal fans assumed that the couple might end up staying in Canada permanently. However, in early spring, Prince Harry and Meghan quietly packed up and moved to Los Angeles. 
While settling into their new, very private home base in Los Angeles, Prince Harry has still been in touch with his family. Reportedly, he chats with them on a regular basis via video chat, and even participated, along with his wife and son, in a video conference call with the entire family, in honor of Queen Elizabeth's recent birthday.
Prince Harry's life in Los Angeles is a fresh new reality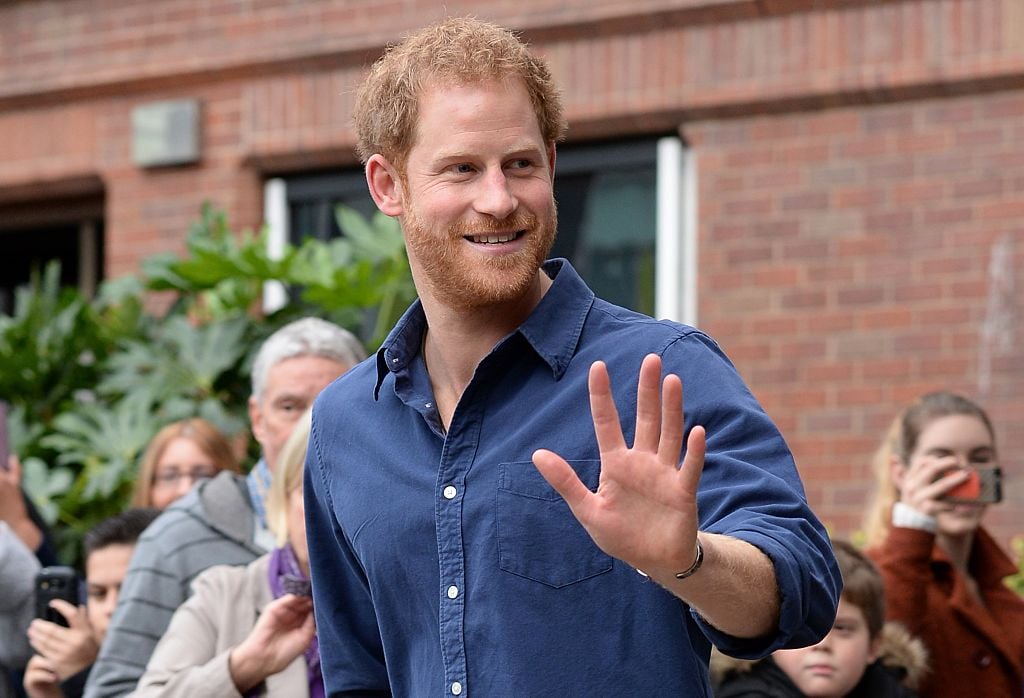 According to a recent report from Us Weekly, Prince Harry's move to Los Angeles has been "a breath of fresh air from his former duties" and that he is finally excited for what the future might hold. Certainly, living in Los Angeles grants the couple easier access to the celebrity culture that they seem to gravitate towards.
In addition, while the California paparazzi might be intense, they likely won't be as vicious towards Meghan as what many of the British tabloids have been.
As retired senior royals, Prince Harry and Meghan are free to set their own rules, and no longer have to live by the constraints imposed on other royals such as Prince William and Kate, Duchess of Cambridge. If Meghan wants to step out wearing shorts or to rock a bold new hairstyle or lip color, she no longer has to worry about what the palace might think. For Prince Harry, in particular, life in California will surely be nothing but positive.