Prince William and Kate Middleton Are Strictly Raising Prince George and Princess Charlotte With Firm Rules
It seems like just yesterday that Prince William and Catherine, Duchess of Cambridge were just a couple of college kids who were absolutely smitten with each other. They recently celebrated their ninth wedding anniversary, and have more than settled into their roles as the Duke and Duchess of Cambridge.
In fact, it is pretty well known that Prince William and Kate have been preparing for their roles as king and queen for quite some time. In addition to their royal duties, we have to keep in mind that the royal couple has a pretty typical family life.
Although they live in a palace and are famous around the world, Prince William and Kate are still parents to three adorable children. They are just like anyone else, just doing their best to help the young kids navigate their way through the world.
Chances are, they have the same concerns as most other parents, as well as the same goals when it comes to bringing up the kids. Now, a royal author says that Prince William and Kate's kids live by strict rules.
Who are the Cambridge kids?
RELATED: Queen Elizabeth II Is So Proud of Prince William and Kate Middleton, She's Reportedly Showering Them With Compliments
Royal fans are well aware that Prince William and Kate are the proud parents of three kids, two boys, and a little girl. Prince George, the oldest, is in the direct line of succession, meaning that he will one day be the ruling monarch after his father.
Born on July 22, 2013, Prince George has made more than a few royal appearances over the years, according to Hello! Magazine. The excitement was felt around the world almost 7 years ago, and thousands of fans lined up in the streets to catch a glimpse of the newborn future king as he emerged on the steps of the hospital in his mother's arms.
Just a few years later, Kate gave birth to a second child, this time a girl. Princess Charlotte is known for her energetic and sassy personality and loves to be front and center when she joins the rest of the family for appearances.
Prince William and Kate welcomed their third child, Prince Louis, on April 23, 2018, and although we haven't seen much of the youngest Cambridge child, we can only imagine that he loves interacting with his older brother and sister as they enjoy their childhood.
What are Prince William and Kate like as parents?
RELATED: Kate Middleton's Favorite Wedding Picture Doesn't Have Prince William In It
We know them as two of the most popular and busy royals, but behind closed doors, Prince William and Kate are simply mom and dad. Being one of the most high-profile couples in the entire world doesn't stop them from being regular parents, however.
According to Today's Parent, Kate is a pretty hands-on mom, engaging in activities with her three kids whenever the time allows. She enjoys playing games, taking walks, and even cooking with her children. Prince William joins in as well, reading stories and spending as much time with the kids as possible. 
Prince William and Kate Middleton's kids live by strict rules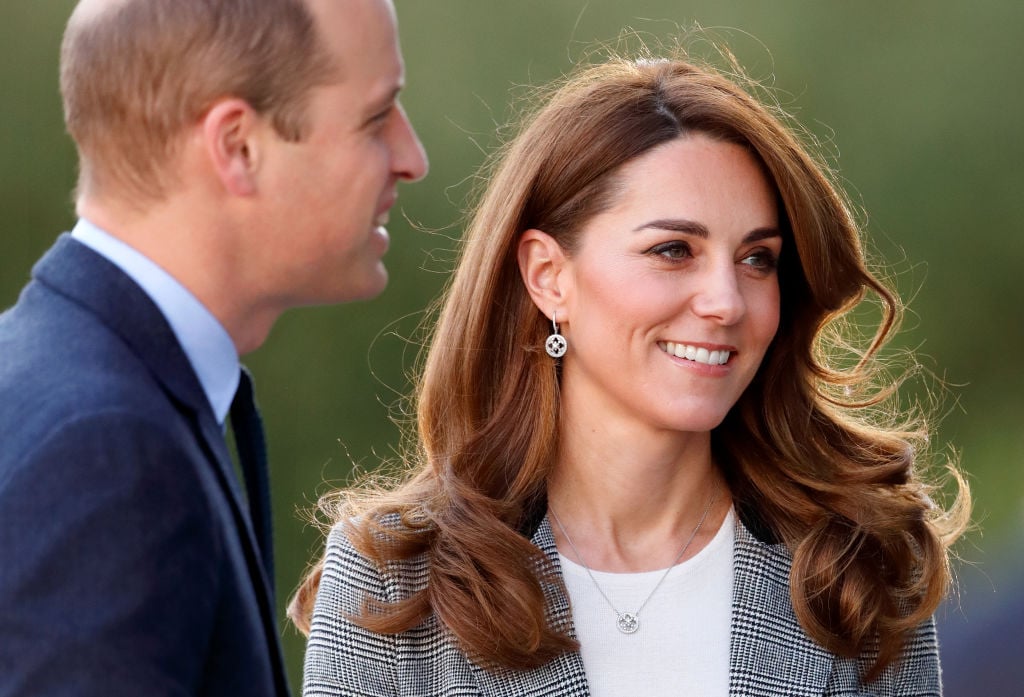 It might come as a surprise to many fans, but Prince William and Kate's kids actually have strict rules to follow. So, what do they have to abide by on a daily basis?
According to Page Six, their nanny, Maria Borrallo, goes above and beyond to keep the Cambridge kids in line at times. They go to bed at 7 pm, and screen time and other electronics are limited. Prince William and Kate also reportedly don't tolerate picky eaters, as they know their children will have to embrace many different cuisines as galas and events when they're older.
Rather than sit inside and watch television all day, the kids are encouraged to play outside as much as possible. Louise Heren, the author of "Nanny in a Book," told The Sun: "There will be lots and lots of outdoor play. … Lots of bike rides, playing with their dogs, potentially some gardening. … Yes, you are getting mucky with your hands in the soil, but you are learning how to plant."
The kids are also taught to be on their best behavior at all times — especially during public engagements.
"There will be no messing," Heren told The Sun. "That's because Maria will be aware that as they step off planes, holding mum's hands, smiling and waving to the crowds, there can't be any crying or terrible twos or tantrums."
Looks like the rules have paid off since, from what we have seen, the Cambridges are truly some great kids.