Prince William and Kate Middleton Split Household Chores in an 'Equal Partnership,' Experts Claim
When it comes to running a household, Prince William and Catherine, Duchess of Cambridge take a united stand, despite being members of the royal family. The book Finding Freedom reveals how the couple split up their household duties and share the responsibility of raising their kids.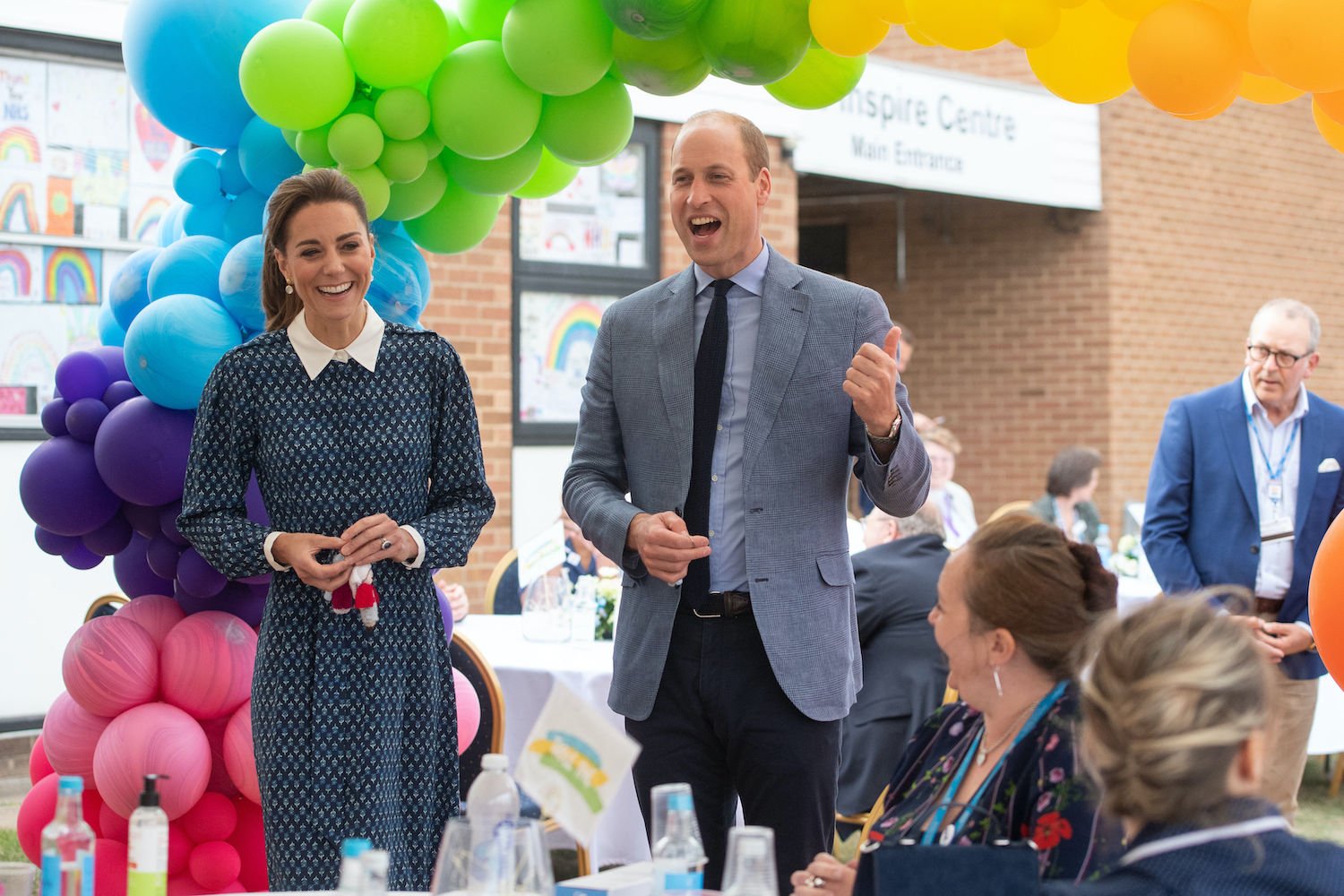 Prince William and Kate Middleton have an 'equal partnership'
In the book Finding Freedom, authors Omid Scobie and Carolyn Durand discuss the way Prince William and Kate run their household. The royals, the writers note, have an "equal partnership" in raising their children Prince George, Princess Charlotte, and Prince Louis, as well as doing chores, with Prince William taking on the task of cooking often.
Prince William is "involved in every aspect of raising his three children — including school drop-off and pickup, as well as homework," the authors note (via The Sun). "He and Kate, who had an equal partnership when it came to the house, were modern parents. William prepared meals as much as Kate did."
Their kitchen, the authors explain, is "the heart of the home," sharing, "When William and Kate took over the apartment at 1A, they wanted the kitchen to be at the heart of the home. It wasn't just practical; it was also symbolic. Like his mother had wanted for him, William desired relatively normal childhoods for his kids, even if his eldest son was destined to be King."
RELATED: Prince William and Kate Middleton Have Become More Relatable Recently, Experts Share
What is Prince William's favorite thing to cook?
In 2017, Prince William revealed his favorite thing to cook and, well, it's all quite basic.
While judging a charity cooking contest, he was asked what his signature dish is to cook and he shared, "I like a roast. So a bit of roast chicken or a steak. I like it medium rare. I like it quite alive."
He also admitted he's not going to win any cooking awards. "I do like cooking, but I'm not very good," he explained at the time.
During a 2019 appearance on A Berry Royal Christmas, Prince William and Kate showed off their kitchen skills in a fun challenge. Host Mary Berry asked Kate, "Does William ever cook for you?" and she said, "He sometimes does, actually."
"He's very good at breakfast," she added. "University days, he used to cook all sorts of meals. I think that was when he was trying to impress me, Mary! Things like Bolognese sauce and things like that."
Berry shared on The One Show that William called Kate "a very good cook" but when she asked about his own skills, he told her, "Well I'm very good at breakfast."
Kate has more patience with the kids than William
During an interview on the BBC's That Peter Crouch Podcast, Prince William confessed he's not quite as patient as his wife when it comes to homeschooling the kids.
"My patience is a lot shorter than I thought it was and my wife has super patience," he explained. "We're a great tag team where I come in and talk to the children and do stuff and then and over to Catherine when everything is going wrong."
Prince William admitted his academic shortcomings, explaining, "I was a bit embarrassed about my maths knowledge I can't do Year 2 Maths!"