Prince William and Kate Middleton's Massive Home Pales in Comparison to Harry and Meghan's 16-Bathroom Mansion
It's no surprise that royals live in luxurious homes most people could only dream of stepping foot in. However, even among the huge mansions that royals occupy, some will have to be smaller than others.
In the case of Prince William and Catherine, Duchess of Cambridge, the couple's massive house might actually pale in comparison to what Prince Harry and Meghan, Duchess of Sussex have.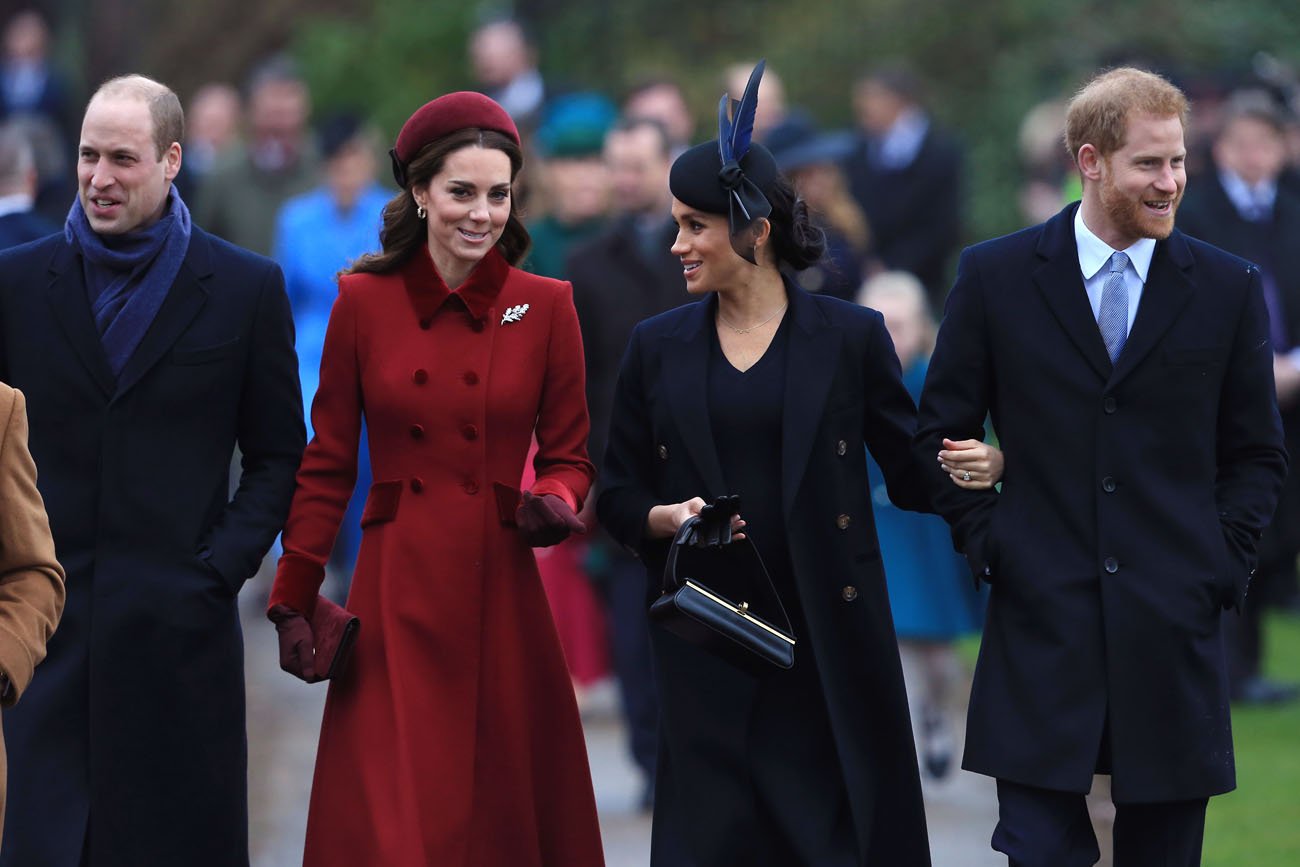 Prince Harry and Meghan Markle's California home has 9 bedrooms and 16 bathrooms
Harry and Meghan moved to Southern California earlier this year after stepping down as senior royals. The couple subsequently bought a home in Montecito, California, for $14.7 million.
According to Variety, the house has 19,000 square feet to accommodate Harry, Meghan, and their son Archie. It comes with nine bedrooms, 16 bathrooms, a gym, an arcade, a theater, and an elevator. Outside of the main house, there is also a guest house, a swimming pool, and a tennis court.
Prince William and Kate Middleton's London home has just 20 rooms
RELATED: Princess Diana Would Have Been 'Rather Jealous' of Both Kate Middleton and Meghan Markle, Friend Says
William and Kate's home is Apartment 1A at Kensington Palace. The word "apartment" might make some people think the Cambridges live in a small place with just a few bedrooms. However, William and Kate's home is actually a massive compound.
Unlike Harry and Meghan's house, Apartment 1A has never been on the market. As such, the details of its interior are not well-known. However, according to The Sun, it has four floors and 20 rooms, which means it is not probably not as big as Harry and Meghan's 27-room home.
"The Cambridges have five reception rooms, three main bedrooms with ensuite bathrooms, as well as his-and-hers dressing rooms," the outlet wrote. "Of course the family has lots of staff at their beck and call, and there are nine bedrooms for employees on the top floor, which can be reached by a lift."
Additionally, there is a gym and lots of outdoor spaces for the Cambridge children to play in.
The Cambridges also have a country house
RELATED: Here's What It Takes to Work in Prince William and Kate Middleton's Household
While the Cambridges' house might be slightly smaller than the Sussexes', they can make up for it with a country house. William and Kate have a country residence in the Norfolk region of England called Anmer Hall. The family often stays at Anmer Hall at various times throughout the year, and most notably, they self-isolated there during the coronavirus (COVID-19) pandemic for several months.
According to Town and Country, the house has 10 bedrooms, a swimming pool, and a tennis court. Like other royal residences, not many details is known about Anmer Hall because it has never been listed on the market.
However, here is also reportedly a farm there where the family raises animals. In fact, Prince William once shared that he and his children spent some time lambing while staying at Anmer Hall. It is not clear if the lambs belonged to the Cambridges or not, but the house allows them to enjoy a rustic lifestyle that they cannot always get at Kensington Palace.