Prince William and Meghan Markle Agree That 1 Royal Tradition Can Be 'Damaging'
Meghan, Duchess of Sussex and Prince Harry stepped down as senior royals in March. Following their announcement, many fans speculated about what led to their decision.
Some believe that behind palace walls the Sussexes were feuding with members of Harry's family. Others think that the couple chose to leave the U.K. because of the intense media scrutiny and they were tired of living under the royal microscope.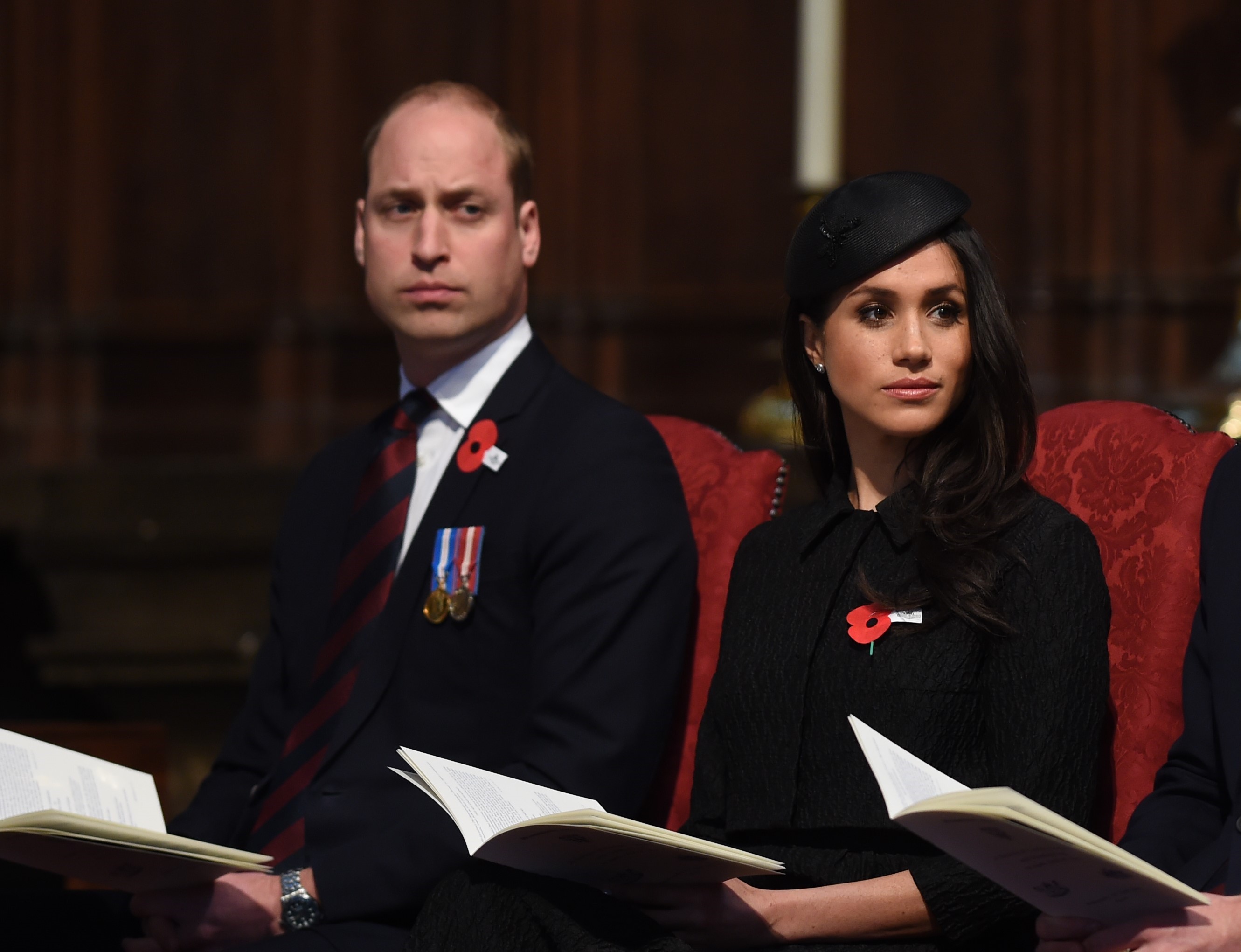 We do know that they weren't fans of the constant press coverage as they spoke out about that in the past. Meghan also explained that she didn't always follow royal protocol because of the negative effects it can have. While many viewed her comments as a swipe at the royal family, Prince William actually said something similar to his sister-in-law about a long-standing tradition.
Meghan Markle and Prince William's relationship
There isn't a ton known about how well Harry's wife and brother get along, but it seems that their relationship would be strained by William and Harry's feud.
In the 2019 documentary Harry & Meghan: An African Journey, the Duke of Sussex acknowledged having a falling out with the Duke of Cambridge.
"Inevitably stuff happens. But we're brothers, we'll always be brothers. We're certainly on different paths at the moment," Harry said, adding, "I'll always be there for him and as I know, he'll always be there for me. The majority of stuff is created out of nothing. As brothers, we have good days and we have bad days."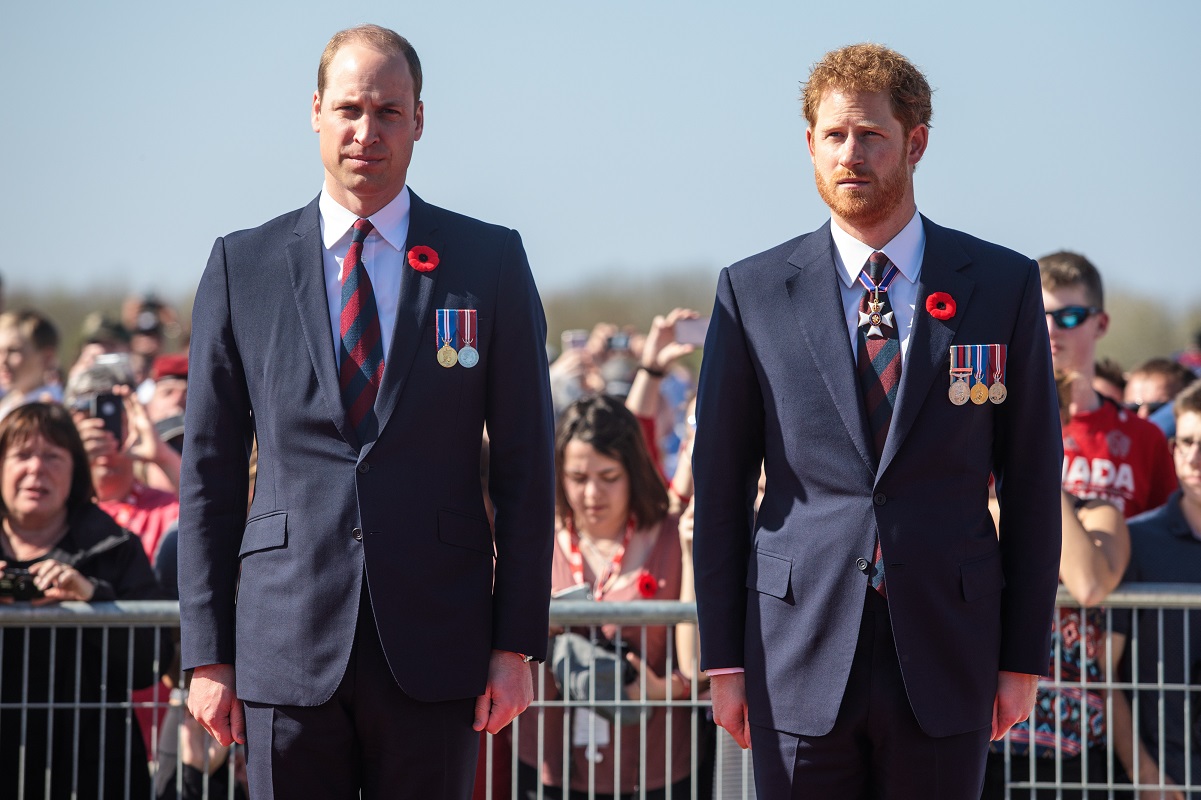 Multiple reports claim that the rift between the brothers began months after Harry started seeing Meghan. When the younger prince talked to William about his relationship with the Suits star, William referred to her as "this girl" saying, "Don't feel you need to rush this. Take as much time as you need to get to know this girl." 
Even though William may have had good intentions with that advice his words infuriated Harry.
There have also been a number of reports that Meghan and William's wife Catherine, Duchess of Cambridge never really warmed up to each other.
Meghan and William agree 1 royal mantra isn't the best policy
While it's unclear if the Duchess of Sussex and the future king were ever tight, William likely wasn't happy when his sister-in-law publicly talked about the "difficulties" of royal life. But they do share the same view about one long-standing tradition.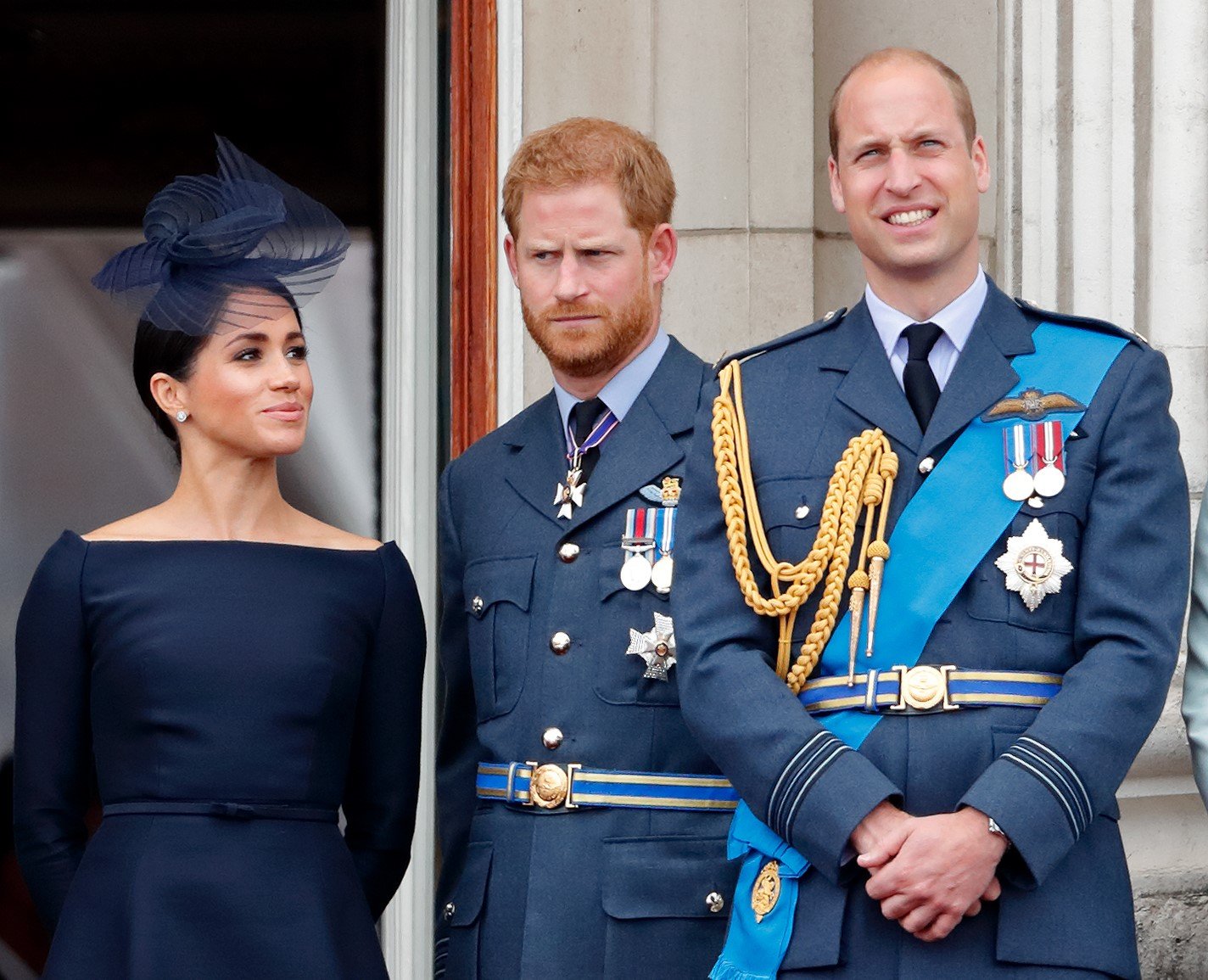 In her and Harry's documentary, Meghan told journalist Tom Bradby: "I really tried to adopt this British sensibility of a 'stiff upper lip.' I really tried, but I think that what that does internally is probably really damaging."
Years earlier, William spoke out about mental health and noted concerns with the stiff upper lip policy. The Express noted that in 2017 the Duke of Cambridge was asked by former Labour spin doctor Alastair Campbell if he could talk about his feelings growing up.
"If I look at my parents' generation, there was a lot more stiff upper lip going on," he said. "Don't get me wrong, there is a time and a place for the stiff upper lip, and for those of us in public life, times when you have to maintain it, but behind closed doors, in normal everyday life, we have to be more open and upfront with our feelings and emotions."