Prince William and Rose Hanbury: A Look Back at Their Alleged Relationship 1 Year Later
Reports of the cheating scandal cast serious doubts on Prince William and Kate Middleton's seemingly strong relationship.
Prince William's alleged affair with Rose Hanbury is easily one of the biggest scandals he has faced in his 9-year marriage to Kate Middleton. Reports of the cheating scandal cast serious doubts on the couple's relationship, which was previously viewed as one of the strongest marriages in the royal family. Here's a look back at Prince William and Hanbury's alleged affair plus how it affected his marriage to Kate, Duchess of Cambridge.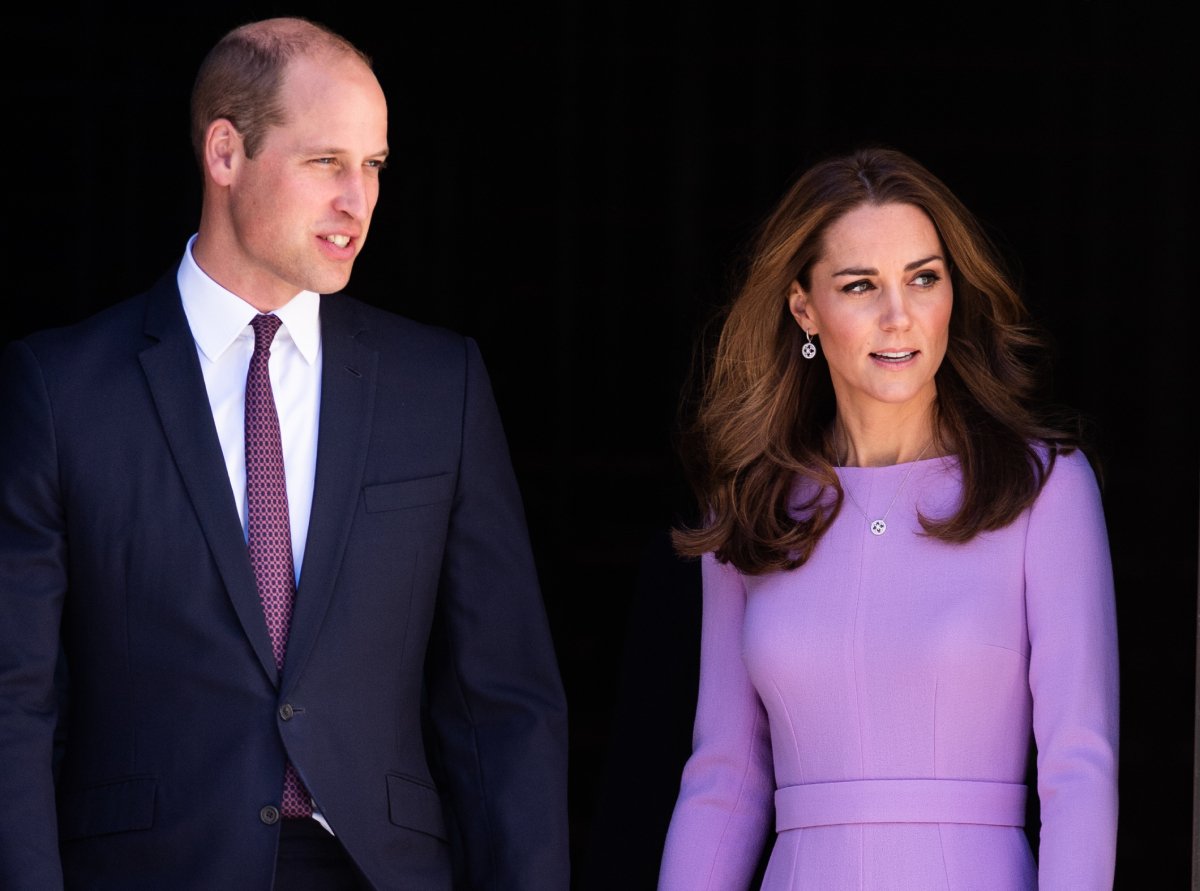 Who is Rose Hanbury?
Hanbury is a former model and the wife of the Marquess of Cholmondeley, a man who is 23 years her senior. Prior to tying the knot with the Marquess of Cholmondeley, Hanbury already had connections to the royal family.
Her grandmother, for instance, was a bridesmaid in Queen Elizabeth and Prince Philip's wedding way back in 1947. She also runs in the same social circles as many members of the royal family, including William and Kate, both of whom call her a friend.
Hanbury also lives in a lavish mansion near the Duke and Duchess of Cambridge's country estate, Anmer Hall. The house was constructed in the 1700s for Britain's prime minister and is only three miles away from Prince William and Kate's place.
Between Hanbury's connections to the royal family and the close proximity of their homes, it makes sense that she struck up a close friendship with William and Kate. She and her husband also have kids around the same age as the Cambridge's oldest two children – Prince George and Princess Charlotte.
Unfortunately, that friendship would later spark rumors that Hanbury and William had an affair.
Inside Prince William's cheating scandal
Reports of William stepping out on Kate first surfaced in the spring of 2019. At the time, inside sources claimed that William cheated on Kate when she was pregnant with Prince Louis, the couple's third child.
Kate gave birth to Louis in the spring of 2018, which means that William's alleged affair was going on an entire year before the press picked it up. Needless to say, the affair rumors rocked the couple's perfect marriage and cast doubts on their future together.
As far as William is concerned, sources say that he "laughed" off the rumors and assured Kate that "there was nothing" to them. The insiders also noted that William and Kate face ups and downs in their relationship just like any couple.
To make matters worse, William has been accused of having somewhat of a "roving eye" through the years. In fact, one source stated that Kate knew all about William's tendency to look at other women and accepted it as part of the deal.
"He has always had a roving eye, far more so than Harry, who is meant to be the family playboy. That's something Kate has always known and accepted it was part of the deal, if you like. I suppose in that respect, she would have made a perfect Princess of Wales," a source shared.
William and Kate tied the knot in a gorgeous ceremony in 2011. Their paths first crossed when they were studying at St. Andrew's University in the early 2000s.
How did Prince William and Kate Middleton react to the rumors?
Although William and Kate brushed off the cheating rumors as blatant lies, the reports did have an effect on their relationship. According to Elle, Kate was very disappointed when she heard the rumors, especially knowing that their children would one day read about them online.
"Kate finds the rumors hurtful, obviously, and hates the thought that one day her children will be able to read about them online," an insider dished.
Luckily, Kate and William faced the rumors head-on and used the situation as an opportunity to grow closer. When the cheating scandal was at its height, a source revealed that "[They] are doing a great job at getting their marriage back on track again."
The affair rumors first cropped up after Kate and Hanbury seemingly experienced a falling out in their relationship. Sources claimed that the affair was the reason why Kate was shunning Hanbury.
William and Kate did not address the cheating scandal in public. Sources said that they did consider legal action against the tabloids but ultimately decided against it. Instead, they simply chose "to ignore" the rumors, which eventually went away.
It is unclear where things stand between Hanbury and the Cambridges, though she has been spotted at a few royal engagements since the rumors started.