Prince William Criticized For Response to Racist Abuse of English Soccer Stars After Remaining Mostly Mum About Meghan Markle's Claims
Prince William, Duke of Cambridge is being slammed for his latest remarks. The 39-year-old, who is second in the British royal family's line of succession, released a rare personal statement after England players were the targets of racist comments following their Euro 2020 loss to Italy. Now he's being criticized online for not doing the same for his sister-in-law, Meghan, Duchess of Sussex.
Prince William issued a statement on Twitter saying he's 'sickened by the racist abuse aimed at England players'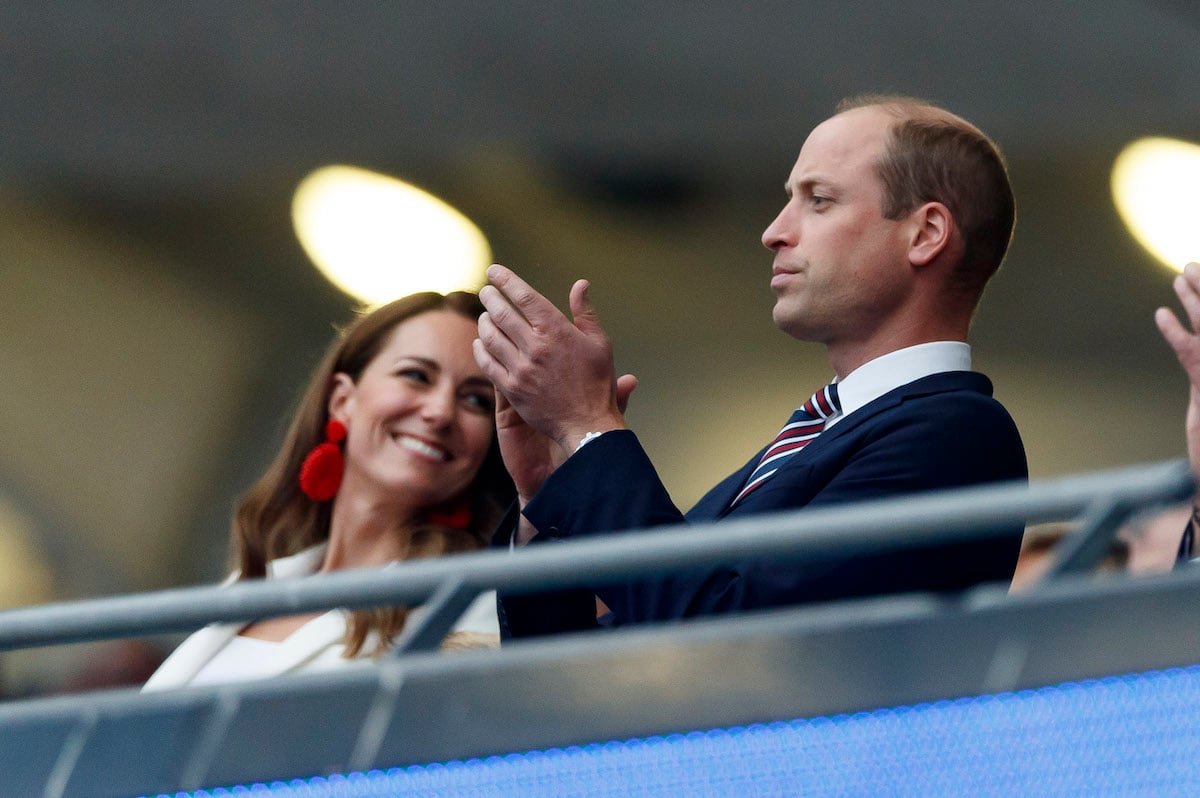 The England-Italy match was a close one. William, who is the president of the English Football Association, was in the stands cheering with his wife, Catherine, Duchess of Cambridge, and their 7-year-old son, Prince George of Cambridge.
The match ended with Italy winning a 3-2 shootout at Wembley Stadium after England players Marcus Rashford, Jadon Sancho, and Bukayo Saka missed penalties. Not long after, Rashford, Sancho, and Saka became the targets of racist comments online.
William responded with a rare personal statement on the official Duke and Duchess of Cambridge Twitter account in the early morning hours of July 12, 2021.
"I am sickened by the racist abuse aimed at England players after last night's match," he said. "It is totally unacceptable that players have to endure this abhorrent behaviour."
"It must stop now and all those involved should be held accountable," he added before signing off with "W."
Now Prince William's being criticized for not defending Meghan Markle against racist comments online
RELATED: Prince William and Kate Middleton Reportedly Disagreed on What Prince George Should Wear to Recent Euro 2020 Game
In the hours since William issued a response to the racist comments toward England players, he's been getting criticized for not doing the same for his sister-in-law. Among those to call out the Duke of Cambridge is author, civil rights activist, and lawyer, Dr. Shola Mos-Shogbamimu. She responded to William's tweet less than an hour later, saying: 
"Prince William if you had led by being sickened, vocally & visibly against racist abuse at your sister-in-law #MeghanMarkle, for yrs, your words would have legitimate credibility right now. Your silence/complicity fuelled what you condemn today."
Mos-Shogbamimu ended the tweet by referring to William's response as "performative allyship."
Prince Harry, Duke of Sussex and Meghan stepped back from their duties as senior working royals in 2020. After moving to California they sat down for an interview with Oprah Winfrey to explain their decision. The couple shared that the racist remarks made about Meghan, both online and in the media, played a major role in their decision to leave royal life behind. In addition, they cited a lack of support from the rest of the royal family.
How Prince William responded to racist comments targeted at Meghan Markle
RELATED: Was Meghan Markle Treated Worse By the British Press Than Princess Diana and Sarah Ferguson?
The Duke of Cambridge didn't do much to respond to the racist comments made about Meghan. Never during the course of Meghan's time as a senior royal did he release a public statement calling for an end to the racist remarks aimed at his sister-in-law. 
Only after the Oprah interview did William respond publicly. He said, "We are not a racist family," after Harry and Meghan told Oprah someone in the royal family made a comment about what their then-unborn son's skin color would be.
The royal family responded to the Oprah interview with a brief statement in the days following the broadcast but, again, no one issued a statement similar to the one William made following the England-Italy game.