Prince William Dismisses Racism Claims in Lifetime's 'Harry & Meghan: Escaping the Palace'
The Lifetime Movie Harry & Meghan: Escaping the Palace addressed many of the titular issues surrounding the split of Prince Harry and Meghan, Duchess of Sussex, from their roles as senior members of the royal family, including claims of racism by Harry's brother, Prince William.
The third installment of Lifetime's Harry and Meghan series of movies shows the couple quitting their duties after experiencing intense media and family scrutiny after their 2019 wedding. Before Escaping the Palace, Lifetime first detailed Harry and Meghan's courtship and engagement in A Royal Romance. The following installment showed the couple as they navigated their new relationship in Becoming Royal.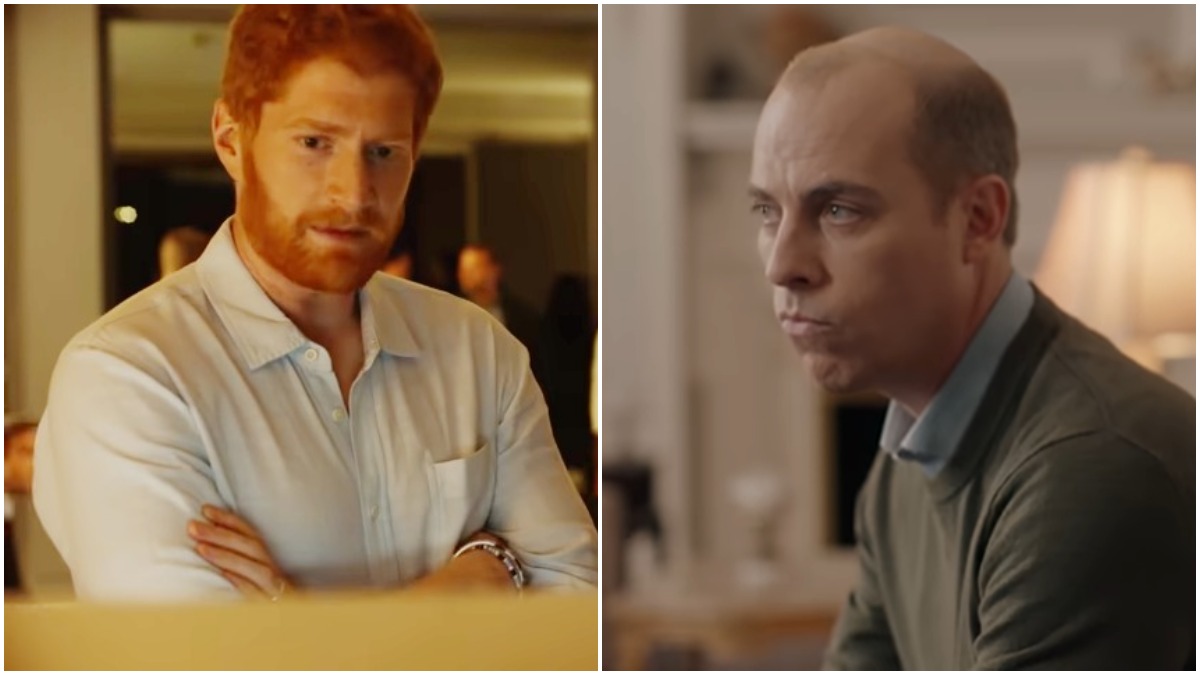 "Harry & Meghan: Escaping the Palace" painted Prince William as a villain
Harry & Meghan: Escaping the Palace tackled the lives of Prince Harry and Meghan after their wedding. The Duchess of Sussex's first pregnancy with the couple's son Archie is highlighted. Meghan's suicidal thoughts and the mistreatment of the couple by the press and those inside the palace walls are retold.
In Harry & Meghan: Escaping the Palace, William is seen as the villain, unlike his public face. It also shows his wife, Catherine, Duchess of Cambridge, conspiring to keep their positions secure with the royal firm.
Prince William denied claims of racism in "Harry & Meghan: Escaping the Palace"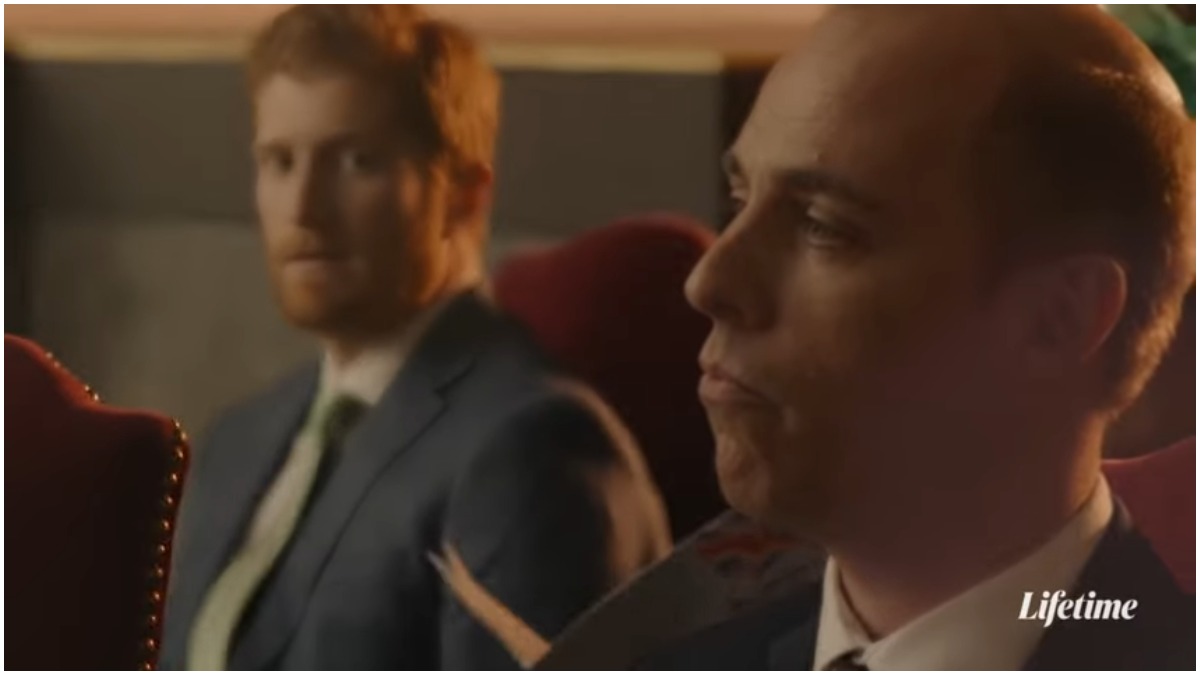 RELATED: Prince Harry Has Wanted to Be 'More Important than William' For Many Years, Royal Expert Claims
Harry (Jordan Dean) asks William to speak out against the racism his wife endured at the hands of the press. Actor Jordan Whalen plays Prince William. He says, "What causes problems isn't color, it's culture. Meghan's an American. She acts more like a celebrity than a royal."
Prince Harry responds, "You need to bloody well make a statement with me decrying racism. As the future king, you need to push on this horrific bullying."
In response, William says, "For the last time, I agree diversity in the family is a good thing."
This mimics a statement by the Duke of Cambridge when asked if the royal family was racist. Per the BBC, the duke replied, "We're very much not a racist family."
Other unforgettable moments seen in "Harry & Meghan: Escaping the Palace"
RELATED: Prince Harry's Memoir Will Hurt Prince William the Most, Royal Expert Says
Meghan's appearance at Trooping the Color is under scrutiny. She faces reprimand by her husband on the Buckingham Palace balcony for looking away from the parade. This fictionalized account showed extended clan members speaking disrespectfully to The Duchess of Sussex about her family troubles.
Addressed was an evening when Meghan and Harry were attendees at a Jan. 2019 performance at Royal Albert Hall. Pregnant Meghan thought of throwing herself down the flight of stairs. This was a move eerily similar to her late mother-in-law Princess Diana, who was pregnant with Prince William. Meghan admitted this as a fact in an interview with Oprah Winfrey. "I was ashamed to say it at the time and ashamed to have to admit it to Harry. But I knew that if I didn't say it — then I would do it. I just didn't want to be alive anymore."
Prince Harry and Meghan live in California with their two children, Archie Harrison and Lilibet Diana.