Prince William Is 'Enormously Proud' of Kate Middleton's Hard Work in the Royal Family, Expert Says'
Prince William and Kate Middleton are celebrating 10 years of marriage and about 20 years together. Amid all of their ups and down, the Cambridges have stood by each other's side. Prince William is reportedly 'enormously proud' of Kate's hard work.
Catherine, Duchess of Cambridge, and Prince William have been married for 10 years. However, Kate has understood the ends and outs of royal life for 20 years. The couple first met and began dating as college students in 2001 at St. Andrew's University.
These days, Kate is one of the most beloved members of the British royal family. Amid Megxit, she has truly stepped up to the plate focusing on her three children, Prince George, Princess Charlotte, and Prince Louis, and her charity work that centers on children and early childhood development.
Prince William is reportedly enormously proud of how his wife has adapted to royal life, but it wasn't always smooth sailing.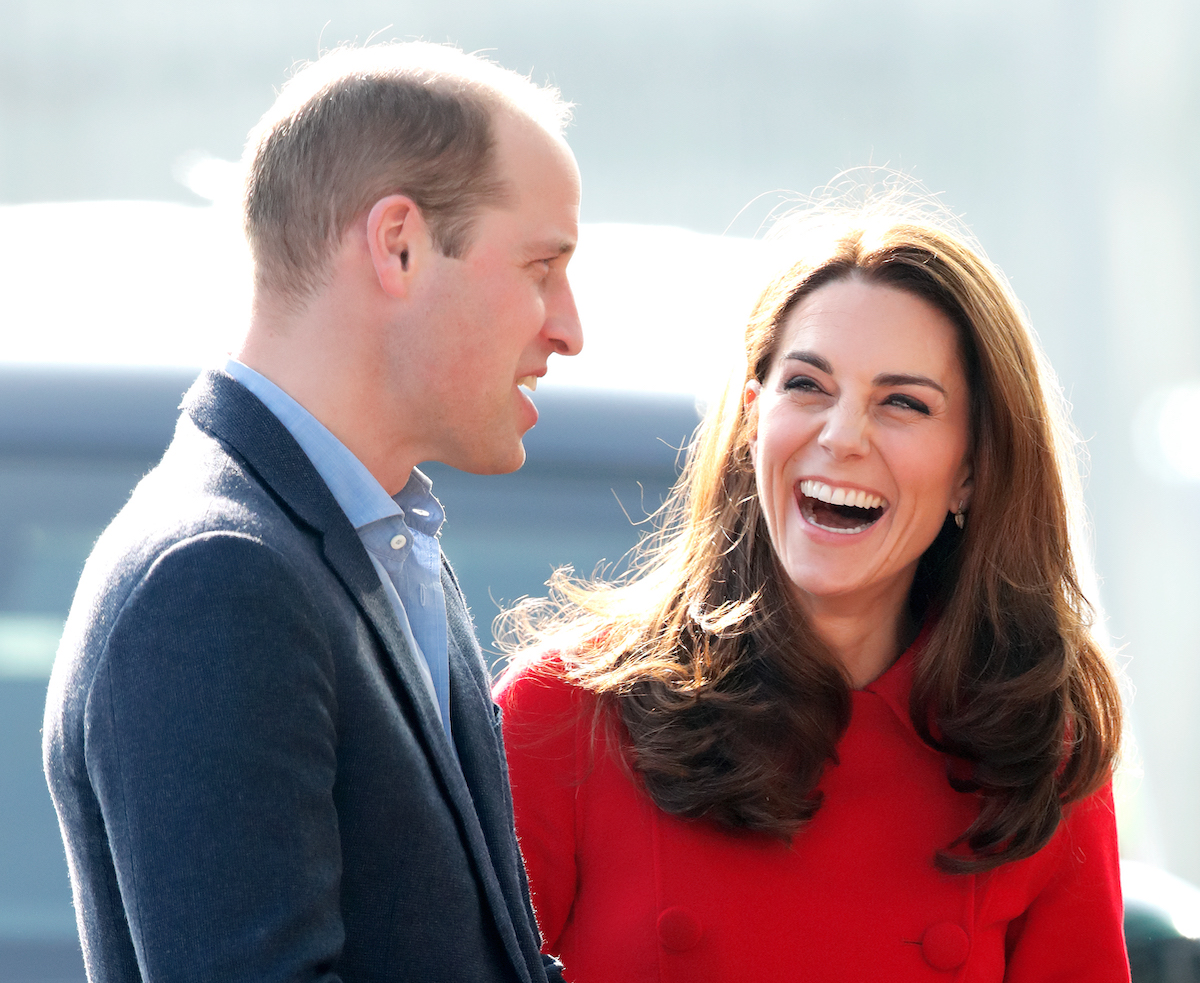 Queen Elizabeth II was once concerned about Kate Middleton's lack of worth ethic
Following their graduation from St. Andrew's University, Prince William moved to Sandhurst, England, to attend the Royal Military Academy. The future king was focused on his military career and committed to becoming an ambulance pilot before taking on his royal duties.
It took Kate some time to figure out her passion. The duchess worked for her parents' mail-order party supply company, Party Pieces, and then for a while at a design company, Jigsaw, in London. However, Queen Elizabeth II, in particular, did not see these jobs as a career.
"Queen Elizabeth had grave concerns and believed that Kate needed to have a job and an identity in her own right before an engagement was announced," royal expert Katie Nicholl explained via Express.
Prince William has a shocking name for Kate Middleton
These days, Kate has undoubtedly found her lane. She has been praised for her commitment to the royal family and how she can engage with children. However, that hasn't stopped Prince William from bringing up the past.
Like many couples, the pair have cutesy nicknames for one another. However, the future king's nickname for his wife has to do with those "work ethic" rumors. Prince William reportedly calls Kate "Duchess Dolittle."
"Kate's nickname could be a cheeky reference to the criticism she received before marrying into the Royal Family," an insider told Express. "They can also be a rather childlike family. They love to play games, and they give each other silly presents. I think it's because they have to be so earnest in their public lives. Royals have always played in private. So William and Kate are really carrying on a long-held tradition."
Prince William is 'enormously proud' of Kate Middleton
Despite his jokes, Prince William is reportedly enormously proud of Kate, especially after she's shined during the past several years.
"I think William is enormously proud of how well Kate has adapted," royal expert Katie Nicholl said on ITV's Lorraine via Express. "But she did have the benefit of time and experience. He was a great mentor. I remember being told by a palace aide how Kate had gone into Buckingham Palace when the engagement was announced and said, 'Right, what do I need to know.'I think the other thing that William did which was very clever was introduced Kate to us to the press."