Prince William Has 'Funeral Director' Body Language Around Prince Harry — Expert
TL;DR: 
Prince William's body language in Prince Harry's presence includes what an expert describes as 'expressions of sadness.'
An expert says Prince William and Prince Harry's body language makes for 'awkward' moments when they're together. 
The brothers last attended an event together in July 2021.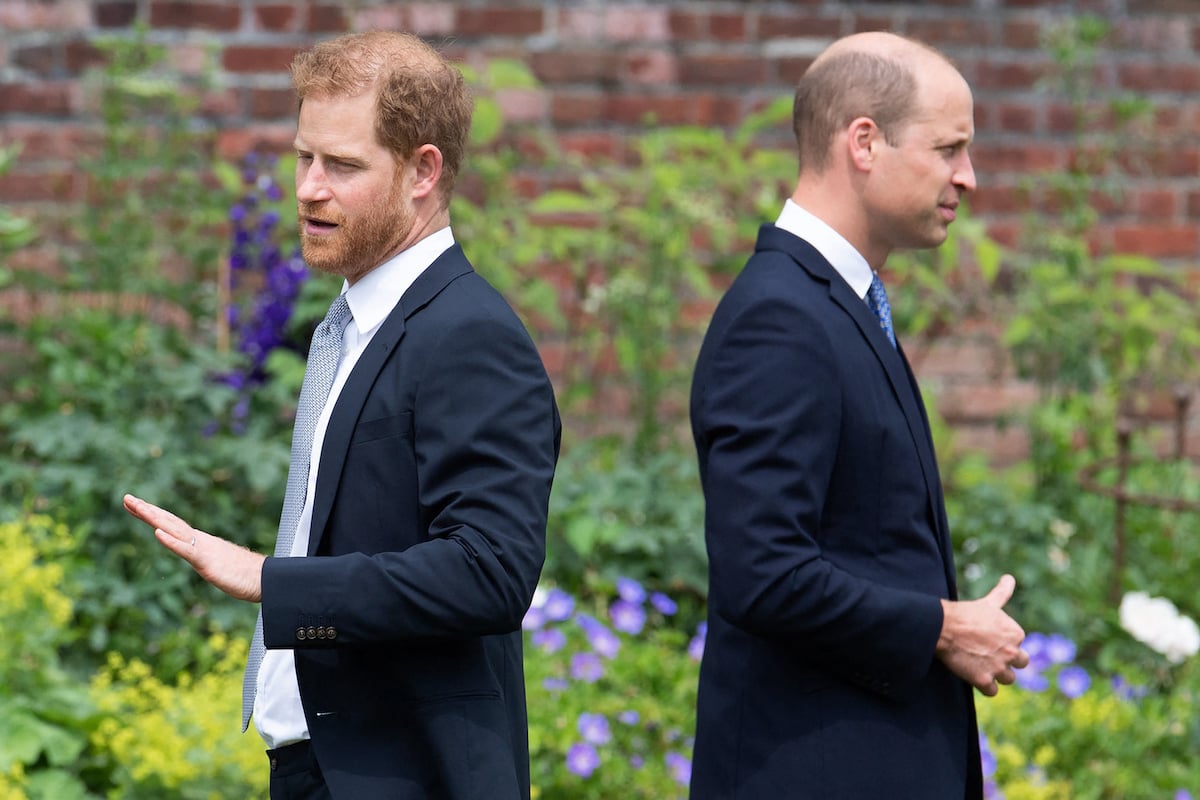 Prince William's body language is scrutinized almost any time he steps out publicly. As is the case with most members of the British royal family. Sure, the Duke of Cambridge's been spotted getting flirty with Kate Middleton. But an expert says his body language whenever he's with Prince Harry is similar to that of a funeral director.
Prince Harry and Prince William are 'awkward' when they're in public together, expert says
According to body language expert Judi James, Harry and William's body language has been awkward in recent years. She told Express leading up to Harry and Meghan Markle's exit from royal life, their body language appeared to shift.
"Although the public was distracted by rumours of a rift between Kate and Meghan, it turned out that the unthinkable was actually true," she said. "That Diana's boys, who had grown together in the shadow of shared tragedy, had actually fallen out in a way that was to prove potentially fatal."
"The brothers, who could not be in any form of proximity together without grinning and laughing and winding each other up, began to perform rituals of avoidance in public that looked toe-curlingly awkward," James explained.
Since moving to California, Harry's described his relationship with William as "space." Meanwhile, fresh off a royal tour of the Caribbean, the Duke of Cambridge seemed to make a dig at Harry and Meghan in a statement.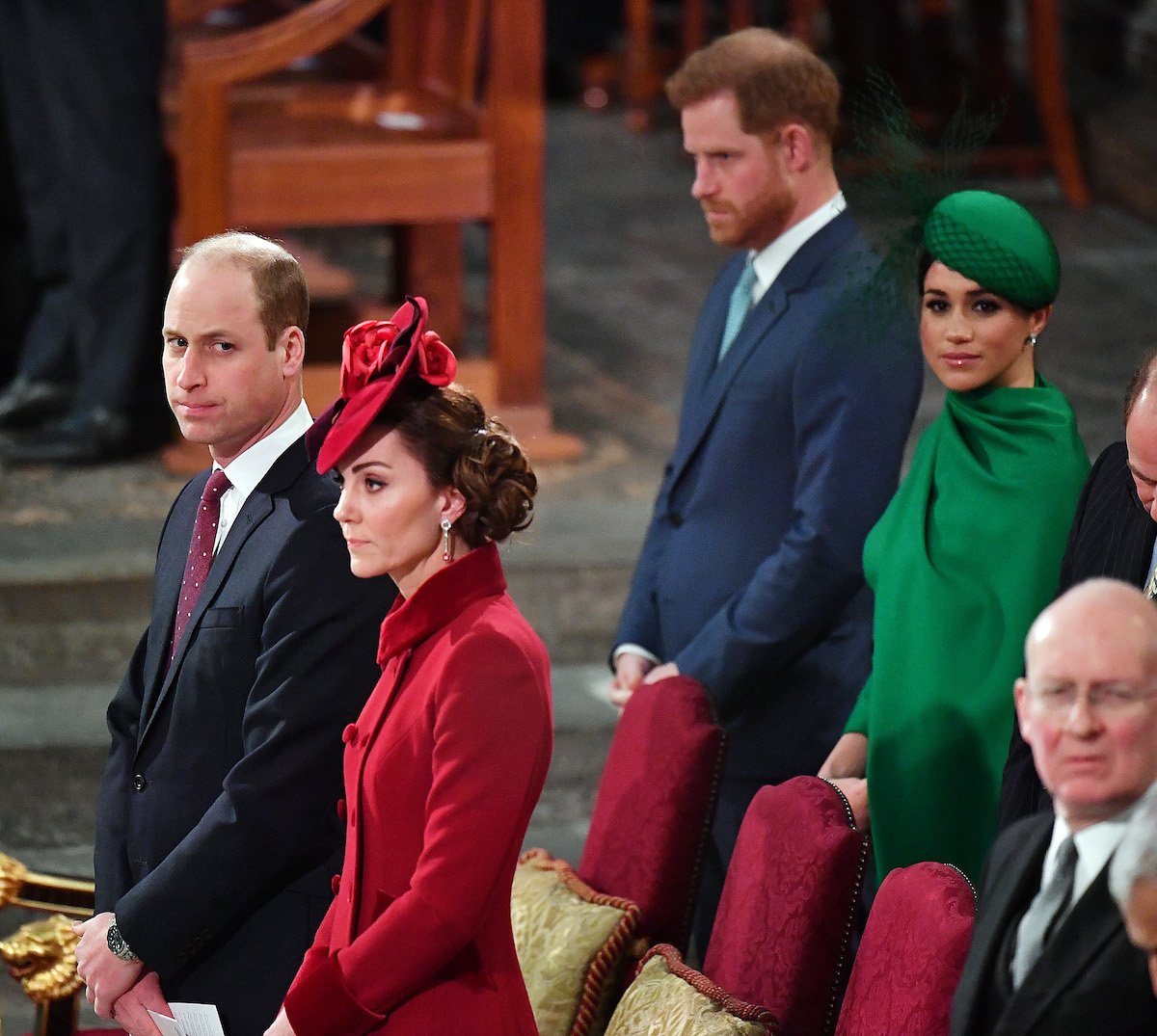 Expert says William's body language is similar to that of a funeral director while Harry appears 'haunted'
Gone are the days of William and Harry joking around at royal events. While James says, "There are still traces of their signature body language mirroring when they are together," which might suggest "deeper ties" still "bind them," their faces tell a different story. 
The 39 and 37-year old's faces have what James calls "expressions made of stone."
"William often adopts the pose and expressions of sadness you might expect of a funeral director," she said. As for Harry, he has a "haunted eye expression," and his "signals of agitation and anxiety speak volumes."
A closer look at their interaction during Princess Diana's statue unveiling
The last time William and Harry were together publicly happened in July 2021. Harry traveled to England from California for the unveiling of Diana's statue at Kensington Palace.
The brothers gathered in the Sunken Garden with family after releasing a joint statement prior to the unveiling. During the actual unveiling of the statue, which William and Harry did together, they had what James described to Express as a "moment of reconciliation."
She pointed to a particular instance right after they pulled the cloth off the statue when Harry shot a meaningful gaze toward William. "It was kind of 'This is our mother and remember how things used to be,'" she said. 
Meanwhile, Russell Myers, the Daily Mirror royal editor, described their interaction as "a little bit forced" on the Pod Save the Queen podcast. "So William, I think, he looked very, very deep in thought. He looked pensive. Again, just that's probably the emotion running."
"I mean, they're unveiling this project together and they know that everybody's going to be talking about it and I think the pressure of that did show at times," Myers added.
RELATED: Kate Middleton's Body Language 'Less Assured' After Prince William Engagement — Expert