Prince William Gave Kate Middleton a 'Weird' Gift That He Thought 'Sealed the Deal'
Kate Middleton dated Prince William for almost a decade before they tied the knot in 2011. However, their relationship hasn't always been a fairytale romance. The Duke of Cambridge recently shared that he tried to woo the duchess by purchasing her a unique gift during their courtship, but things did not go as planned.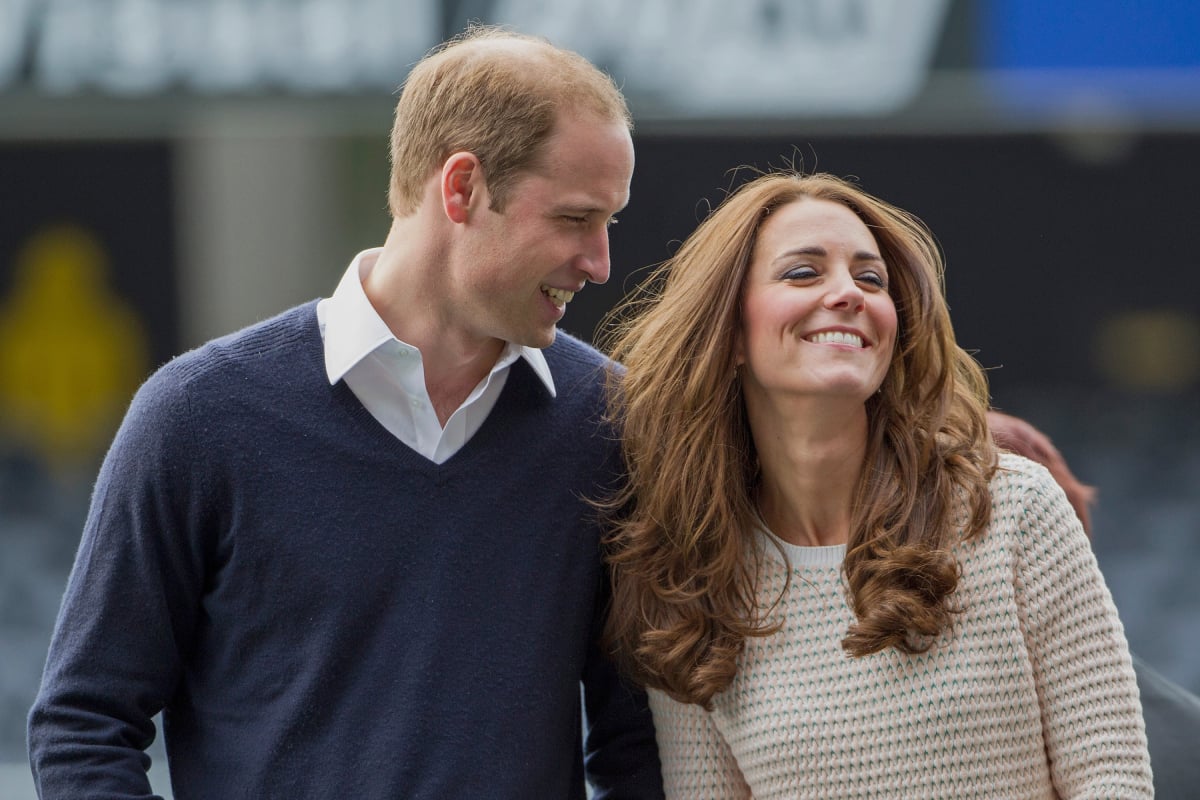 Prince William and Kate Middleton's romance began at University
William and Kate, Duchess of Cambridge, have been married for nine years, and they are now the parents of three children – Prince George, Princess Charlotte, and Prince Louis. Many royal fans remember when their romance began back in 2001 when they met at the University of St. Andrews.
As Hello! magazine reported, William and Kate became friends when they both lived at St. Salvator's residence Hall. Kate reportedly encouraged William to stick with his studies when he was struggling with adjusting to college life.
Kate was dating another St. Andrews student during her and William's first year of school. The sparks didn't fly until a fashion show in 2002 after she broke up with her boyfriend. He reportedly paid £200 for front row tickets to watch Kate at a charity fashion show.
When he saw her walk down the runway at the event wearing a bikini under a sheer dress, their friendship turned into a romance.
The Duke of Cambridge reveals the worst present he's ever given the duchess
Prince William recently appeared on That Peter Crouch Podcast. According to Express, William sat down with Crouch – a former pro soccer player – radio host Chris Stark, and journalist Tom Fordyce at Kensington Palace. The foursome enjoyed pints of beer at 11 in the morning while recording the podcast.
During the discussion, William revealed the worst gift he's ever given to his wife. The prince said that early on in his courtship with Kate he bought her a pair of binoculars. This tidbit caused the podcast hosts to bust out laughing while William tried to defend his odd choice of gift.
The future king joked that the gift must have been the one that "sealed the deal." But, he admitted that it "did not go well." William explained that Kate wasn't a bird watcher and had no hobbies that required binoculars. He admits he has no idea why he gave them to her.
Prince William's podcast appearance receives a positive review
After William's podcast appearance, Pod Save the Queen host Ann Gripper and Daily Mirror royal editor Russel Myers gave their review. They praised William's "relaxed manner" and how he spoke so candidly about the terrible present he gave Kate.
"He said he had bought her a pair of binoculars, bizarrely. Surely you have flunkeys to do this sort of stuff for you, so you don't need to make these awful mishaps?" said Myers.
Gripper responded that William probably did not have that luxury when he was at university. Both Myers and Gripper concluded that binoculars were a "totally weird" gift to give someone you are dating.
The reason Prince William appeared on That Peter Crouch Podcast was to discuss his "Heads Up: Football Unites for Mental Health" initiative. He said he wants to start the "largest ever conversation" about mental health.
The initiative was the subject of the recent BBC One documentary Football, Prince William, and Our Mental Health.