Prince William and Kate Middleton's 2007 Breakup Happened Because the Duchess 'Demanded More Commitment' Expert Claims
Prince William and Catherine, Duchess of Cambridge, are celebrating 10 years of marriage. Considering all that has occurred in the British royal family in the last decade, that is no easy feat. The royal couple has become the face of the royal family amid Prince Andrew's ousting, Megxit, and Prince Philip's death.
While the Cambridges have a lovely family life, including their royal duties, charity work, and their three children, Prince George, Princess Charlotte, and Prince Louis, it hasn't been smooth sailing for them.
In 2019, the pair dealt with allegations that Prince William was cheating on Kate with her close friend, Rose Hansbury. Their road to the altar was also a winding road. In fact, their 2007 breakup resulted from the duchess demanding more commitment from the future king.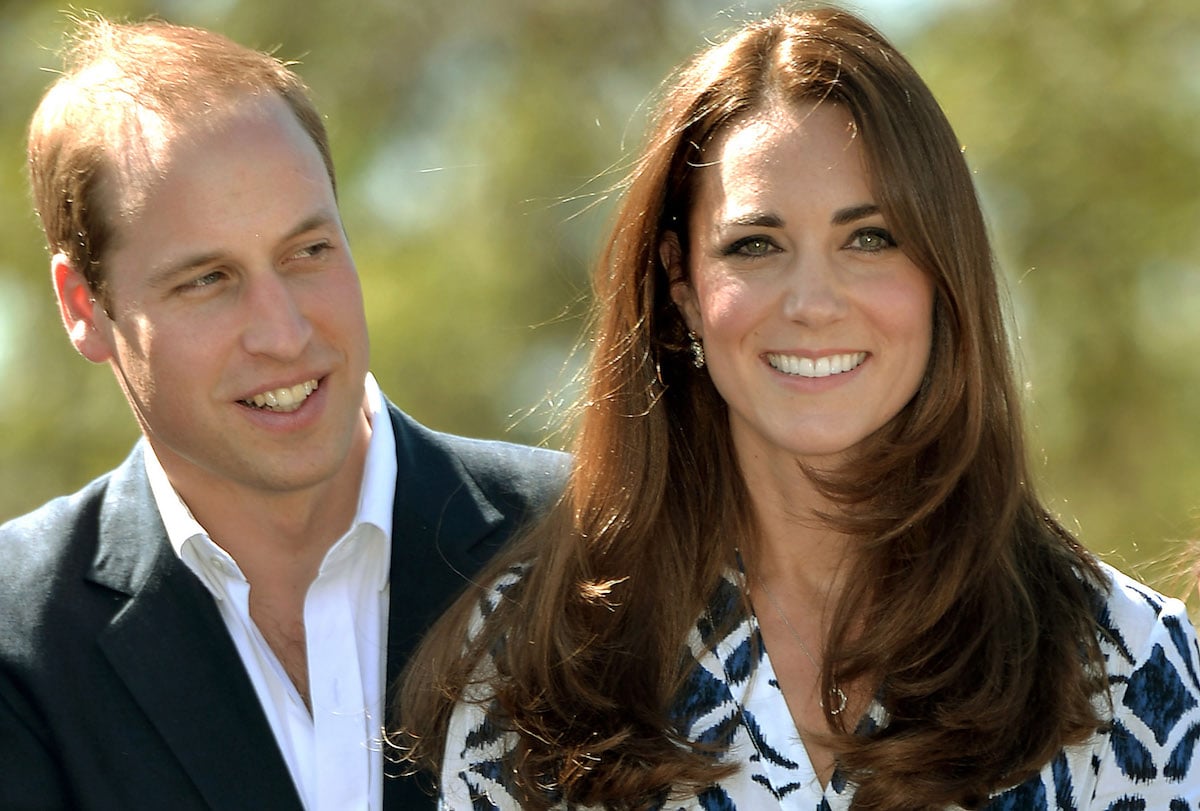 Prince William and Kate Middleton broke up multiple times before they got married
Prince William and Kate met as college students at St. Andrew's University. Though they were just friends at first, the pair officially became a couple in 2001. However, young love is often riddled with jealously, wandering eyes, and uncertainty. The Cambridges love story was not perfect, and before their 2011 wedding, they broke up multiple times.
The first breakup happened in 2003. The couple had been together for a couple of years by then. However, they mutually decided to take a break as they became uncertain about the level of their commitment to one another. That breakup was short-lived, and they quickly found their way back to each other.
Prince William and Kate's 2007 breakup was a lot more intense. By then, the press was intricately involved in their romance. A chain of events led to their public split. At the time, the prince was attending the Royal Military Academy in Sandhurst, England, while Kate was working as a fashion buyer in London. The long-distance, public pressure, and Prince William being publically photographed with other women at a club led to the split.
Kate Middleton was called 'Waity Katie' by the British press
Like their 2003 breakup, the couple's 2007 only last a few short months. However, by the time the pair rekindled the romance, the press and public were fed up with the back and forth. By this time, the pair were in their mid-to-late 20s, and Kate had been given the nickname "Waity Katie" in the tabloids.
At that point, even Kate's parents had begun to raise their eyebrows. "I know that it was the Christmas of 2009 when [Kate's mother] Carole was getting quite concerned," royal correspondent Katie Nicholl told Vanity Fair. "Kate was nearing 30, there was still no ring on her finger."
Kate Middleton 'demanded more commitment' from Prince William before their 2007 break up
The Cambridges 2007 breakup was very challenging for both of them. Prince William had bailed on spending the holidays with Kate and her family, and when her 25th birthday rolled around the following January, he fudged that too. This led to the duchess putting her foot down.
"I think Kate pushed him into a corner," Nicholl said. in the 2011 documentary, William and Kate Into the Future via Express. "I think she wanted some more commitment. William was hard at work at the military, very busy – he had exams, training. He was very involved with his military commitments. And I think at the same time it had become increasingly difficult for them to spend time together."
At the time, the prince chose his friendships over his relationship. "William would spend Monday to Friday at the barracks in Bovington, so his time was completely taken up with military commitments, and at the weekends, he ended up staying up with his friends, his new Army pals," Nicholl explained. "He didn't want to back to London every weekend."