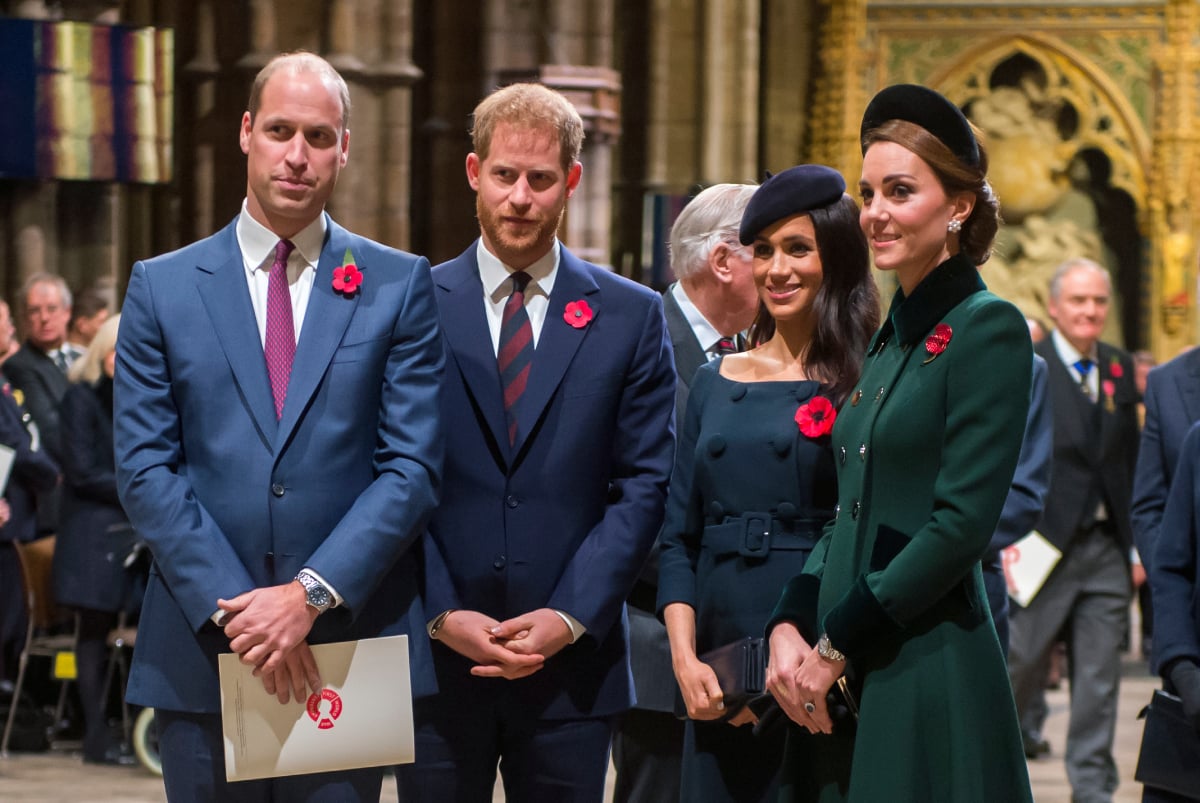 Prince William and Kate Middleton Have Very Different Views Than Prince Harry and Meghan Markle When It Comes to More Kids
Prince Harry and Meghan Markle have said they are done having children at two, but Prince William and Kate Middleton can't seem to stop talking about baby number four.
Prince William and Kate Middleton are the proud parents of three children — Prince George, Princess Charlotte, and Prince Louis. While Prince Harry and Meghan Markle are the parents of two — Archie Harrison and Lilibet Diana. 
Both royal couples have built their lives and families in their own way, with William and Kate being the future of the monarchy and Harry and Meghan moving to California to be financially independent from The Firm. And, they have very different views when it comes to more kids.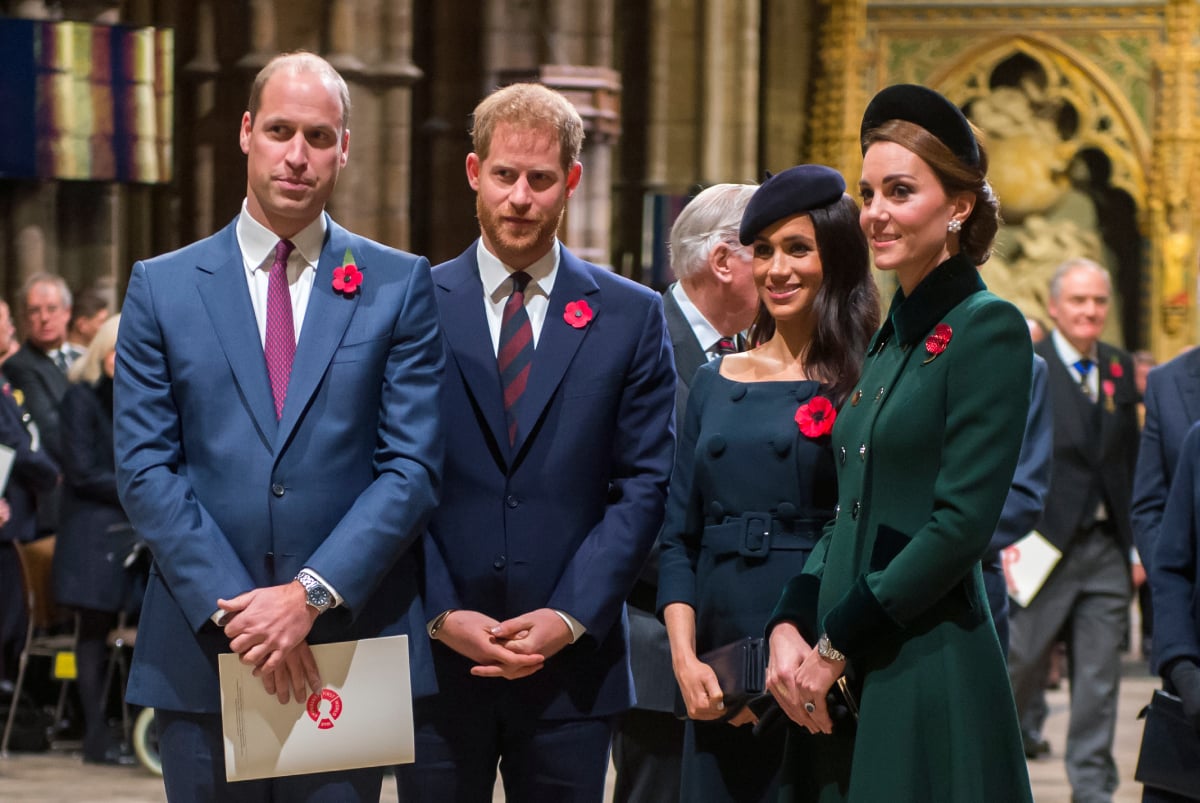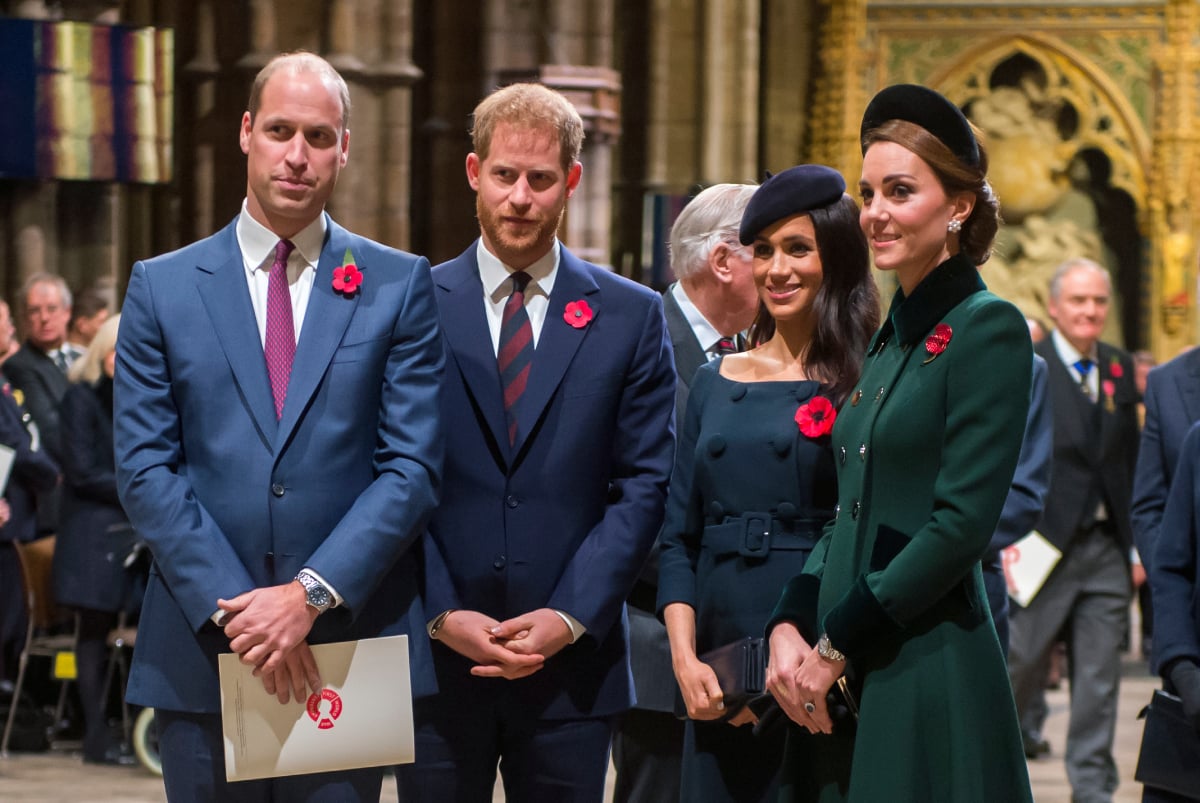 Prince Harry and Meghan Markle have completed their family
Harry made it clear years ago that he and Meghan aren't interested in having more than two children. The Duke of Sussex told Dr. Jane Goodall in a July 2019 interview for Vogue magazine that their concern for the environment meant that he and Meghan would be stopping at two kids.
"I've always had a connection and a love for nature. I view it differently now, without question. But I've always wanted to try and ensure that, even before having a child and hoping to have children…" Harry said, as Goodall replied with a laugh, "Not too many!" 
"Two, maximum!" Prince Harry promised. "But I've always thought: this place is borrowed. And, surely, being as intelligent as we all are, or as evolved as we all are supposed to be, we should be able to leave something better behind for the next generation."
Prince William and Kate Middleton are regularly asked about baby number four
William and Kate are extremely busy as the parents of three, as well as being senior working members of the royal family. The Duke and Duchess of Cambridge are always making public appearances, and they regularly get questions about a possible baby number four from both fans and the media.
From their responses, it appears that 40-year-old Kate might be thinking about a fourth and final baby. But 39-year-old William, on the other hand, seems to be content with being a father of three.
Earlier this year — during a visit to Clitheroe Community Hospital in Lancashire, England — Kate was chatting with healthcare workers as she cradled a fan's baby in her arms. William immediately noticed what was going on and told the staff members, "Don't give my wife any more ideas! No more!"
When Kate gave the little girl back to her parents, William quipped, "Don't take her with you."
During a solo visit to Denmark a few weeks later, Kate confessed that being around kids at the Copenhagen Children's Museum made her feel "very broody."
Do Prince William and Kate Middleton want another baby?
William and Kate have been dealing with questions about baby number four for years. Back in January 2020, Kate told a royal fan that it's very possible their family is complete because she doesn't think William is interested in having another child.
"I don't think William wants any more," she said at the time, joking, "I think William would be a little worried."
An insider told Us Weekly in late 2019 that Kate "would love to have one more child." However, William thought "three children is more than enough."
"Having four children was always part of Kate's plan," the source claimed, adding that "it took a while," but the couple eventually got "on the same page" about a fourth child.
"Kate's desires to have another child have inspired him, and at the end of the day, he loves and appreciates the secure family setting he never had growing up. Why not make it bigger?" the source concluded.
Royal fans will just have to wait and see how it plays out.