How Prince William and Kate Middleton Will Be Extending an Olive Branch to Prince Harry and Meghan Markle This Christmas
The feud between the Sussexes and the royal family has been well-documented and some are wondering if they will ever be able to put aside their issues and come together again. Around the holidays is a time when many people reach out and try to make amends. Well now, it's been said that Prince William and Kate Middleton will extend an olive branch to Prince Harry and Meghan Markle this Christmas.
Here's what the Duke and Duchess of Cambridge will reportedly be sending as a peace offering to the Duke and Duchess of Sussex.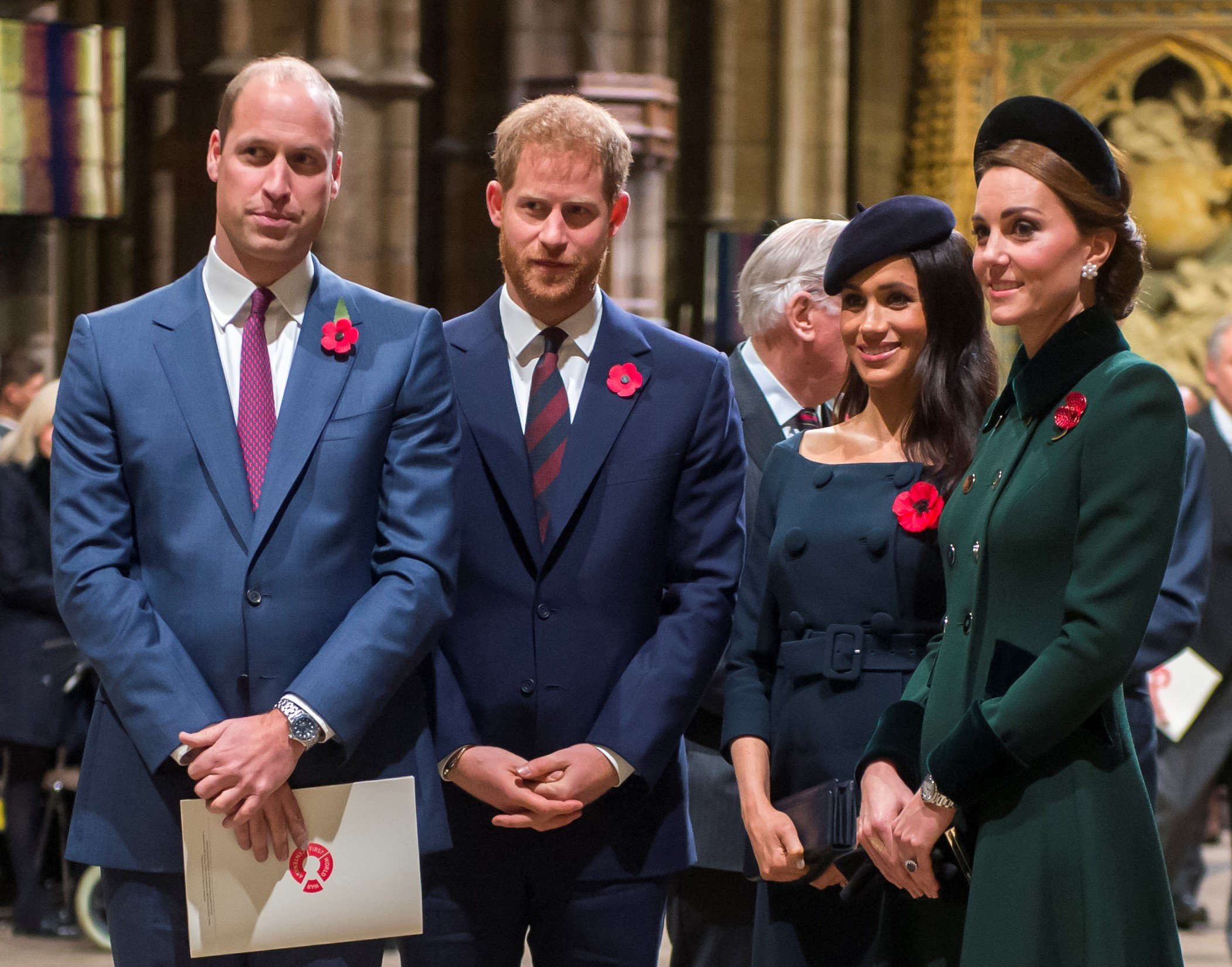 Prince Harry and Meghan won't be spending Christmas with the royal family
Given everything that has happened in 2021 with the royals and the Sussexes, it's a foregone conclusion that Meghan and Harry won't be traveling across the pond and instead will spend Christmas in California. A royal aide confirmed that the family would have known well in advance if the duke and duchess had wanted to spend Christmas at Sandringham. But as of now, it doesn't appear that everyone is ready to sit down and have dinner together.
"There's a lot that goes into the logistics and the planning of the family Christmas, so of course, staff knows that Harry and Meghan are not coming. If they were, they would have communicated it to their family by now," a member of the royal household told Page Six.
Royal expert Katie Nichol has shared that William and Kate will be with Queen Elizabeth II on Christmas Day.
"In the early years of being a family [the Duke and Duchess of Cambridge] did try to alternate Christmas, one year with the queen and the royal family and the next year with the Middletons. But Kate and William put duty before self … So there is a sacrifice on Kate's part because Christmas is a very big thing for the Middleton family, but they put the queen first and make sure they are there on Christmas Eve and Christmas Day at Sandringham," Nichol said (per Express).
She added: "It's probably a lot of fun for the Cambridge children that they get to celebrate Christmas twice — once with their great-grandmother and the royal family and then again with the Middletons at their Bucklebury home."
Prince William and Kate will be offering an olive branch to the Sussex family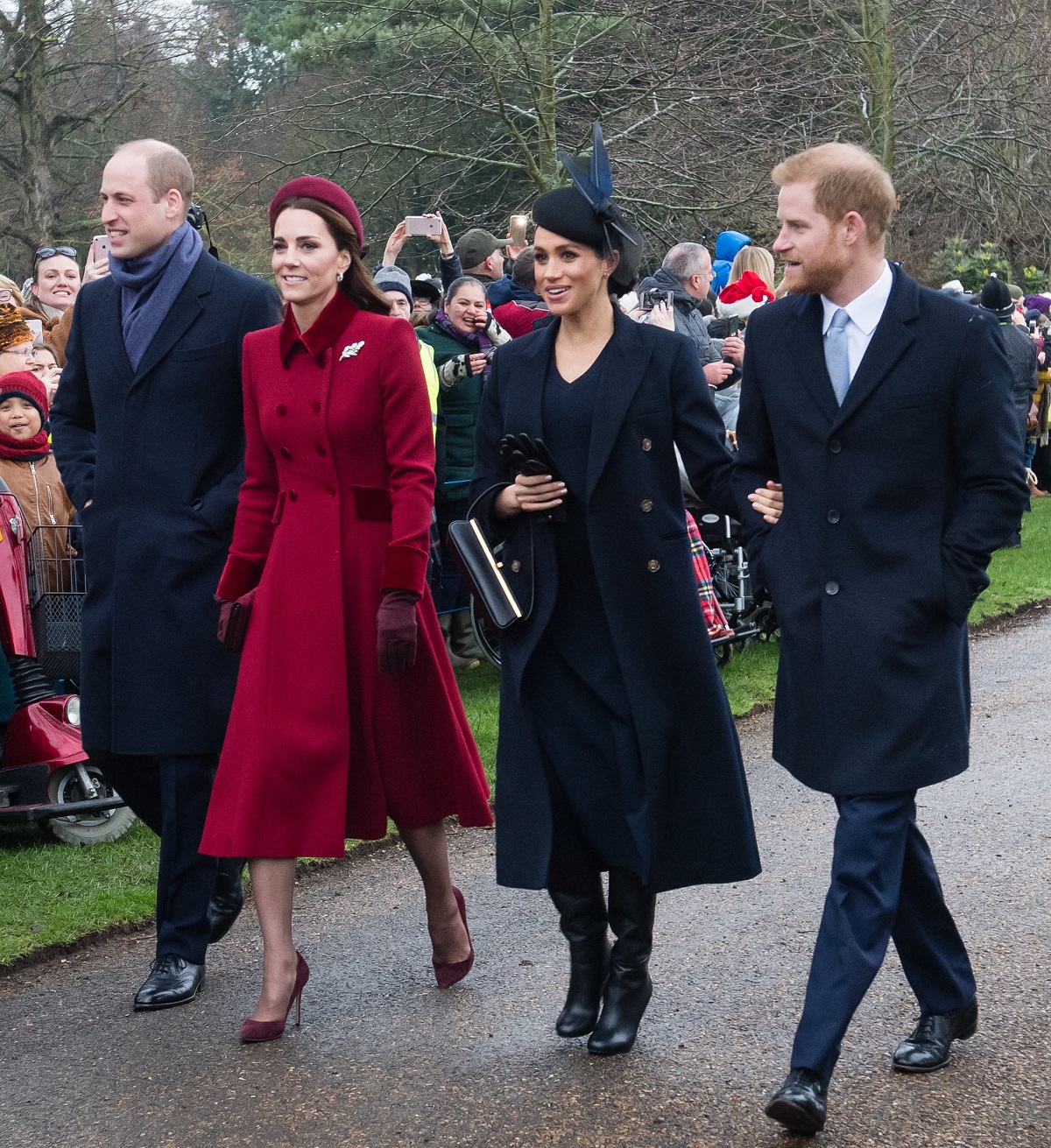 According to Nichol, even though they won't be together for the holiday William and Kate will be extending an olive branch of sorts by sending gifts to their nephew, Archie, as well as their niece, Lilibet, who they have yet to meet.
The royal author told OK! Magazine: "Yes, of course [they will send presents]. They give gifts to the whole family and that includes all of their nieces and nephews."
It's actually been a while since we saw the Cambridges and Sussexes together on Christmas. The last time was in 2018 when they were all smiles during the walk to St. Mary Magdalene church. In 2019, the Duke and Duchess of Sussex opted to spend the holiday with Meghan's mother and two weeks later, made the bombshell announcement that they were stepping back as senior royals.
Since completing their final royal duties in March 2020, Meghan has not been back to the U.K. and Harry has only been back twice for his grandfather Prince Philip's funeral and the unveiling of his mother Princess Diana's statue.
RELATED: How Prince Harry Injured Himself Just Hours Before Prince William and Kate Middleton's Royal Wedding