A Body Language Expert Had a Lot To Say About Prince William and Kate Middleton's Recent PDA
Over the past year, things have changed tremendously in the British royal family. Following Megxit, Prince William and Catherine, Duchess of Cambridge, have taken on a lot more responsibility, especially as Queen Elizabeth II and Prince Charles have been more isolated due to coronavirus (COVID-19) restrictions.
Becoming the new faces of the royal family has enabled the Cambridges to make some adjustments, including engaging in more PDA and less formality than British royal traditions typically allow.
In fact, a body language expert had a lot to say about the couple's recent PDA.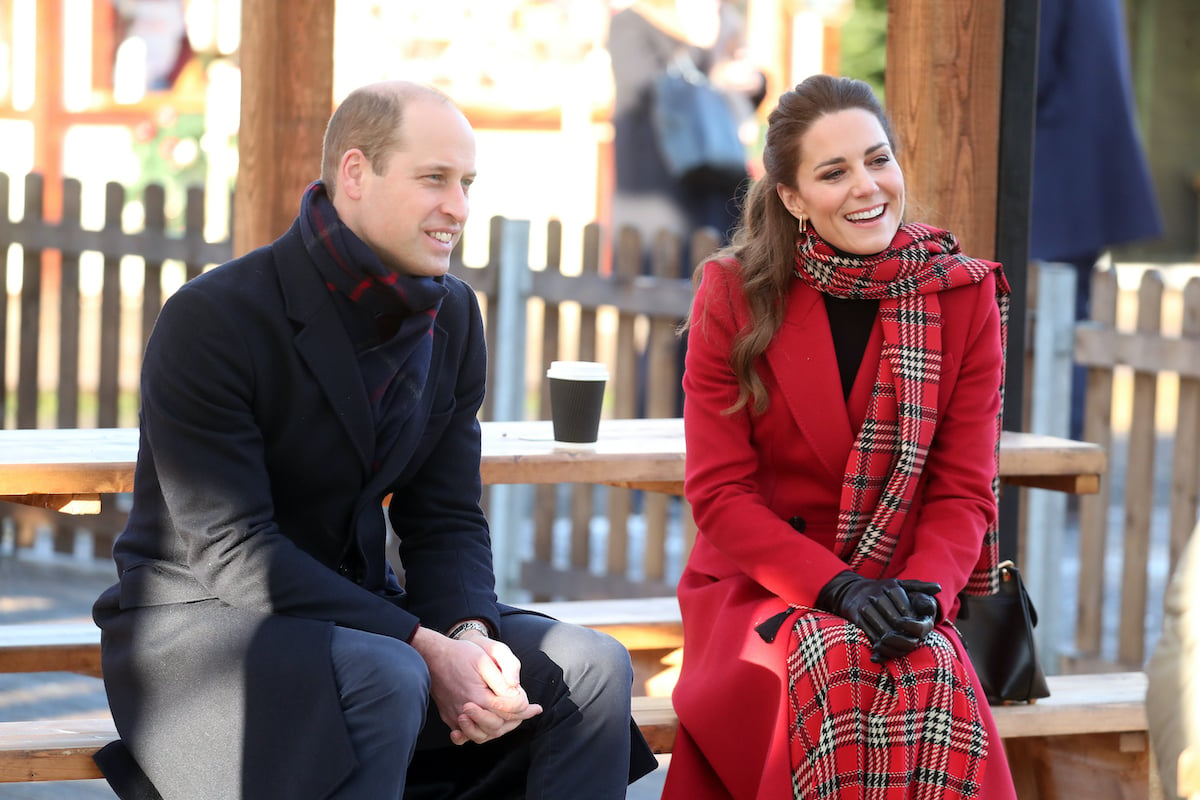 Prince William and Kate Middleton used to be super flirty with one another
Though they lean into more of the traditional aspects of the British royal family, the Cambridges weren't always so formal. When they were dating and before they took on so much responsibility in the royal family, they openly flirted with one another all of the time.
Back in 2006, Kate attended the prince's Royal Air Force graduation ceremony. In a clip from the documentary, Royal Wives, a lip reader revealed that the duchess spotted the prince in his uniform and said, "I love him in uniform; he's so, so sexy."
Also, some throwback photos from Prince William's 26th birthday recently resurfaced. The couple was snapped dancing at the Club Boujis tent at the Beaufort Polo Club. In the photos, Kate is twirling and laughing in her future husband's arms.
RELATED: Kate Middleton Has The 1 Thing Princess Diana Always Wanted
Related post url: 
Kate Middleton and Prince William are changing some of the royal rules about PDA
Though royal life did not work for them, one thing that Prince Harry and Meghan, Duchess of Sussex did succeed at was truly authentic in public/ They were often seen holding hands and embracing each other.
While the royal family has historically shied away from these types of displays, it looks like the Cambridges may be following in their in-laws' footsteps moving forward.
"Kate and William have been handed more new responsibilities than Charles," a source told Us Weekly. "The Duke and Duchess are planning to make subtle changes to the monarchy. They definitely won't abolish traditions or anything like that, but that they will become more relaxed. Like the dress code and showing affection in public. They'll continue being advocates for mental health, which in previous generations is a topic that was rarely discussed."
This is what a body language expert says about Prince William and Kate Middleton's recent PDA
From quick embraces and back rubs, the Cambridges have been engaging in much more PDA lately. The pair just recently completed a royal train tour of the U.K., and there were plenty of "gentle touches of affection" to be seen.
While the Cambridges are shifting royal traditions, body language expert Judi James says their recent PDA is still very much authentic and spontaneous.
"There has been a relaxing of the body language rituals of William and Kate recently," James told The Daily Mail. "And it does appear to date back from Megxit, after which the remaining top-tier royals suddenly put in an effort to appear actively cheerful and upbeat and, in the case of the Cambridges, much more openly affectionate during their public appearances. It has appeared to allow William and Kate to relax a little more in public and to show some very authentic-looking glimpses of their relationship, rather than forcing them to put on a fake performance for the cameras."