Prince William and Kate Middleton Are Trying Not to Be 'Overshadowed' by Meghan Markle and Prince Harry, According to a Royal Historian
Prince William, Duke of Cambridge and Catherine, Duchess of Cambridge are switching things up. A royal historian says the royals have adopted a new public relations strategy so as to not be "overshadowed" by Prince Harry, Duke of Sussex and Meghan, Duchess of Sussex. 
Kate Middleton and Prince William played it safe before Meghan Markle and Prince Harry's Oprah Winfrey interview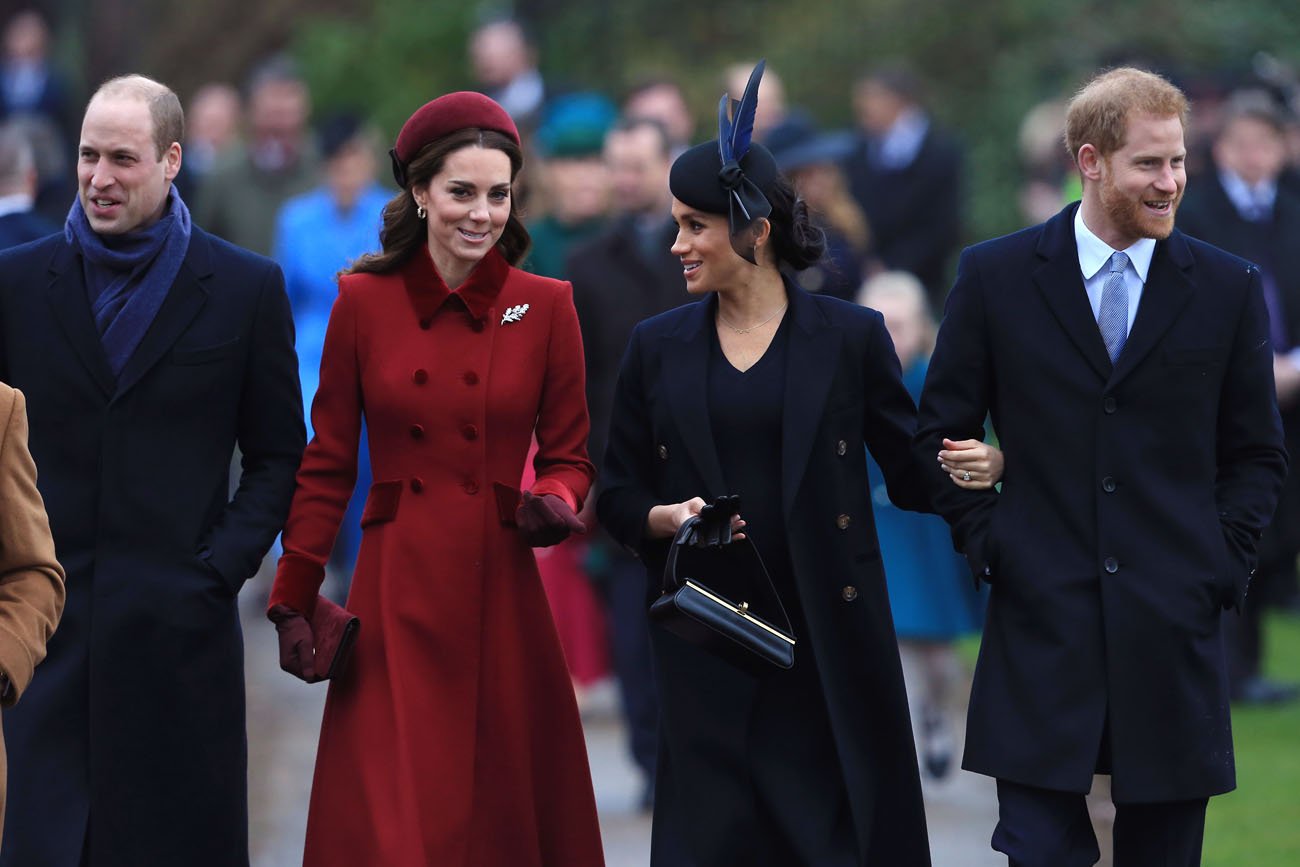 Harry and Meghan's Oprah interview aired on March 7, 2021, and it changed a lot for William and Catherine. It threatened to do serious damage to their public image as well as that of the royal family and "The Firm." 
The Duke and Duchess of Sussex claimed someone in the royal family — they wouldn't name names except to say it wasn't Queen Elizabeth II or Prince Philip, Duke of Edinburgh — made racist comments about their son Archie's skin color before his birth. 
Among other major bombshells in the Oprah interview, Meghan revealed Catherine had made her cry prior to her 2018 royal wedding to Harry. She clarified that it hadn't been the reverse, which had been widely reported at the time. 
Prior to the interview, William and Catherine played it safe with their public image. As celebrity brand management expert, Eric Schiffer, told Insider in June 2021, their public relations strategy had previously involved them taking "little risk." 
"They were manicured to the nth degree," he said, "and played their public persona with a Buckingham Palace excellence, out of the playbook that's been mastered for centuries."
Prince William and Kate Middleton are getting more personal in an effort not to be 'overshadowed' by Prince Harry and Meghan Markle, royal historian says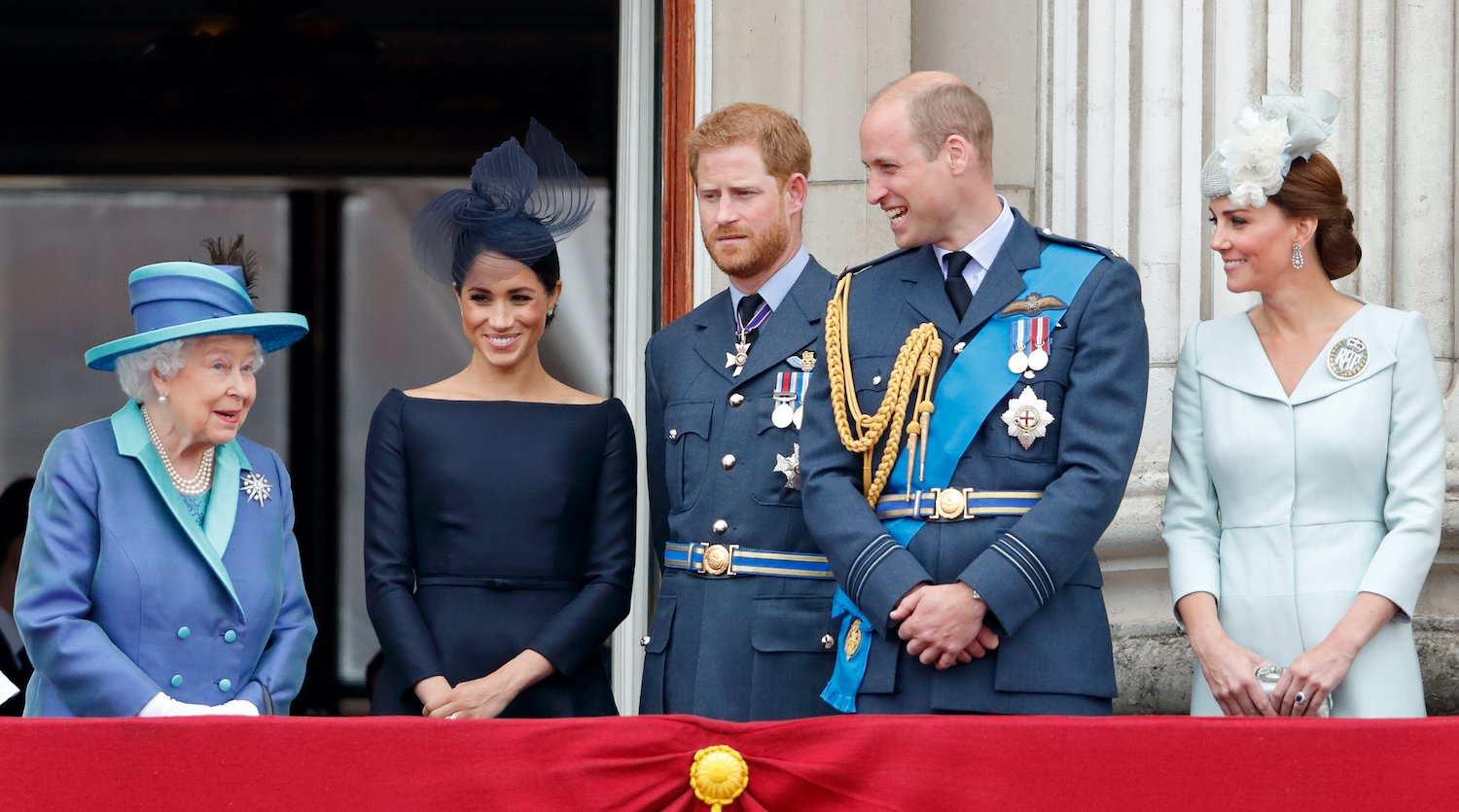 It's been more than a year since Meghan and Harry officially stepped back from their roles as senior "working" royals. The pair now resides in Montecito, California, where they purchased a multimillion dollar mansion.
Even so, William and Catherine are doing what they can not to be in their shadow. In the months since the Oprah interview the Duke and Duchess of Cambridge have taken a new (to them) approach when it comes to public image.
"It's very interesting to me that in the wake of the Oprah interview they have really adjusted their style," royal historian Clare McHugh told Insider. "They realized if they don't, they'll be overshadowed by this couple living in California, so they have to show themselves. 
She continued, saying, "They have to reveal who they are more, because that's the currency now. So they let the anniversary film out, and they have YouTube, and they make jokes. It's a new world."
William and Catherine released a video of them and their three children to mark their 10-year wedding anniversary in April 2021. They launched a YouTube channel a short time later and royal watchers and fans have noticed a decidedly more personal tone to their social media accounts. 
What's next for the royal couples?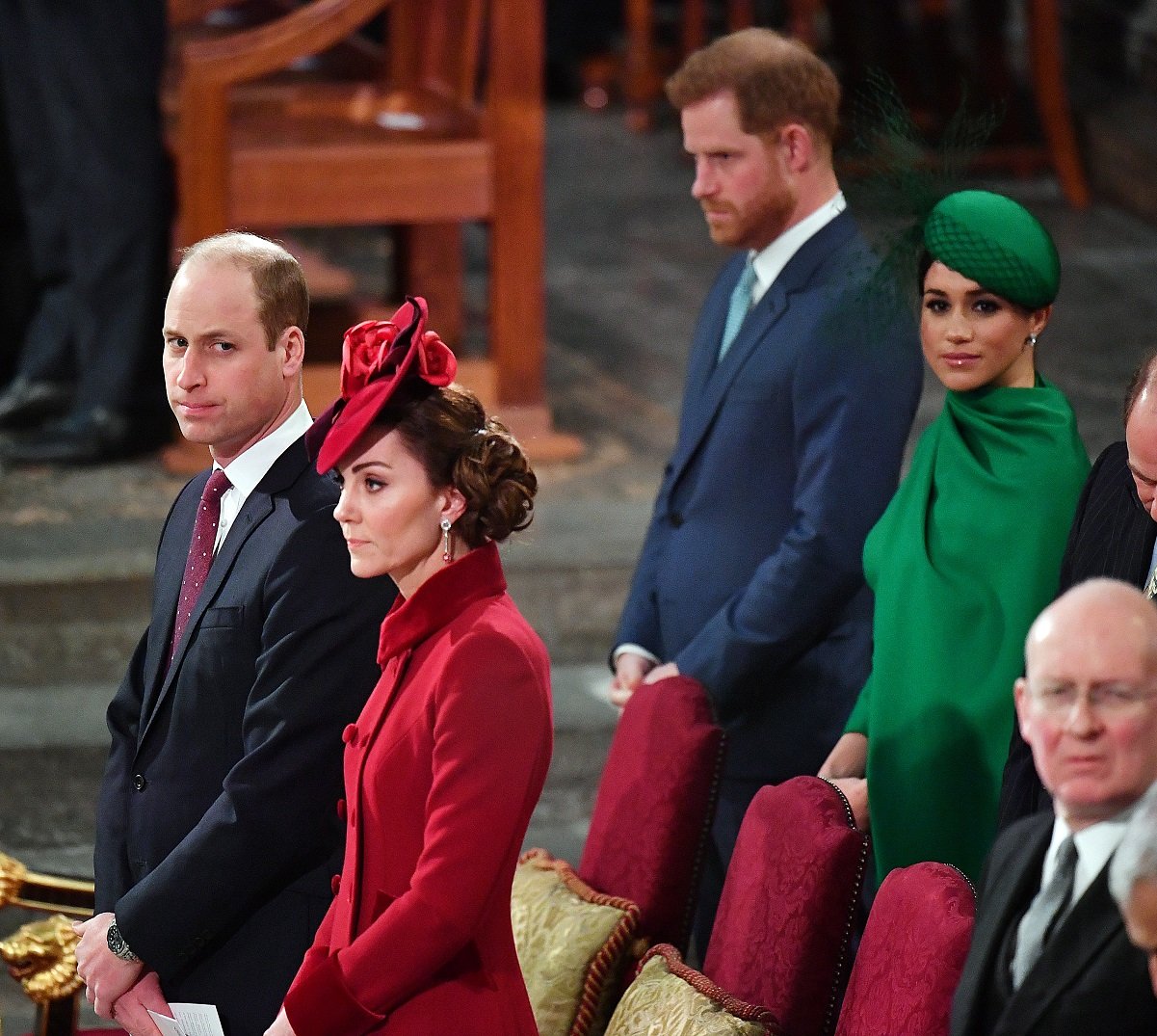 Next up on the agenda for the former Fab Four is Princess Diana's statue unveiling on July 1, 2021. William and Harry are set to say a few words at an unveiling ceremony on the day their late mother would've turned 60. Meanwhile, Meghan, who gave birth to daughter Lillibet "Lili" Diana on June 4, 2021, is reported to be skipping the event. In Lili's birth announcement, the couple stated they'd be on parental leave. 
As for Catherine and William, they're continuing with their royal duties, carrying out appearances on behalf of the queen. The Duke of Cambridge has a birthday coming up on June 21, 2021. In keeping with their latest public relations strategy, he and Catherine will likely mark the occasion with a family photo.