Prince William and Kate Middleton's Secret PDA Caught on Video Despite Massive Security Detail
When making official public appearances, Prince William and Kate Middleton focus on their jobs, not each other.
Prince William and Kate Middleton are a happily married couple, but they rarely show affection for each other in public. The Duke and Duchess of Cambridge stay focused on their job when making public appearances — which means no PDA. But during their recent royal tour of the Bahamas, the couple was caught on video holding hands.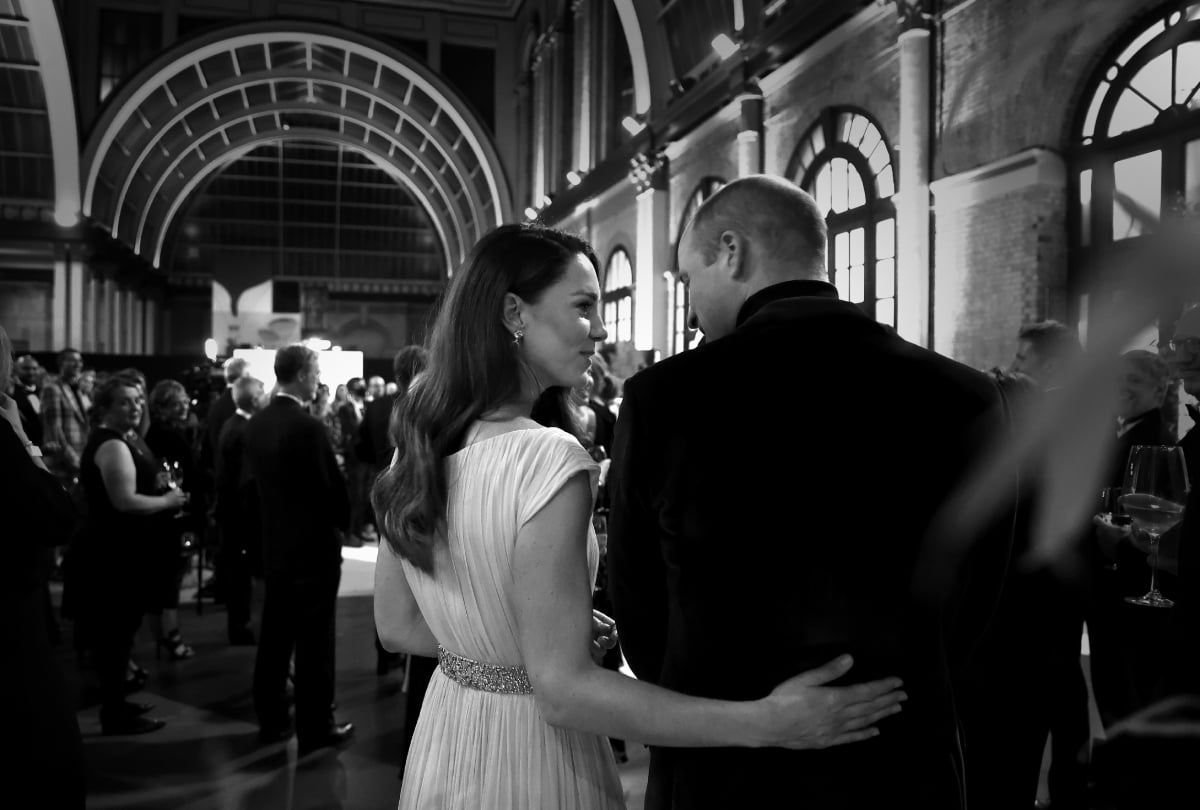 Traveling is part of Prince William and Kate Middleton's job as senior working royals
As the future king and queen consort, William and Kate are at the highest levels of the British monarchy. Being a royal is their job, and it keeps them extremely busy.
Every time the couple makes a public appearance or travels to another country, they are working as representatives of Queen Elizabeth. And according to royal etiquette expert Myka Meier, this is why royal fans don't usually see William and Kate sharing a kiss or holding hands.
"There is no actual etiquette or royal protocol that says the couple must refrain from PDA," Meier told People Magazine.
"The likely reasoning is more that while traveling on tour such as the India trip (in 2016), technically the couple are working representatives of the British Monarchy. The couple are likely to show very little PDA, if any, to remain professional during their designated roles abroad."
Prince William and Kate Middleton's secret PDA was caught on video in the Bahamas
William and Kate were recently in the Bahamas for a week-long royal tour of the Caribbean. And while they were in their hotel, a fan named Jimmy Rex captured the couple on video putting on a rare public display of affection.
The Duke and Duchess of Cambridge were walking through the hotel lobby surrounded by a massive security detail on their way to an event, and they were hand-in-hand with smiles on their faces.
Rex posted the video clip on TikTok and wrote, "This couple staying at my hotel in the Bahamas over the weekend had 35 security guards!"
In the clip, Kate is wearing a bright yellow £1,655 ($2,050) belted floral-print peplum dress by Alessandra Rich. The 80s-inspired ensemble featured a bow-detailed ruffled collar, puffed sleeves, and pleated peplum at the waist. The duchess accessorized with white leather Gianvito Rossi pumps, earrings, and a clutch purse.
The royal PDA video went viral
It's not often that royal fans get to see William and Kate's more casual, loving side. The rare clip immediately went viral, and the comment section was filled with messages of love and support for the duke and duchess.
"Lovely to see them holding hands," one fan wrote. "Aww they look so relaxed," added another. "If anyone was destined to be a queen, it was Kate," wrote a third.
Prince William and Kate are now back in the UK and preparing for the Queen's Jubilee celebrations.
Insiders say that their children — Prince George, Princess Charlotte, and Prince Louis — will have a "starring role" at the event as part of a "royal show of force."