Prince William Was Upset Prince Harry Decided To Keep Archie's Godparents a Secret, Book Explains
It's no secret that Prince Harry and Prince William's relationship is strained. Prince William was upset that Prince Harry kept Archie's godparents secret.
It's no secret that Prince Harry and Prince William haven't exactly been on the same page recently. However, as they reportedly continue to mend fences, new details surrounding their reported fallout are coming to light.
From funding issues to concerns about Meghan, Duchess of Sussex, it appears that the brothers have a long list of grievances toward one another. In fact, one historian claims that Prince William was not at all pleased with the way Prince Harry handled Archie Harrison's birth announcement or the fact that the little royal's godparents are shrouded in secrecy.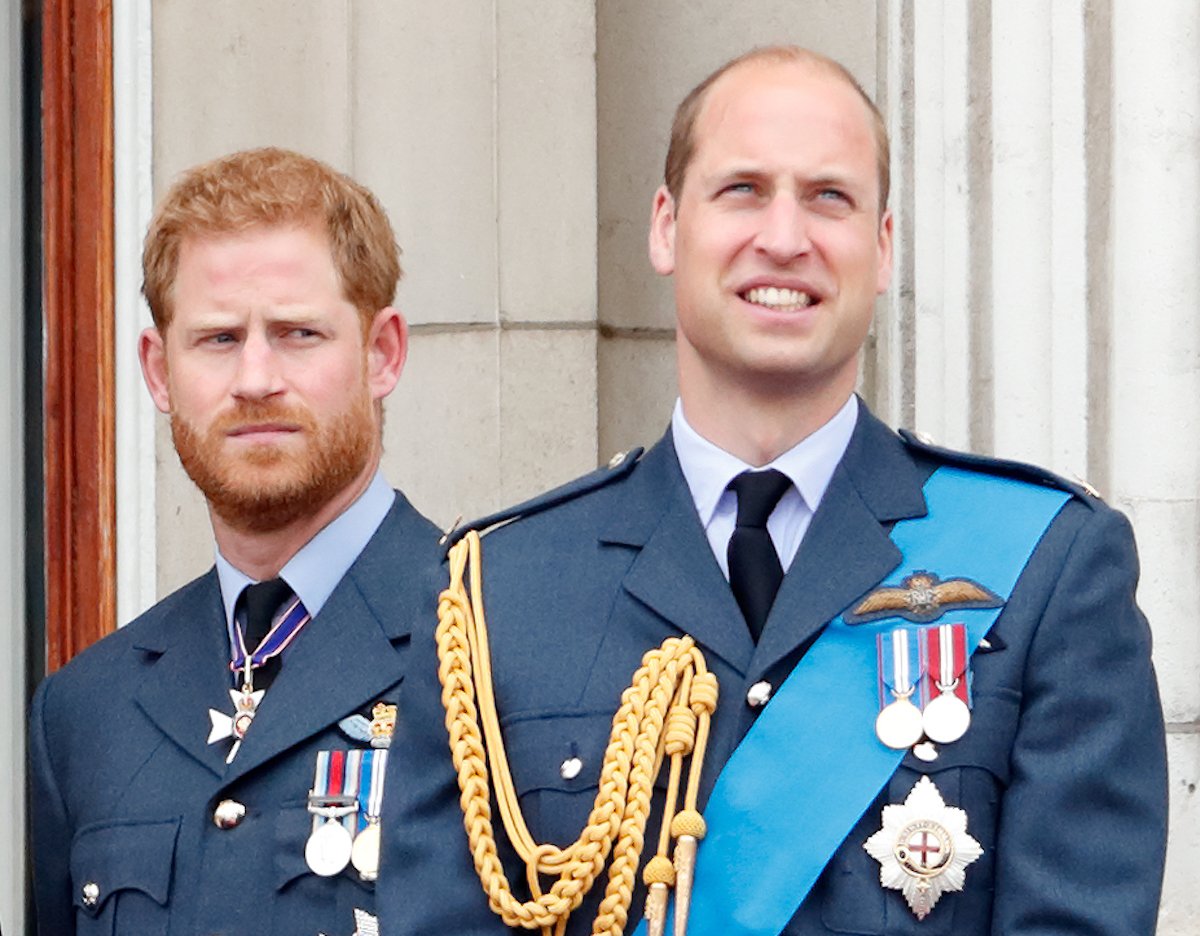 This is why Prince William and Prince Harry's rift reportedly began
Prince Harry and Prince William had been headed down different paths for years. As the Duke of Cambridge began to prepare more earnestly for his future role as Crowned King, the Duke of Sussex felt more directionless in the royal fold.
The younger prince thought this would change when he met Meghan. However, when Prince William questioned Meghan's motives and character, allegedly cautioning his younger brother to slow down their romance, Prince Harry took major offense and their relationship has reportedly never been the same.
Hopefully, the pair can continue working through any issues or misunderstandings that they may have.
There is still some tension between Prince Harry and Prince William
Though things between the brothers are reportedly much better today then they've been in the past several years, they aren't exactly back to best friend status just yet. An insider told Daily Mail, that the brothers are "speaking more than they did before. The distance between the two dukes has been a good thing for them. They are getting on better than they were several months ago."
However, the older prince has not been pleased with the Susssexes Netflix deal and their candor about voting and politics. In fact, Prince William reportedly didn't even attend Prince Harry's birthday Zoom video call on Sept. 15. A royal source told The Mirror,
William sent his birthday best wishes. There was some excuse made about why he wasn't there….It was a bit awkward that William and Kate weren't there. It was very pleasant. Harry told the family how much he missed them. Meghan baked a cake and Harry blew out candles. Archie made them laugh when he also blew them out.
Prince William was upset Prince Harry kept Archie's godparents secret, source says
It seems like the prince's apprehension about Meghan wasn't the only thing that he and Prince Harry did not see eye-to-eye about. The older prince was reportedly upset that the Duke of Sussex did not play by royal rules, even when it came to announcing Archie's godparents.
In his new book, Battle of Brothers, historian Robert Lacy writes via The Daily Mail,
There was the deception over the announcement of Archie's birth, which unlike every other royal birth of modern times took place in total secrecy: Buckingham Palace announced at 2pm on May 6, 2019, that Meghan had gone into labour that morning — when in fact, she had safely given birth to baby Archie eight hours earlier, at 5.26am. That was followed by a refusal to make public the names of the godparents. It is still expected by monarch, palace and just about anyone with a stake in the game that the world should be told who the new royal baby's 'sponsors' are. How can you judge the suitability of a sponsor who remains unknown? Yet the names of Archie's godparents are still a secret today
The Sunday Times has reported that Archie's godparents are Prince Harry's childhood nanny Tiggy Pettifer and his close friend, Mark Dyer, but the Sussexes have not confirmed this.