Prince William and Prince Harry 'Highly Unlikely' to Reunite — Even For Princess Diana
In the wake of Megxit, Prince William and Prince Harry's relationship is tense and fractured, and it's only getting worse. With such hostility between the two brothers, one royal expert claims they are "highly unlikely" to reunite. Even for an event that honors their late mother, Princess Diana.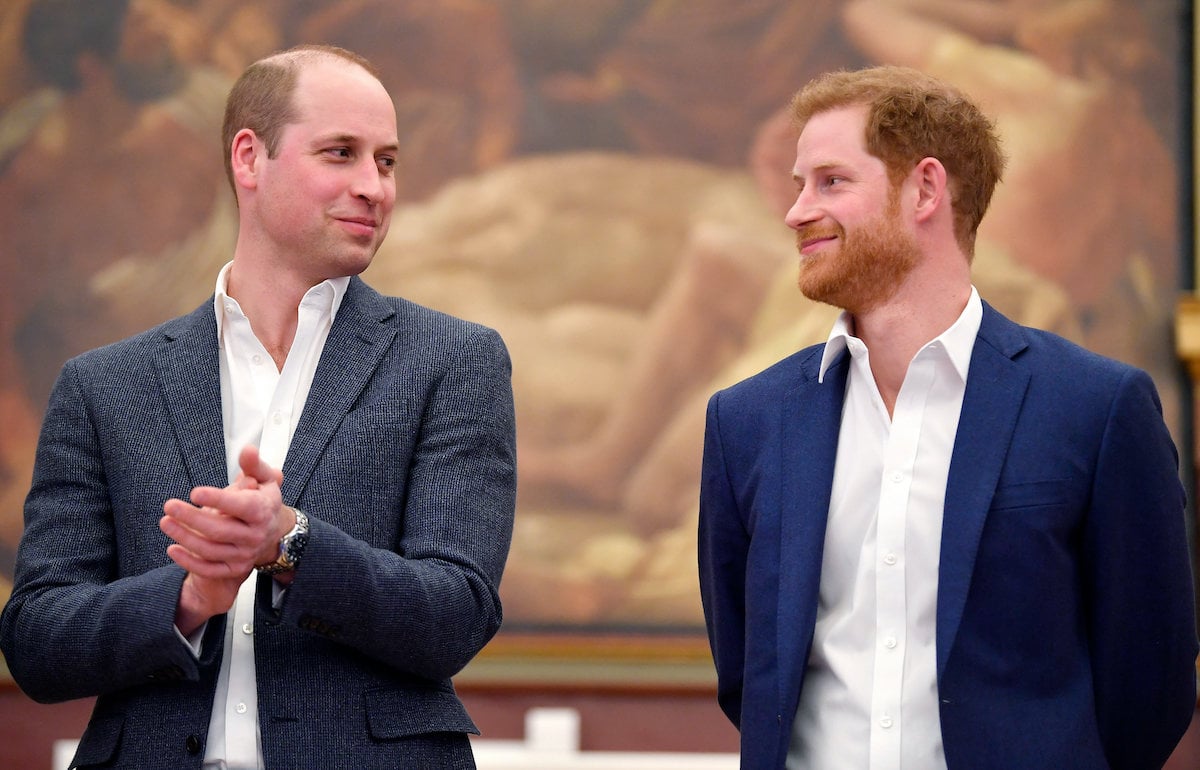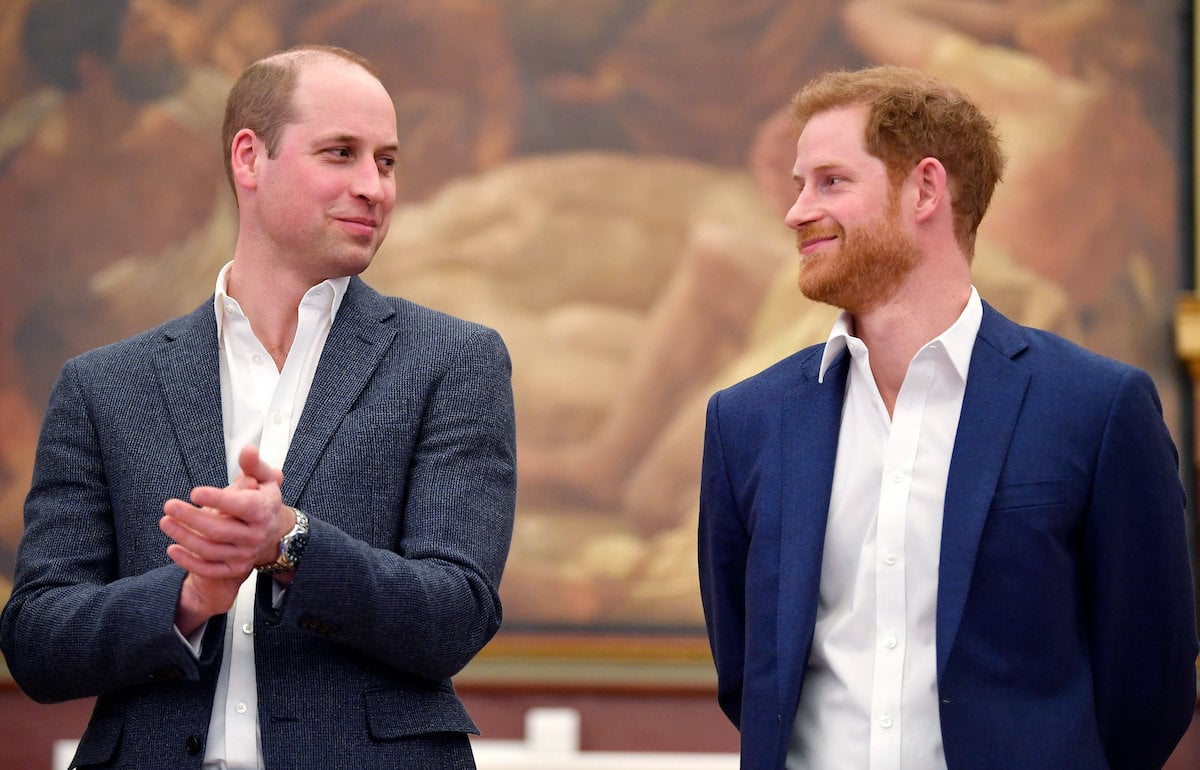 Prince William shows frustration when asked about Prince Harry and Meghan Markle's claims
When Harry and Meghan, Duchess of Sussex sat down with Oprah Winfrey for their bombshell interview, they made some shocking claims about the royal family. Harry and Meghan claimed there was racism among The Firm when the couple got pregnant with their son, Archie Harrison.
Not long after the interview aired, William faced questions about Harry's claims. The media also wanted to know if he had spoken to his brother. The Duke of Cambridge said at the time that he hadn't talked to Harry. He also told the press the royal family is "very much not" racist. According to Express, William's tone came across as "frustrated" while he answered questions.
The future king felt compelled to answer questions from the press
When the UK press tried to get answers from William, they shouted questions at him while he was on the way to an engagement at a school. Pod Save the Queen hosts Ann Gripper and Russell Myers say this is very unusual.
But William was so passionate about the subject he felt compelled to answer. Myers also pointed out that for William to respond the way he did was an "indication of how upset he has been."
"What is very, very interesting in this is that William has felt so passionate that he was moved to answer a question. Like you say, it's very, very rare for members of the pack to be shouting at the royals like they do notoriously to politicians outside Downing Street," Myers noted.
"But fair play to William, he took it on the chin, I mean I think you could tell the frustration in his voice at the time when he was saying 'No, I haven't spoken to him but I will do.' And then obviously he responded when being asked whether the Royal Family is a racist family, and he said 'no, we are very much not a racist family.'"
Prince William and Prince Harry are "on different paths"
When Harry and Meghan spoke to Oprah, the Duke of Sussex said he and William were "on different paths." However, Harry made it clear he still loves his brother and will always be there for him.
After the interview, CBS News' Gayle King reported that Harry and William did get the chance to talk. But, the conversation ended up being "unproductive."
It's highly unlikely the royal brothers will unite, even for their mother
Amid all of this tension, William and Harry were tentatively scheduled to appear together on July 1 for the unveiling of the Princess Diana statue in the Sunken Gardens at Kensington Palace.
The event will take place on what would have been her 60th birthday. But things are so bad between Harry and William right now, one royal expert claims they won't reunite anytime soon.
According to Express, media writer Sophie Elsworth said: "I can't see the two of them showing up to this. It's so hostile between all of them. Obviously, that tell-all with Oprah has just left more wounds in the Royal Family. So I think it's highly unlikely. If I was Meghan, I would be staying well away. I can't see the two of them attending this. I'd be shocked if they rolled in."
There's another reason that Prince William and Prince Harry won't reunite this summer
In addition to the tension between the brothers, there's another big reason that Harry and Meghan will not be in the UK this summer. Of course, there are still some travel restrictions due to the pandemic, and those are a concern. But, the biggest reason that Harry and Meghan will most likely be no-shows on July 1 is because they are expecting their second baby.
The Duke and Duchess of Sussex told Oprah that they were having a little girl, and she was due this summer. The timing of the pregnancy and birth will probably make it impossible for Meghan to travel. There has been a suggestion, though, that Harry and Meghan could attend the statue unveiling virtually.