5 of Prince William and Princess Charlotte's Sweetest Moments
A father of three, Prince William, Duke of Cambridge has been a dad since 2013. He and his wife, Catherine, Duchess of Cambridge aren't traditional when it comes to royal parents. Catherine and William are hands-on; they take their kids to school and aren't afraid to shower them with love.
The Duke and Duchess of Cambridge might have some strict parenting rules but they know how to have fun with their little ones too. Ahead, check out five times William and his daughter, Princess Charlotte of Cambridge, shared some seriously adorable moments together.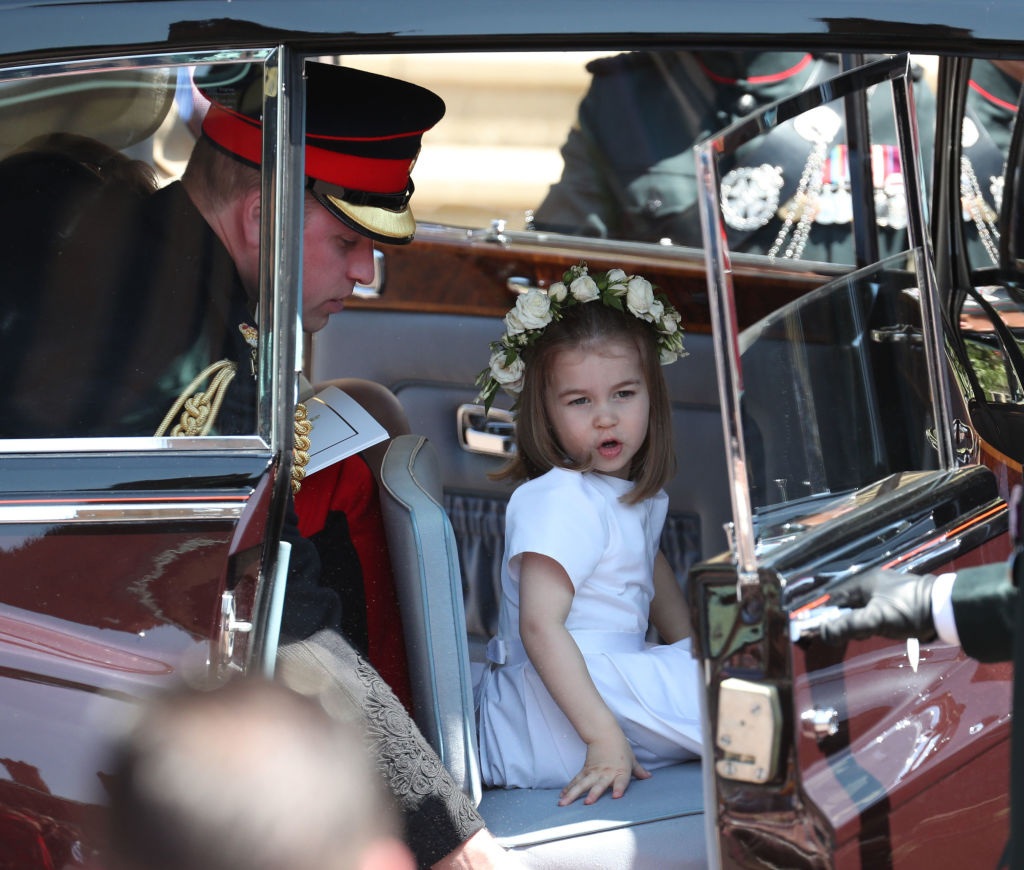 Prince William and Kate Middleton welcomed Princess Charlotte in 2015
The Duke and Duchess of Cambridge became parents to Charlotte on May 2, 2015. Catherine delivered the little girl at the Lindo Wing of London's St. Mary's Hospital. After following in royal tradition and standing on the steps of the Lindo Wing with their new baby, the couple took Charlotte home where she could get acquainted with her older brother, Prince George of Cambridge. 
When the new parents introduced Charlotte to the world, they couldn't help but stare at their newborn daughter. Below see William and Catherine both grinning at little baby Charlotte.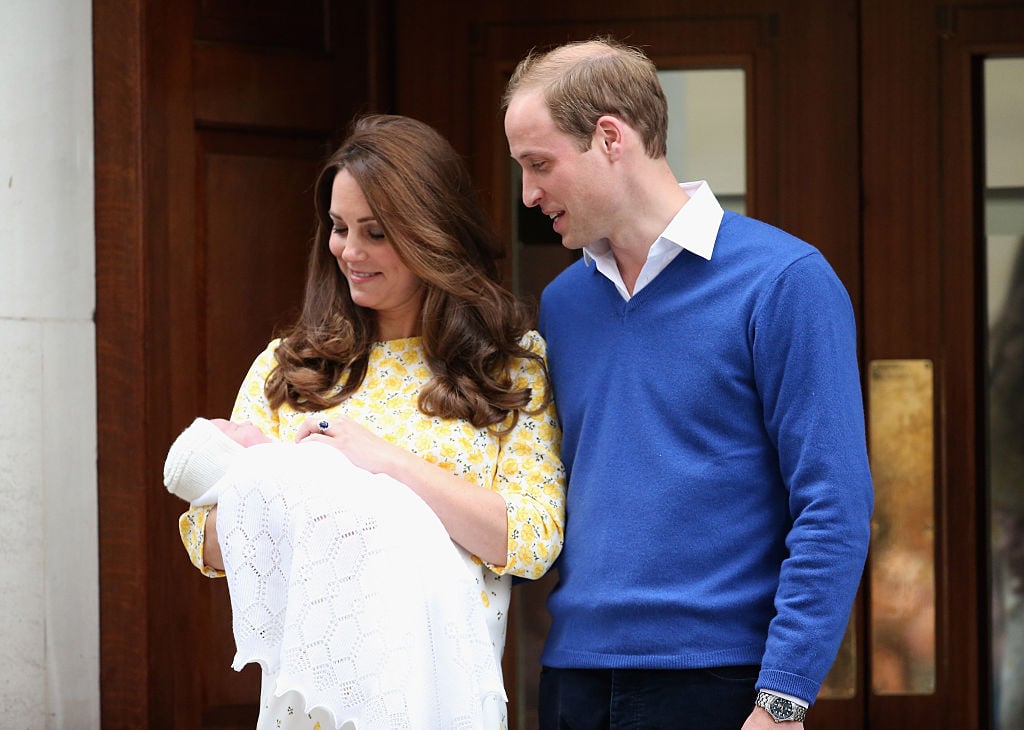 RELATED: Expert Says Kate Middleton's 'Modern' Parenting Style Is Proof the British Royal Family 'Does Evolve'
So sweet! 
Moments later, just as he did with George and later Prince Louis of Cambridge, William got Charlotte safely in the car for the drive home. 
Princess Charlotte and Prince William have fun together
Even though Charlotte and her brothers have to be on their best behavior at royal events, they do get time to just be kids. When William and Catherine visited Canada on an eight-day royal tour in 2016, they took Charlotte and George along. Together they went to a children's party complete with balloons.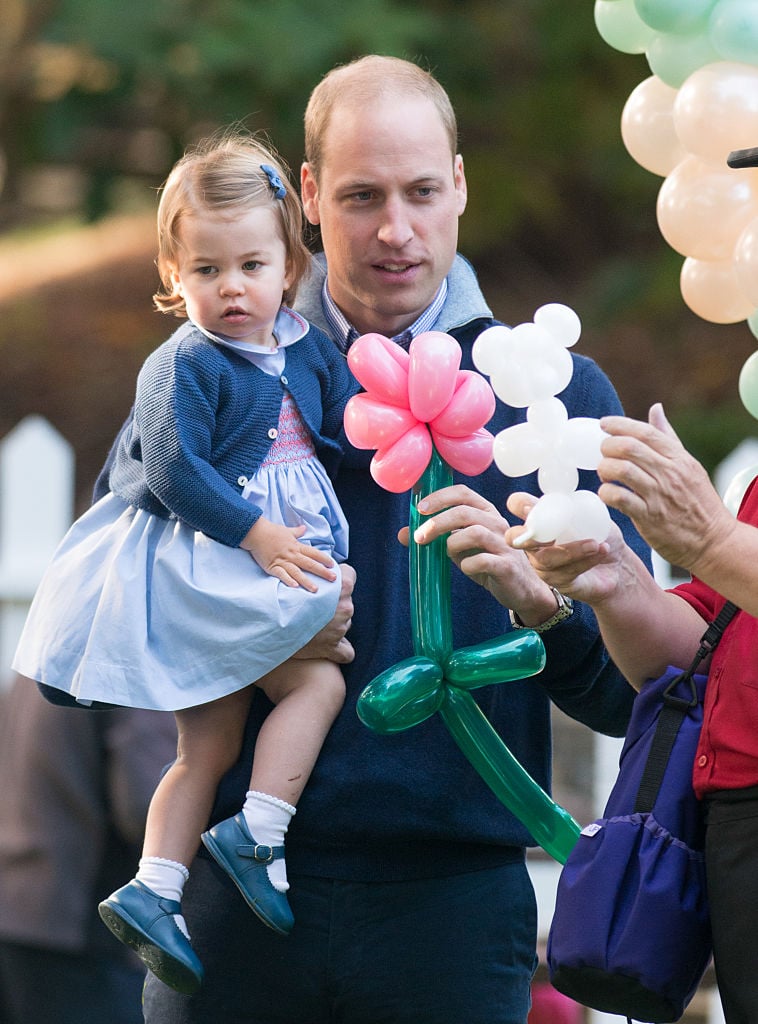 People got to see just how adorable William and Charlotte are together. The Duke of Cambridge couldn't help but smile as he handed Charlotte a balloon.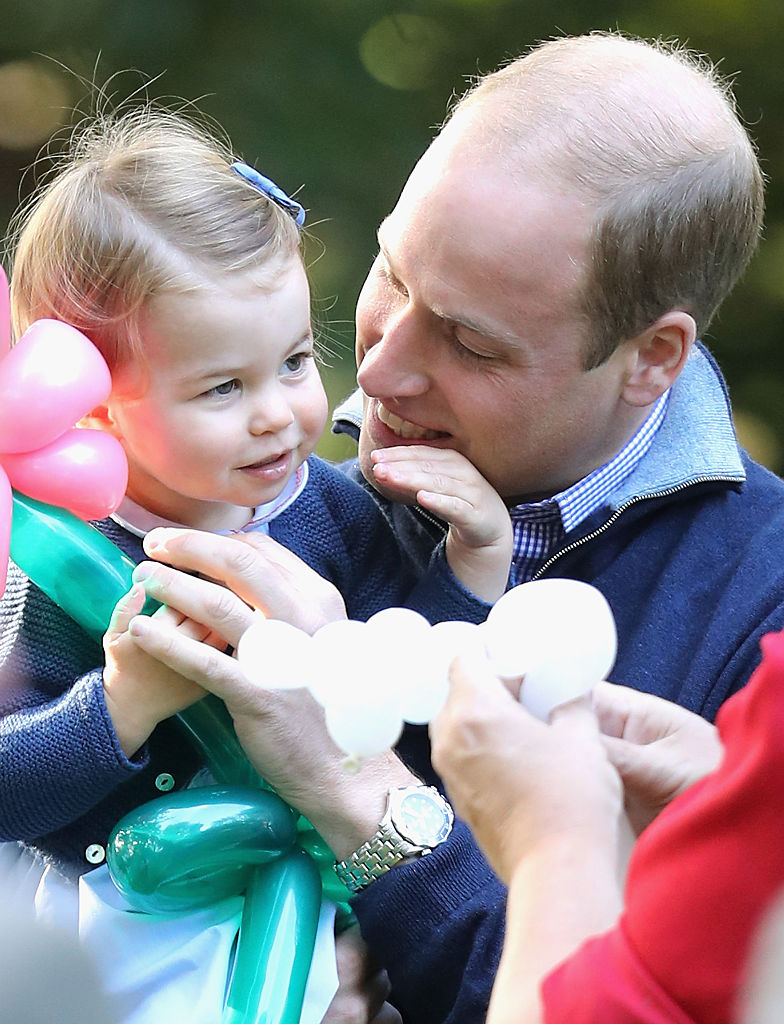 RELATED: Prince William: 2 Times He Handled Meltdowns With Prince George Like a Pro
How cute!
During a family ski trip to the French Alps in 2016, William and Catherine posed for photos with George and Charlotte all bundled up in coats and hats. The Duke of Cambridge held a happy Charlotte in his arms as they smiled for the camera.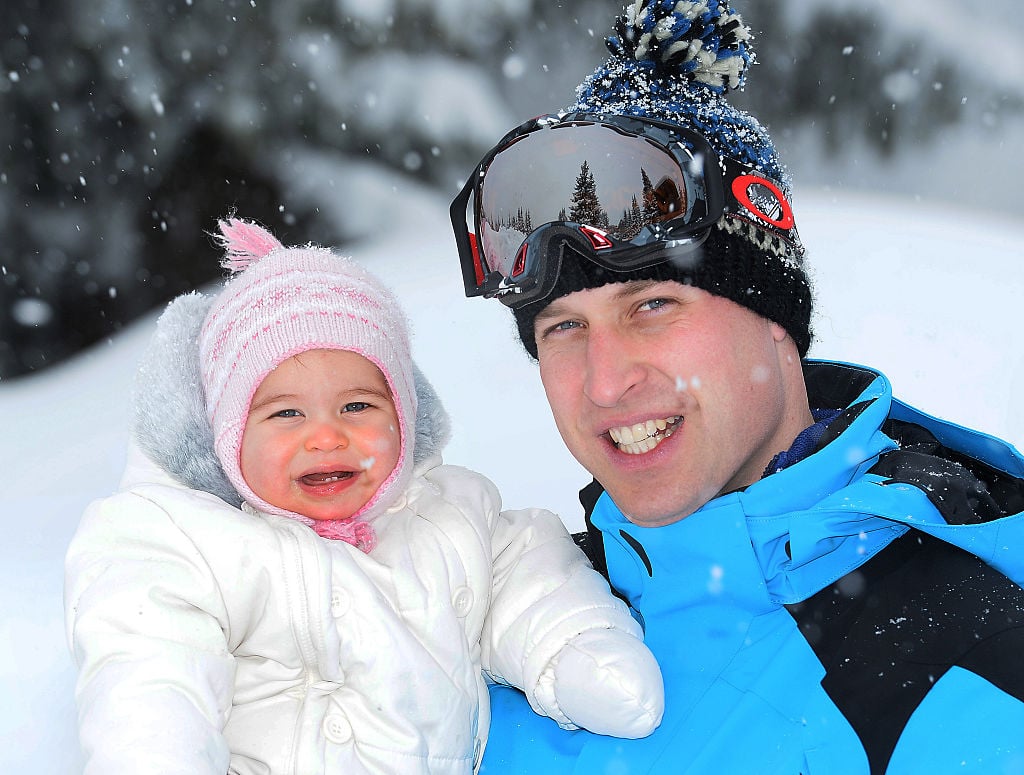 On another occasion, William and Charlotte shared a sweet moment when they boarded a plane back to England from Germany.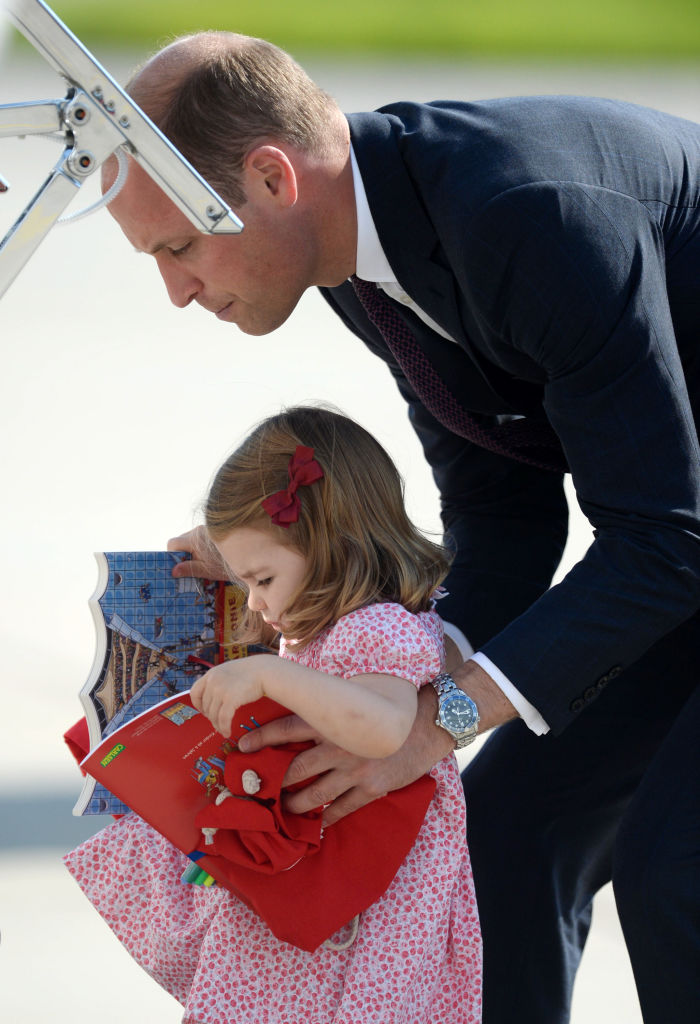 RELATED: Prince William: 5 Photos of Him Being a Regular Parent
Standing behind Charlotte as she climbed the steps, William guided her with his arms outstretched in case she needed help.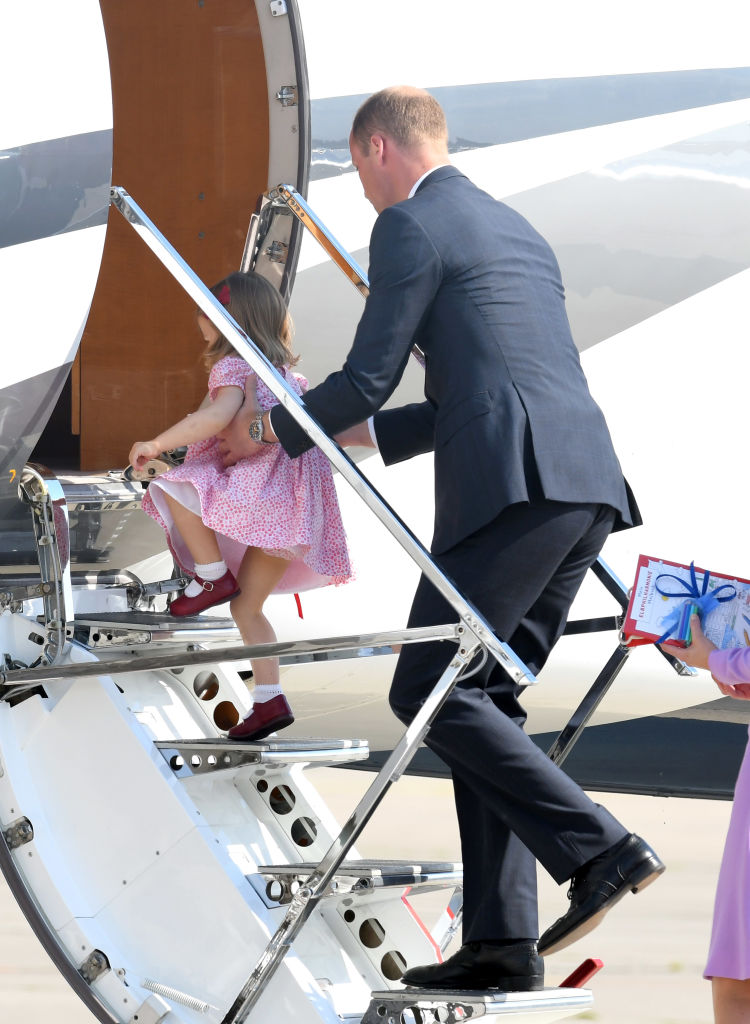 Princess Charlotte holds Prince William's hand
When the Duke and Duchess of Cambridge became parents for the third time in 2018 upon the arrival of Prince Louis of Cambridge, William took Charlotte and George to meet their new brother.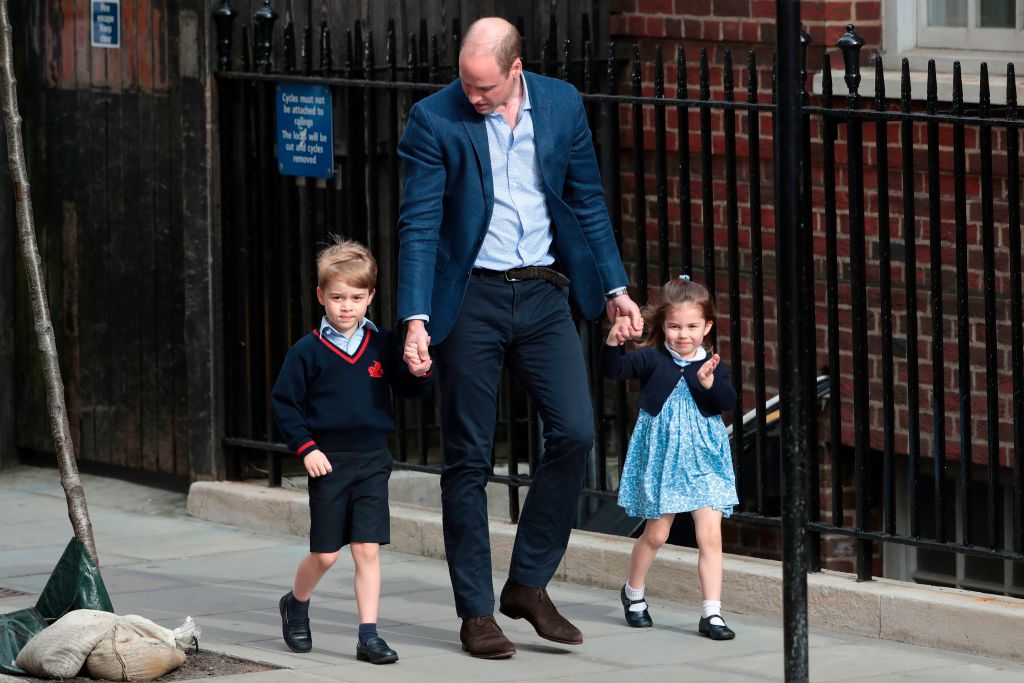 RELATED: Prince William Was 'Seriously Affected' by His Parents' Failed Marriage and Didn't Want to Repeat That With Kate Middleton, Experts Share
On their way inside the Lindo Wing, George wore his school uniform while Charlotte wore a blue dress. William held their hands while the three of them passed the media camped out outside anxiously waiting to catch a glimpse of Louis. An adorable wave from Charlotte made the moment that much sweeter. 
Let's hope we get to see more sweet moments between William and Charlotte (and the rest of the Cambridge family) soon!