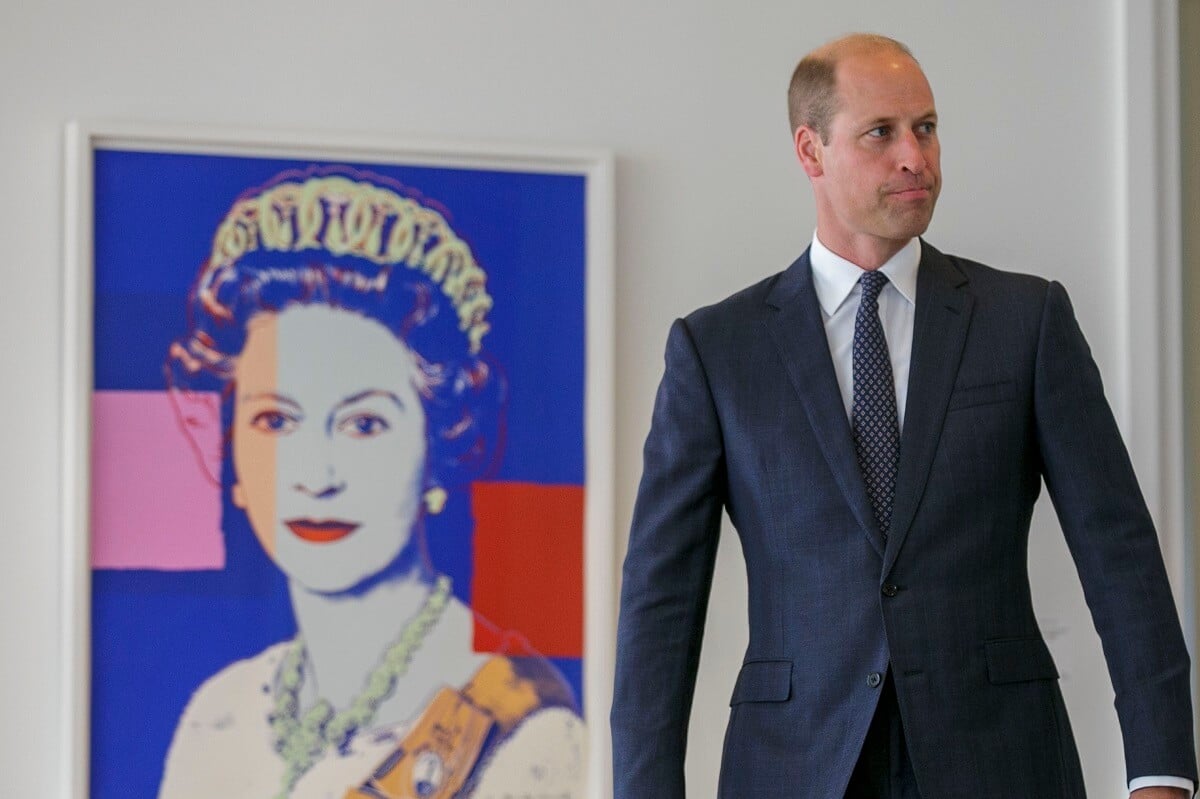 Prince William Showed He Was 'Nervous' During Solo Trip Without His 'Confident' Wife Kate Middleton, According to Body Language Expert
This is what a body language expert observed the Prince of Wales doing during his solo trip to New York that showed he was a bit "nervous" without his wife around.
Prince William traveled to New York City for a brief two-day visit to attend the Earthshot Prize Innovation Summit on Sept. 19 and unveil the 15 finalists up for the prize.
It was the first time the Prince of Wales visited the Big Apple in a decade. But on this trip, he was without the Princess of Wales (formerly known as Kate Middleton). Now, a body language expert is breaking down the visit and observed some signs William displayed showing that even a future king can still get a bit "nervous" doing certain engagements when his wife isn't by his side.
Expert says Prince William appeared less sure of himself during trip without Kate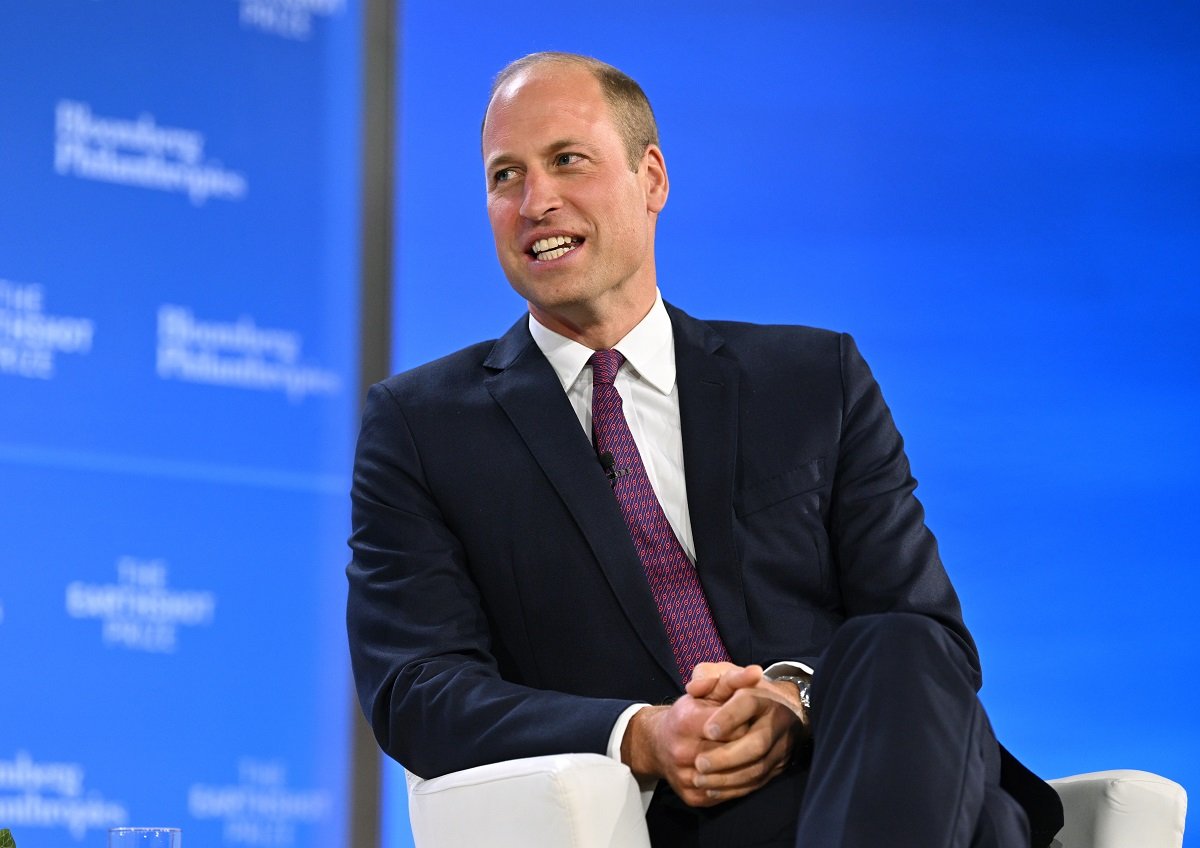 Darren Stanton is a body language and behavioral expert with a degree in psychology. He previously worked as a police officer and used his expertise to uncover the truth when interviewing hundreds of suspects. He later moved into media and TV as a consultant and has been dubbed the "Human Lie Detector." Stanton has also analyzed the body language of several members of the royal family over the years. Now he's discussing William's solo trip, claiming the Prince of Wales' demeanor is different when he's not with the princess.
Speaking on behalf of Betfair Bingo, Stanton said: "While Kate is naturally quite confident during both solo and joint engagements, William appears more sure of himself when in the company of his wife. While he still holds himself in a way that would be perceived as a confident manner to the public, gestures like placing his hands in his pockets and his smile not seeming as engaged would signal that he is feeling some manner of nerves during his solo trip. 
"Kate is William's rock and we often see him letting her take the lead during their joint engagements, with the royal happy to watch on proudly as she takes charge during interactions. Out solo, William takes a more reserved approach and isn't as animated as he can be when joined by Kate. The use of minimal gestures during his first outing in New York is similar to those made by the late queen when appearing publicly. He chooses to have more of an understated yet stoic presence."
William pleased the crowd by doing something that he's never 'nervous' about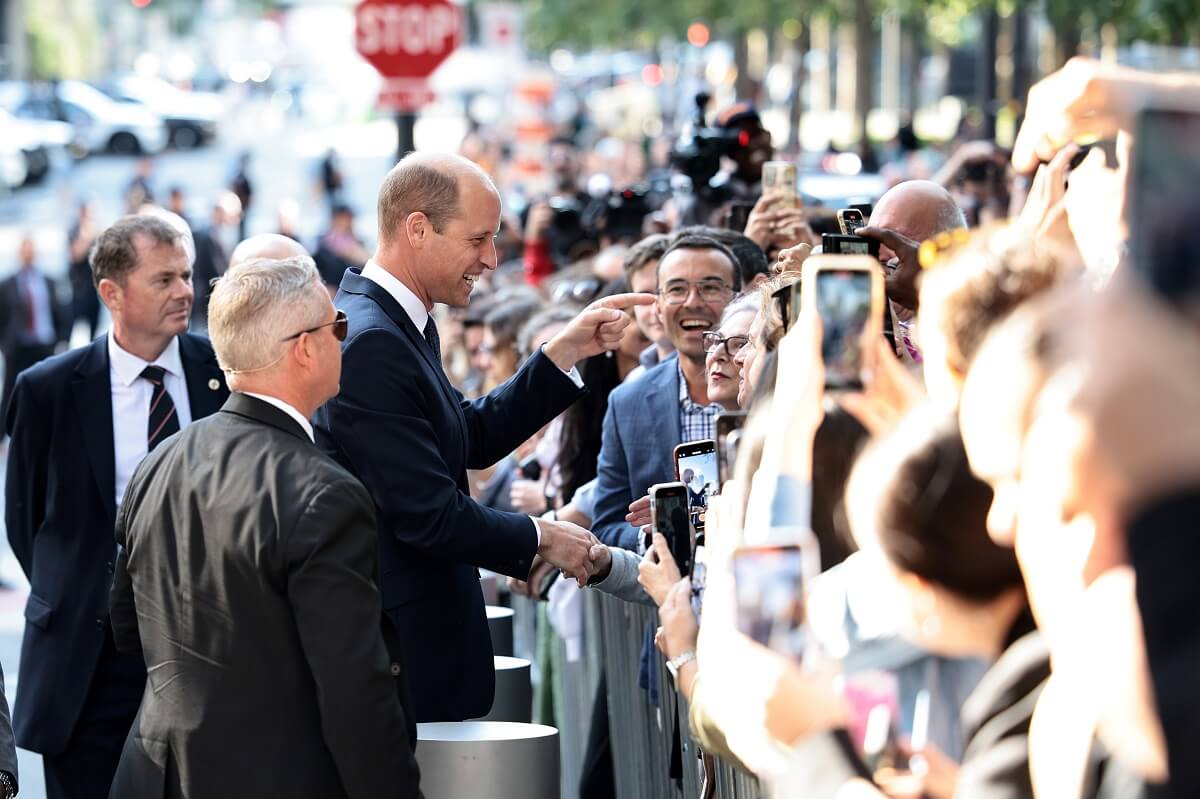 What Prince William always does though with such ease whether he's with or without his wife are walkabouts. Connecting with large crowds gathered to see him is something that comes naturally. And that showed when he stopped to greet, chat, and take selfies with the well-wishers who lined the streets to catch a glimpse of him outside a firehouse in Manhattan.
One person in the crowd named Alyssa spoke to Hello! about her encounter with the prince. She told the publication that she had tears in her eyes when the royal accepted her gift of New York license plates for him and Kate and "I Heart NY" t-shirts for Prince George, Princess Charlotte, and Prince Louis.
"I thanked him for coming to visit us and I gave him three 'I Love New York' t-shirts, one for each of the children," she said, adding that William was "very grateful" and "as kind and gracious as I had always imagined."
Showbiz Cheat Sheet acknowledges conditions and cultures can impact body language and is sensitive to all backgrounds.