Prince William Talks About His 'Own Grief' in Emotional Speech
Prince William and Kate Middleton's visit to Manchester, England, included an emotional speech from Prince William where he opened up about his 'own grief' and 'comfort in remembering.'
TL; DR: 
Prince William and Kate Middleton visited the U.K. city of Manchester on May 10, 2022.
They were there to honor the victims of the 2017 terrorist attack at Manchester Arena. 
During an emotional speech, Prince William mentioned his "own grief" and remembered those who have died.
Prince William has previously opened up about grieving his late mother, Princess Diana.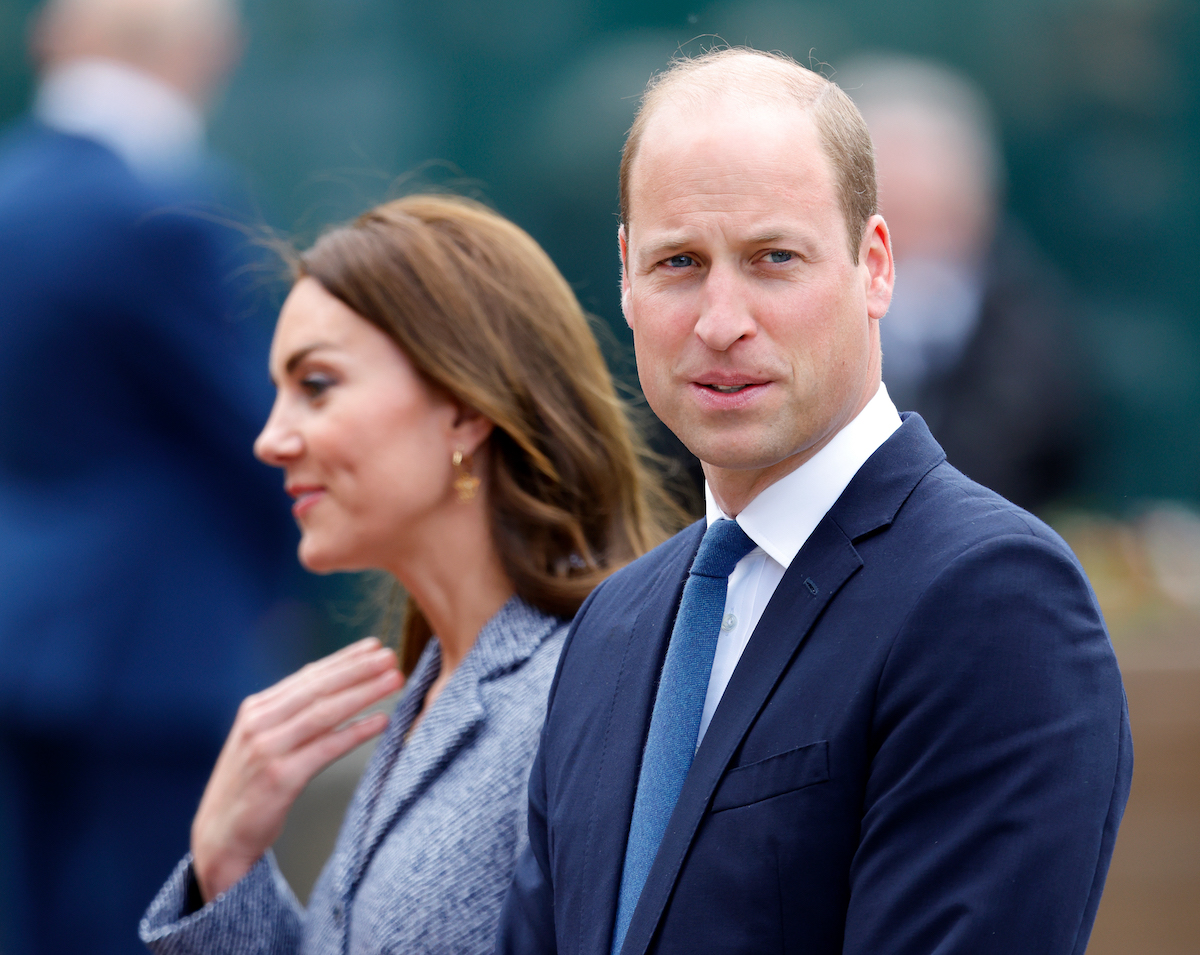 Prince William's Manchester visit alongside Kate Middleton included an emotional speech from the Duke of Cambridge. In it, the 39-year-old touched on his "own grief," referencing Princess Diana's death in 1997 when he was 15, and the "comfort in remembering." 
Prince William and Kate Middleton visited Manchester to honor victims of the Manchester Arena terrorist attack
William and the Duchess of Cambridge went to Manchester, England, to pay tribute to the victims of the Manchester Arena bombing that took place at a 2017 Ariana Grande concert. 22 people were killed and others wounded after a bomb was detonated shortly after Grande's final song. 
Kate and William visited a memorial dedicated to the victims called the Glade of Light. The Duchess of Cambridge laid a bouquet of flowers in honor of the victims. In addition to William's speech, the pair also attended a private reception at Manchester Cathedral. There they met with some of the victims' families as well as emergency service workers who were there at the scene. 
Additionally, Kate wore honeycomb earrings which, per People, were a nod to the community. 
Prince William's Manchester speech included a comment about his 'own grief'
During Kate and William's Manchester visit the Duke of Cambridge made an emotional speech.  Addressing guests, the father of three looked back on visiting Manchester in the wake of the terrorist attack.
"I remember only too well the shock and grief on the faces of those I met when I visited Manchester in the days following the atrocity," William said. "And the rawness of emotion at the Commemoration Service, held at your Cathedral just here, a year later. Five years on I know that the pain and the trauma felt by many, has not gone away."
He continued, saying he too is someone who "lives with his own grief." 
"As someone who lives with his own grief, I also know that what often matters most to the bereaved is that those we have lost are not forgotten," he said. "There is comfort in remembering. In acknowledging that, while taken horribly soon, they lived. They changed our lives. They were loved and they are loved."
"It is why memorials such as the Glade of Light are so important," he added before noting it was why he and Kate "so wanted to be amongst you today."
Prince William previously talked about what he did after Princess Diana's death: 'You try to understand what happened'
Years before William's Manchester visit and his emotional speech, the Duke of Cambridge opened up about losing his mother. In the 2017 HBO documentary Diana, Our Mother: Her Life and Legacy, he and Prince Harry reflected on their haunting final phone with Diana and the aftermath of her death.
"Slowly, you try to rebuild your life, you try to understand what happened. I kept myself busy, as well, to allow you to get yourself through that initial shock phase. We're talking maybe as much as five to seven years afterward," William said. "You know, there was times when you look to someone or something for strength and I very much felt she was there for me."
In 2021, the Duke of Sussex and William unveiled a statue of Diana at Kensington Palace. More recently, in April 2022, Harry shared he's felt Diana's "constant presence," especially in the last few years.