Prince William Is Reportedly Triggered By 1 Aspect of Prince Andrew's Attitude and Considers Him a 'Threat to the Family'
ARTICLE HIGHLIGHTS
Prince Andrew served in a statutory rape civil suit filed by alleged victim Virginia Roberts.
Prince William is reportedly "no fan" of his uncle, the Duke of York.
The future king considers his uncle's attitude a "threat to the family."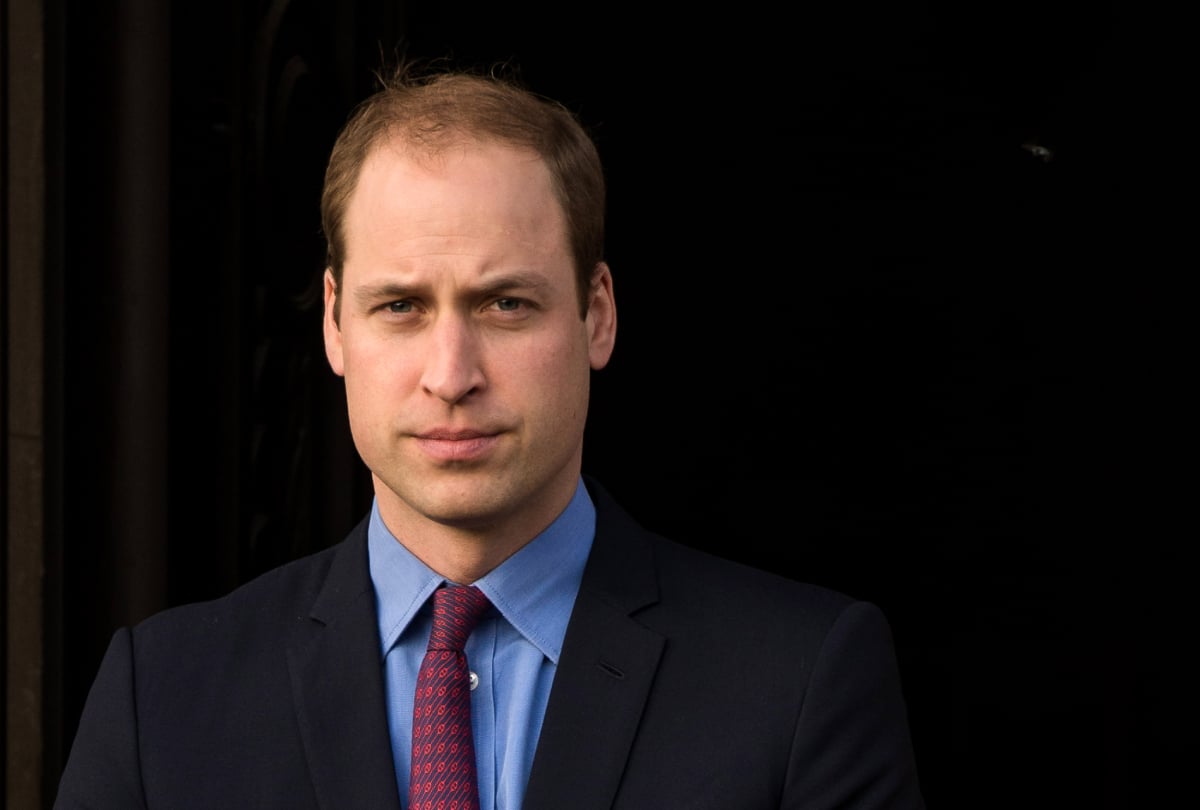 Prince William is not a fan of his uncle, Prince Andrew. That's according to a new report from the UK's Sunday Times. The Duke of York's connection to Jeffrey Epstein and the statutory rape accusations against him have been one of the biggest royal scandals of the past couple of years.
Insiders claim Prince William is triggered by one aspect of Prince Andrew's attitude. And, they say the future king considers Prince Andrew a "threat to the family."
Prince Andrew was served in a statutory rape case
After Prince Andrew's connection to Epstein made headlines, he was accused of allegedly engaging in sexual acts with a number of underage victims related to Epstein's human trafficking ring.
The royal has never faced any kind of criminal charges, and the statute of limitations has long expired. On the civil side, he was able to dodge subpoenas from lawsuits for months. But he was finally served on August 27, 2021, in relation to a civil suit filed by alleged victim Virginia Roberts.
Roberts claims that between 1999 and 2002, she was forced to have sex with Andrew three different times. At the time of the first encounter, she was just 17 years old. Even though 16 is the age of consent in the UK, Roberts claims she was illegally trafficked from her California home, where the age of consent is 18.
Prince William is 'no fan' of his Uncle Andrew
A new report from the UK's Sunday Times claims that Prince William is done with his uncle Andrew. He would prefer to never see him or hear his name again after this nasty scandal.
"William is no fan of Uncle Andrew," one insider dished. "There is no way in the world he's ever coming back, the family will never let it happen."
It's possible that Andrew will never face any real consequences despite the evidence against him. But no matter what happens in court, the chance of Andrew having a senior role in The Firm or representing the monarchy in public in the future is pretty much zero.
One thing about Prince Andrew really triggers Prince William
The source went on to share that one aspect of Prince Andrew's behavior really "triggers" Prince William — his perceived "ungracious and ungrateful" attitude. The insider explained that William's opinion of his uncle is that Andrew's sense of privilege is a "risk." Ultimately, the future king believes Andrew to be a "threat to the family."
Andrew's scandal has come at a time when many UK citizens have questioned the need for a royal family. While Queen Elizabeth's popularity remains extremely high — as does Prince William and Kate Middleton's — the rest of the family doesn't have that same favor. This is especially true when it comes to Andrew.
Prince William doesn't think this is a great look for the royal family
Having an alleged sexual predator with a connection to a known pedophile and human trafficker in the family is bad enough. But if Prince Andrew's sense of privilege and entitlement makes him believe he is better than the average Brit, that's not a good look.
"Any suggestion that there isn't gratitude for the institution, anything that could lead anyone in the public to think that senior members of the royal family aren't grateful for their position, [William thinks] is really dangerous," the source said.
Andrew apparently still believes he has a future in the public eye. But, one royal source made it clear that "no business or brand in the country would touch him."
Most likely, the Duke of York will be set-up with "an entirely private role."
"He has to come to terms with a position as a private member of the royal family and stop trying to get back what he once had. He has to embrace a different role for the rest of his life. That will probably crush him, but he has to come to terms with it," the source revealed.
The disgraced royal is on his own
Prince William isn't the only person who wants to distance himself from Prince Charles' younger brother. One insider noted that Andrew had "not made friends on the way up, so no one is helping him on the way down."
Another described Andrew as a "self-important bore." And a third called him, "a deeply unpleasant man."
"The difference you see between him and the way Prince William and the Prince of Wales treat their staff with respect, straight out of the Queen's handbook, is stark," dished one former aide.
An anonymous military source told The Times, "I've got no time for Andrew. He's a total dickhead, an arrogant sh*t. He's quite an arrogant chap with a tendency to blame other people when things go wrong. Instead of looking at his own behavior."