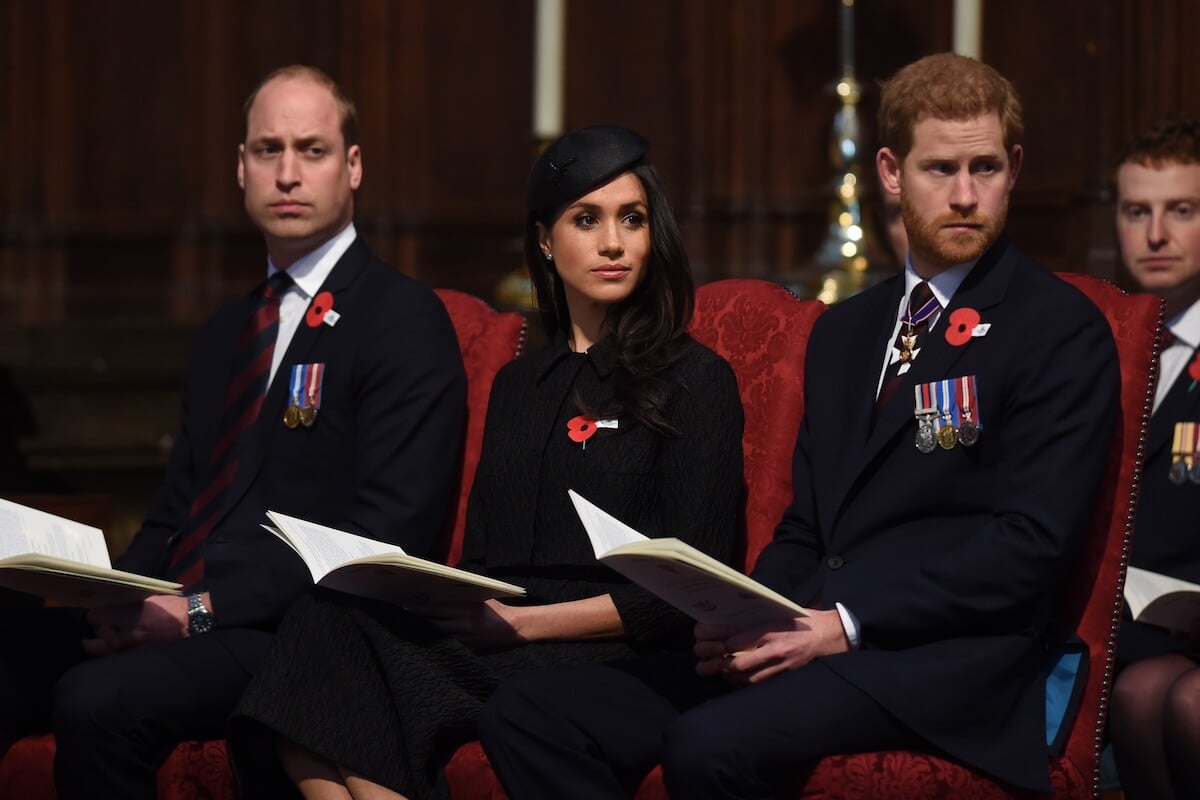 Prince William's 2 Sentences About Meghan Markle That 'Hurt' Prince Harry
Feeling 'a bit hurt' by Prince William's 2016 remark about Meghan Markle, Prince Harry simply nodded, said goodbye, and left.
Two sentences are all it took for Prince William to "hurt" Prince Harry. In Spare, the Duke of Sussex recalled what his brother, the now-Prince of Wales, said after he'd revealed his and  Meghan Markle's budding romance in 2016. And it wasn't one of the searing passages about William that made headlines after Spare's release. 
William said 'anything can happen' because of Meghan's acting career, according to Harry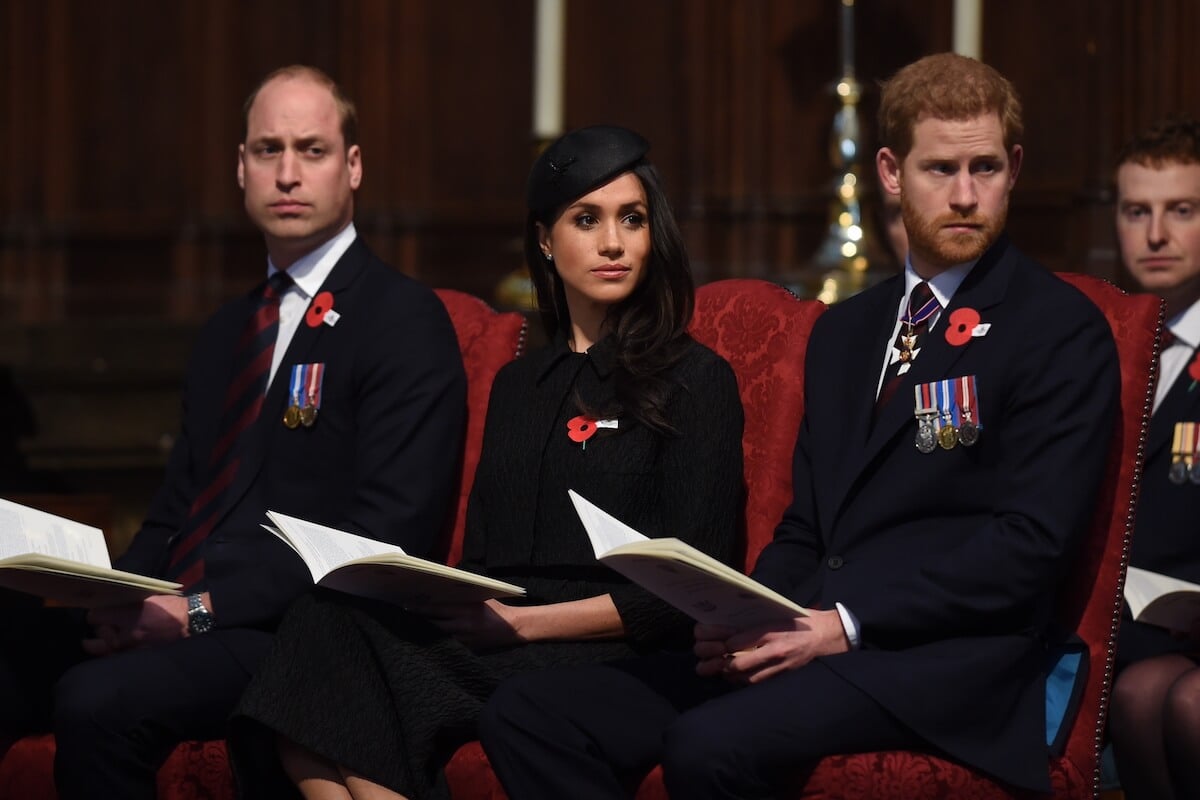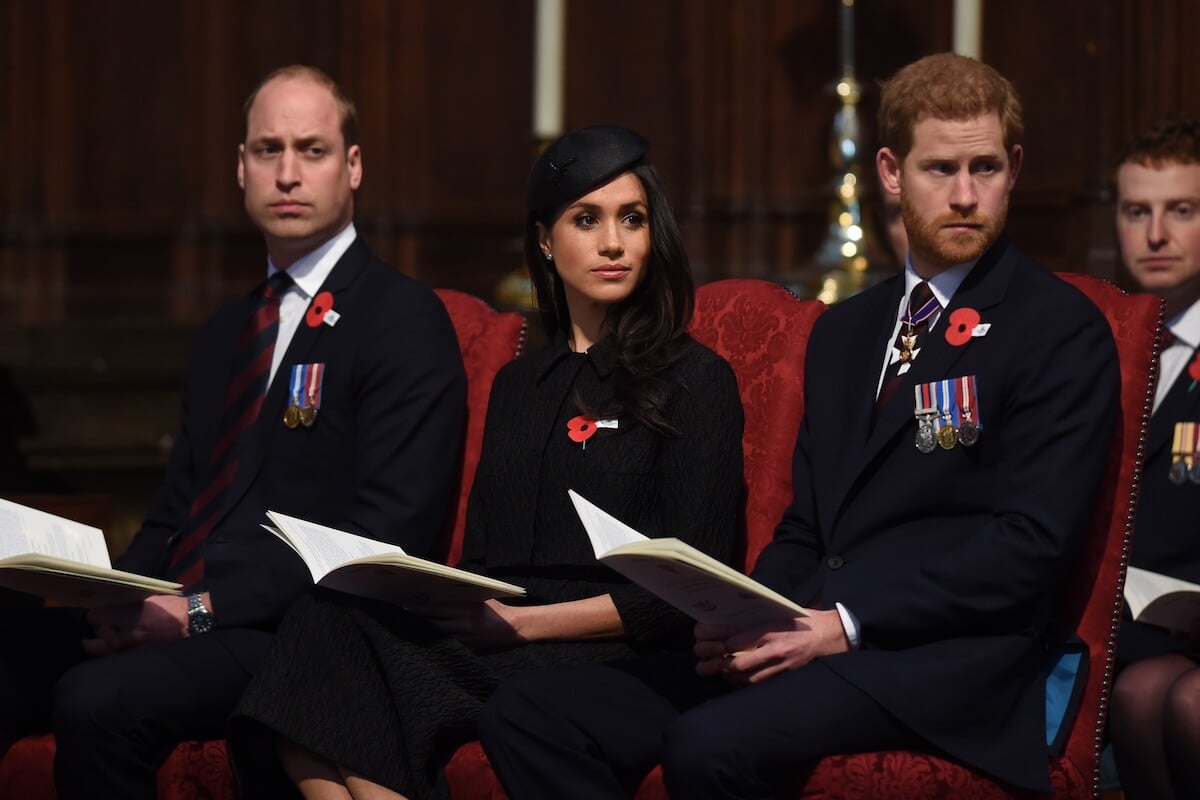 The 2016 night Harry told his brother and sister-in-law, Kate Middleton, about dating Meghan, William made a comment that "hurt" Harry. Not just the "slow down" remark William reportedly later regretted, but something else. 
William, Harry claimed in Spare, told him: "She's an actress after all, Harold. Anything can happen," (via Penguin Random House). The now-father-of-two responded with a nod, feeling "a bit hurt" before hugging William and Kate goodbye. 
Elsewhere in Spare, Harry recalled another conversation about Meghan with William. This time around, his brother predicted "a host of difficulties I could expect if I hooked up with an 'American actress,'" Harry recalled. William also, per Harry's recollection, "always managed to make" the phrase "sound like 'convicted felon.'"
Prince Harry on introducing the royal family to Meghan: Acting 'clouded their judgment'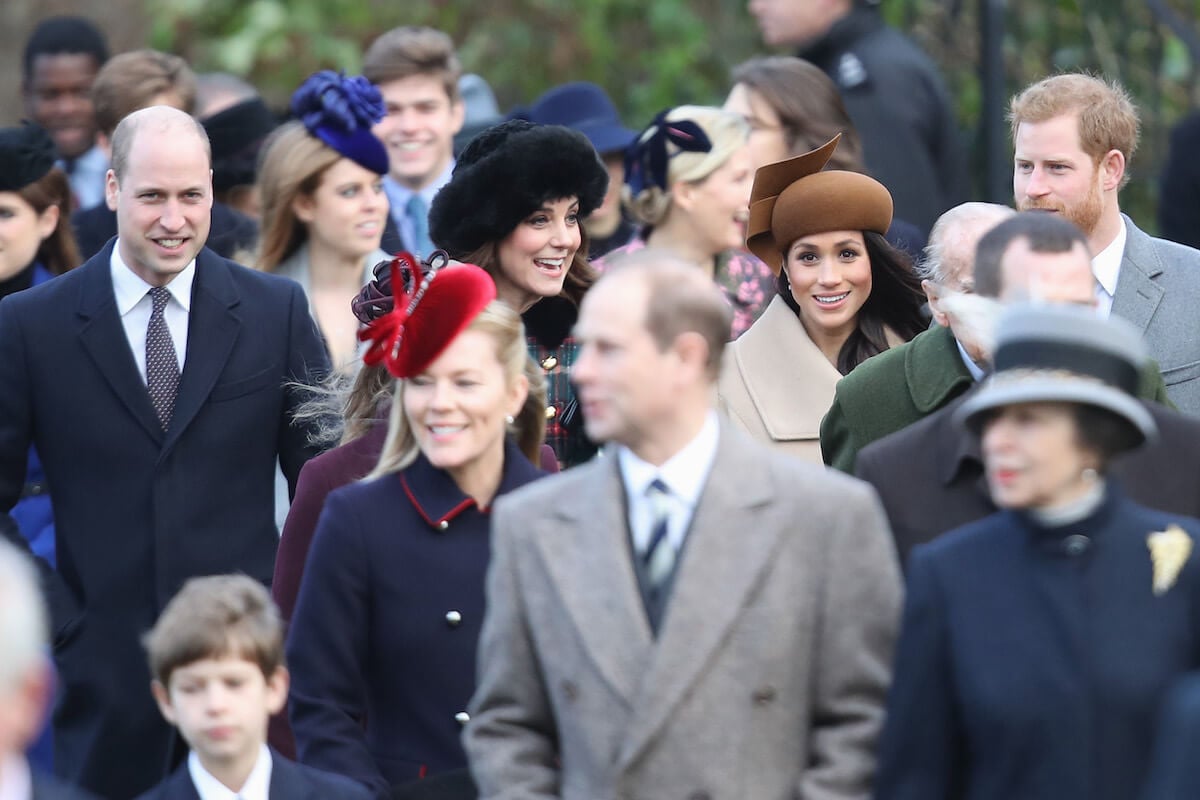 In Netflix's December 2022 Harry & Meghan docuseries, Harry recalled introducing his then-girlfriend to the royal family. Like Spare, he noted how some relatives had preconceived notions about Meghan because of her acting career. 
"I remember my family first meeting her and being incredibly impressed," Harry said (via Express). "Some of them didn't quite know what to do with themselves. Because, I think, they were surprised. They were surprised that a ginger could land such a beautiful woman and such an intelligent woman." 
"But the fact I was dating an American actress was probably what clouded their judgment more than anything else at the beginning," he continued. "'Oh, she's an American actress; this won't last.'"
Meanwhile, in Spare, which hit shelves in January 2023, Harry detailed Meghan meeting royals. From the late Queen Elizabeth II (Meghan met her first) and William to the now-King Charles III and Queen Camilla. 
Lunch at the Royal Lodge became Meghan's first meeting with the queen. Then came a quick hello to William at Kensington Palace's Apartment 1A, followed by tea at Clarence House with Harry's father and stepmother and later, dinner with Kate Middleton and William.
Meghan Markle called acting the royal family's 'biggest problem' with her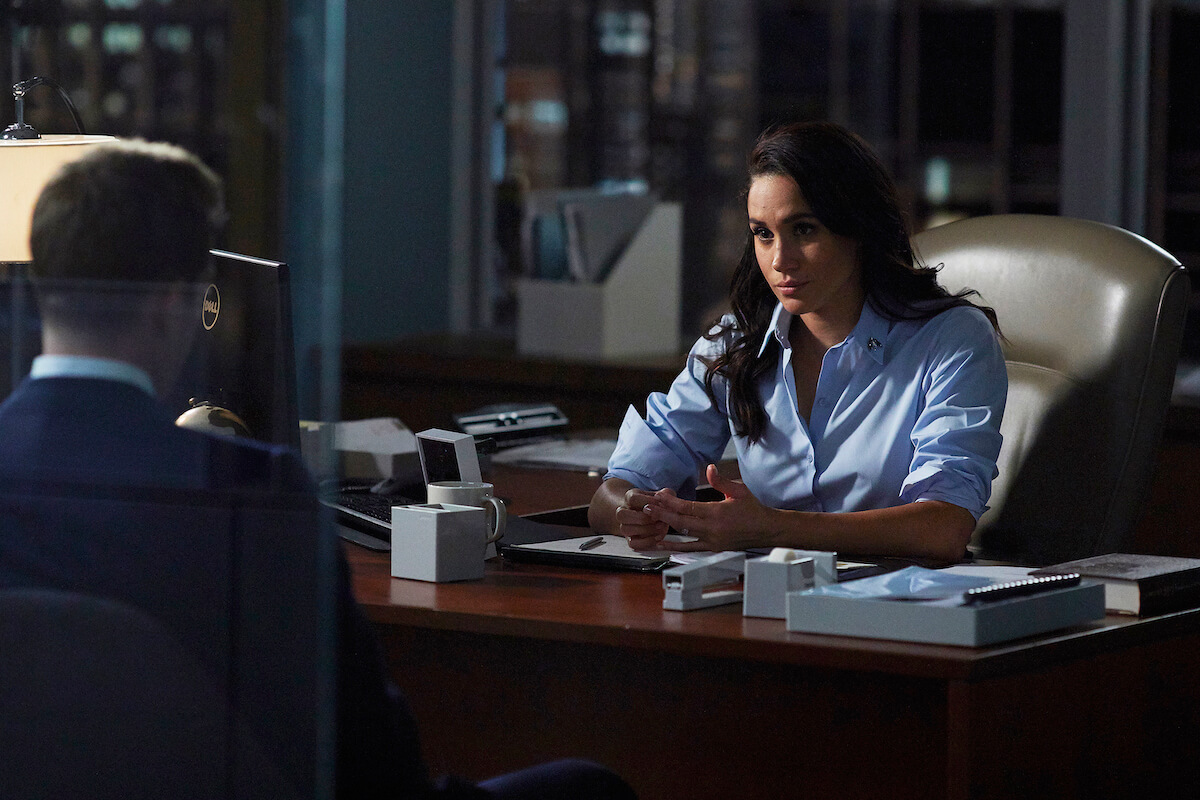 Also in the docuseries, Meghan discussed how she found herself being "typecast" by the royal family because of her acting career. "The actress thing was the biggest problem, funnily enough," she told Netflix. 
"There is a big idea of what that looks like from the UK standpoint — Hollywood — and it's just very easy for them to typecast that," Meghan explained. 
Now 42, Meghan went on to end her acting career and tenure as Rachel Zane on Suits, which has seen a resurgence in popularity due to streaming. Additionally, Meghan shut down her successful lifestyle blog, The Tig, which has been the subject of questions regarding a comeback. 
While talk of a potential return to acting has surfaced from time to time, Meghan's said on numerous occasions she has no intention of stepping in front of the camera again. 
Meanwhile, Meghan hasn't been seen publicly with the rest of the royal family since September 2022, when she and Harry attended Queen Elizabeth II's funeral.