Princess Anne Said She Would 'Get in Touch' With Prince Harry and Meghan Markle if Needed
The British royal family is still feeling the fallout from Meghan, Duchess of Sussex, and Prince Harry's shocking tell-all interview with Oprah Winfrey. In the stunning interview, Meghan spoke about feeling isolated in the royal fold and how damaging the British tabloids were for her mental health since they continued to spew lies filled with racist and sexist language.
Moreover, Prince Harry spoke about the close relationship the royals have with the tabloids. He even revealed a shocking racist conversation with an unnamed family member about the hue of his son Archie's skin tone.
The royal family has responded to the interview, saying they would handle things privately. Princess Anne is speaking up about Megxit and saying she would get in touch with Meghan and Prince Harry if needed.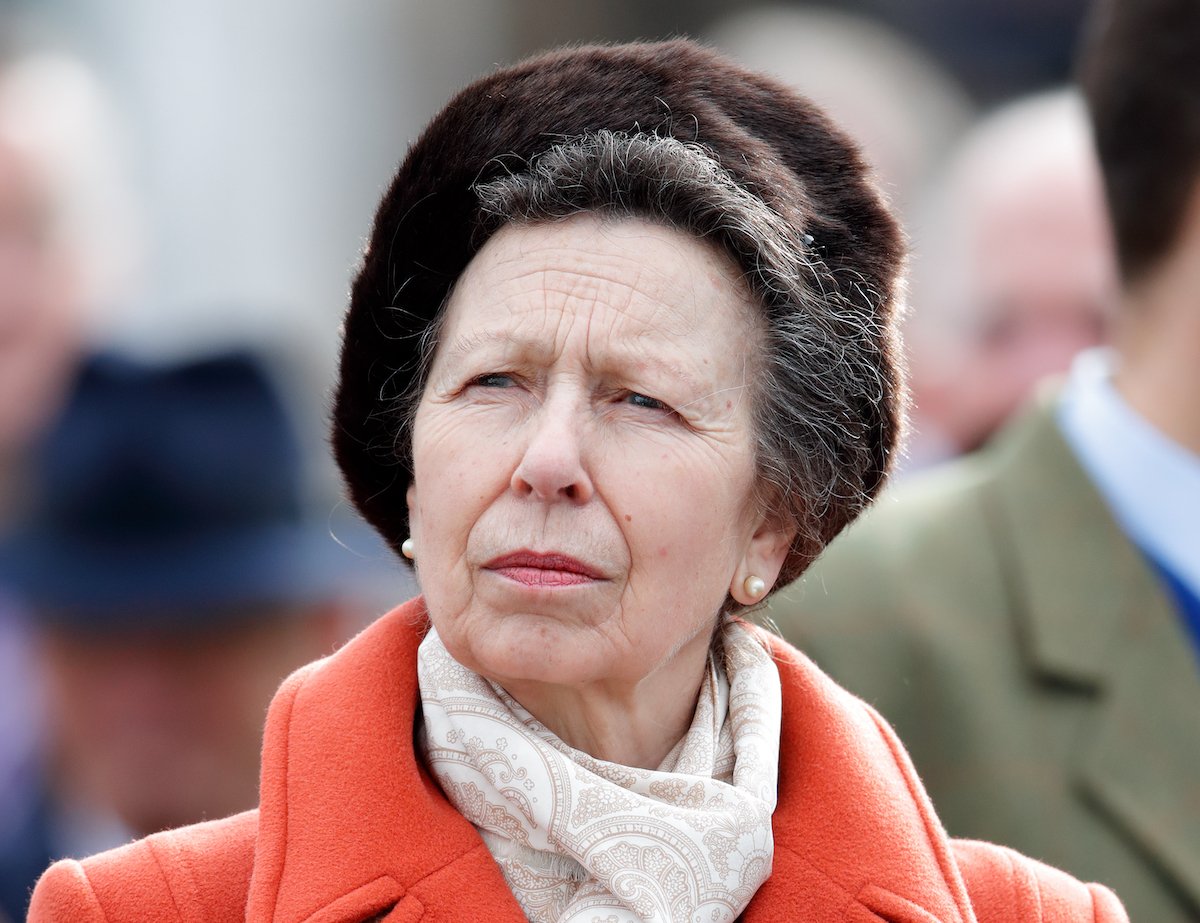 Princess Anne has a specific approach to royal life
Meghan was thrust onto the royal stage after a life as an actor and activist. She'd been used to her own career and independence, and having someone dictate her every move while adhering to rules and regulations of royal life proved to be a bit much. Meanwhile, Prince Harry has always reportedly felt stifled by royal life. As a teen, he rebelled quite a bit, and in recent years, he seemingly struggled to find his footing while his brother, Prince William, was being groomed to become king.
In contrast, Princess Anne, the second child of Queen Elizabeth II and Prince Philip, has always had a specific approach to royal life, allowing her to sustain her private life and a public persona. In the documentary, The Real Princess Anne, the narrator states,
Unlike many others in the family, [Princess Anne's] never gone in for image-building with the media, so there's been no facade to crumble away. It's one area in which she's perhaps content to be outclassed by her rivals. [Anne's] had her share of indiscretions, but she's handled them discreetly and with dignity. For much of her life, she's been eclipsed by her older brother, but the more daunting the burden on the House of Windsor, the more the black sheep of the family has come into her own.
Princess Anne shared her feelings about Meghan Markle and Prince Harry's royal exit
Though Princess Anne has a handle on royal life, especially after a very public and humiliating divorce in the early '90s, she also understands Meghan and Prince Harry's perspective.
"I think it was probably easier for them, and I think most people would argue that there are downsides to having titles," she told Vanity Fair. "So I think that was probably the right thing to do."
In her interview, Princess Anne also reflected that what the Sussexes are experiencing isn't exactly new. "I don't think this younger generation probably understands what I was doing in the past, and it's often true, isn't it?" she said. "You don't necessarily look at the previous generation and say, 'Oh, you did that?' Or, 'You went there.'"
Princess Anne said she would 'get in touch' with the Sussexes if needed
Princess Margaret, Princess Anne, Princess Diana, and Catherine, Duchess of Cambridge, have all certainly experienced sexism. However, the added element of racism is something only Meghan has experienced.
Still, despite frustrations on both sides, Princess Anne said she would be willing to connect with the Sussexes if needed. "I'm told when asked whether Harry and Meghan might be a little put out by the implicit criticism, the Princess simply said she'd 'get in touch' with her nephew if need be, " royal commentator Rebecca English said via Express.