Princess Charlotte Stole the Show at Prince Harry and Meghan Markle's Wedding
It may have been Prince Harry and Meghan Markle's big day, but one young royal stole the spotlight.
Meghan Markle looked absolutely stunning next to Prince Harry at her wedding this past weekend. But it was someone else who stole the show at times–a special little bridesmaid who's three years old: Princess Charlotte!
Unlike her shy brother, Charlotte seemed happy to be in the spotlight, waving to the photographers and her many, many fans. Read on for a look at all the ways in which Princess Charlotte stole the show at the royal wedding.
1. Waving to her adoring fans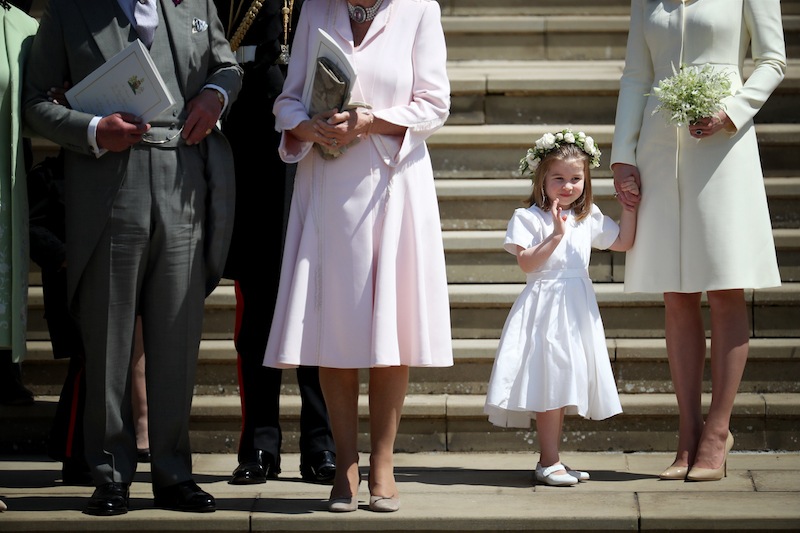 Our hearts collectively melted when Princess Charlotte waved to the public not too long ago when she was on her way to meet her new brother, Prince Louis. Thankfully, we got to see some more waving action at the wedding.
Right when she arrived, along with her  mother, she gave the public that cute little wave of hers. She also waved goodbye to Meghan and Prince Harry as they left the ceremony.
Next: She certainly stood out as a bridesmaid.