Princess Diana Called Her Clutches 'Cleavage Bags' Because They Helped Hide Her Chest in Low-Cut Dresses, Designer Says
Princess Diana's impact on the fashion world can still be seen in modern times. How many instances are there of Catherine, Duchess of Cambridge channeling her late mother-in-law's look? And she's not the only one.
Diana was a trendsetter in part because she pushed boundaries where royal protocol was concerned. She was frequently spotted in off-the-shoulder frocks, short gowns that showed off her mile-long legs, and form-fitting dresses after she and Prince Charles split. One of these was even nicknamed Diana's "revenge dress."
But even though the Princess of Wales dressed provocatively by royal standards, she still did her best to keep herself covered in public. That's where Diana's so-called "cleavage bags" came into play.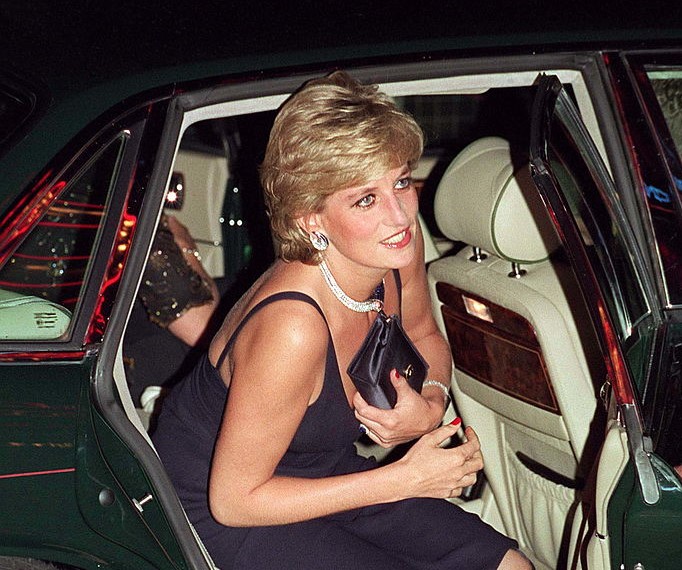 Princess Diana used her clutch bags to hide her décolletage
The Princess of Wales was always the epitome of class. And as one of the most photographed women in the world, she wanted to avoid potential wardrobe malfunctions no matter what. Instead of wearing turtlenecks all the time, Diana used one of her accessories wisely.
There are countless photos of Diana using her clutch style handbags to cover up a low cut dresses and help keep her bosom from being overexposed, especially while stepping out of a car. Apparently, Diana used her clutch bags this way on purpose and even came up with a fun name for them.
"We used to laugh when we designed what she called her 'cleavage bags,' little satin clutches which she would cover her cleavage with when she stepped out of cars," British designer Anya Hindmarch told The Telegraph.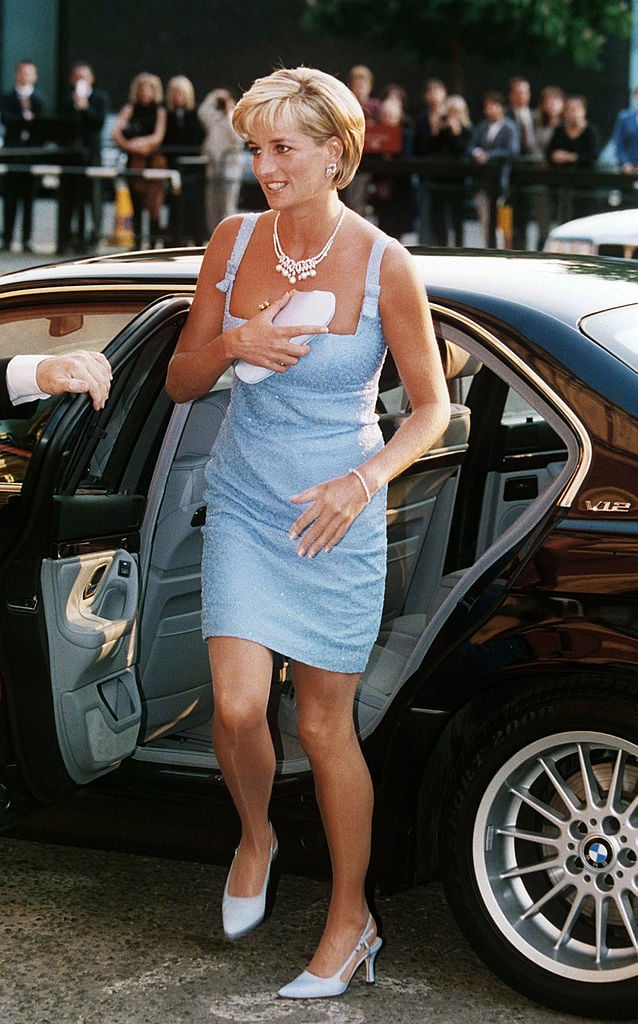 Diana isn't the only royal family member who used her handbag strategically
The Princess of Wales is in good company when it comes to using her handbag for practical purposes. Catherine is rumored to clutch her small bags in front of her to avoid shaking hands with certain people. This posture constantly ignites pregnancy rumors, but the Duchess of Cambridge keeps using it anyway.
And she's not the only one. Queen Elizabeth also uses her handbag to send secret messages to her staff. When Her Majesty switches her bag from one arm to the other, it's her way of silently indicating that she'd like to be rescued from the current conversation. "It would be done very nicely," royal historian Hugo Vickers explained. "Someone would come along and say, 'Sir, the Archbishop of Canterbury would very much like to meet you.'"
Princess Diana took bold risks with her wardrobe and accessories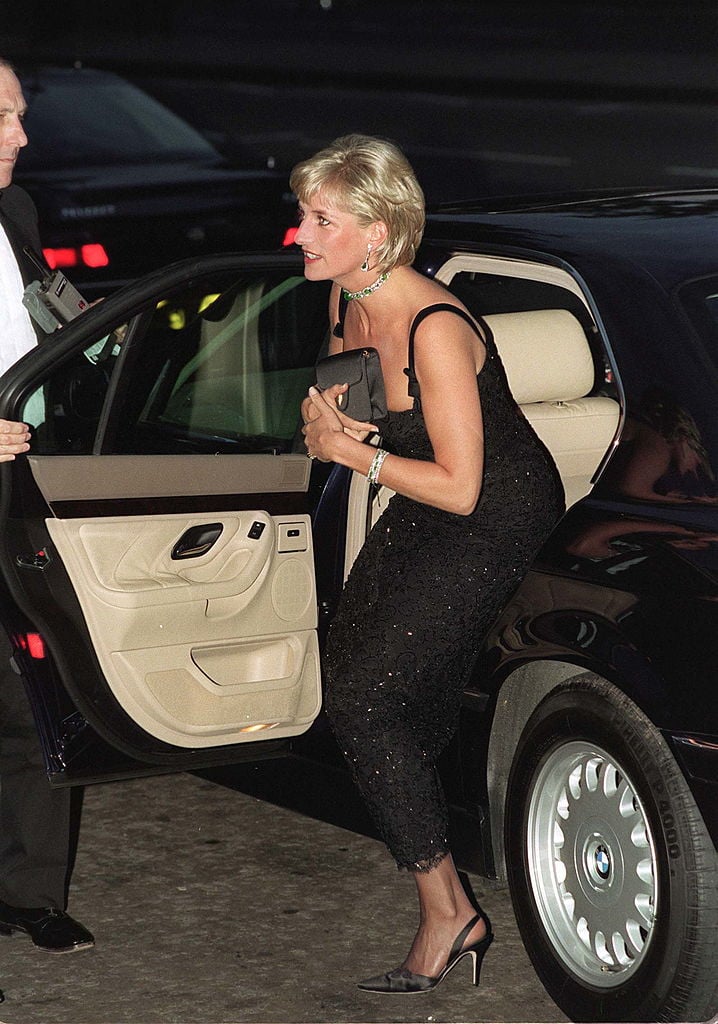 Diana started breaking royal protocol before her marriage ended, but it wasn't until after she and Prince Charles separated that her outfits started getting tighter, shorter, and more risqué. These outfits showed that the Princess of Wales was fully embracing her sex appeal and, to some extent, wanted to make her ex jealous.
Plus, Diana knew how popular she was with the media and like any celebrity, her more revealing outfits inevitably got more attention. As long as she had her "cleavage bags" for protection, Diana wasn't afraid to embrace low-cut necklines that would make Queen Elizabeth blush.