Princess Diana Consoled By Grace Kelly At 'Horrendous' First Royal Engagement
Princess Diana's first appearance after she and Prince Charles announced their engagement in February of 1981 may have been a sign of the tough times ahead. Diana, who would later describe the experience as "horrendous," sought solace in Grace Kelly, a former American actress who became Grace, Princess of Monaco, who also attended the event.

Diana called 'daring' at royal debut

A few short weeks after Prince Charles, 32, second in line to the British throne, announced his engagement to 19-year-old Lady Diana Spencer, the two attended a gala at the Royal Opera House.

It was then that the world really started to take notice of Diana's clothing choices. The black strapless gown she wore to the gala caught the public's attention because the British royal family usually reserved all-black ensembles for funerals.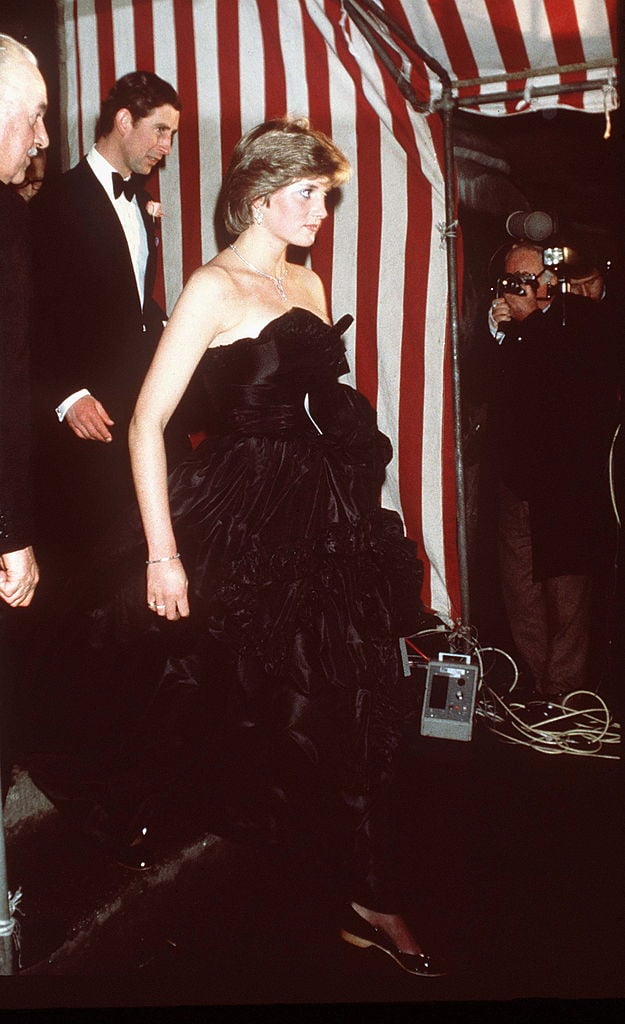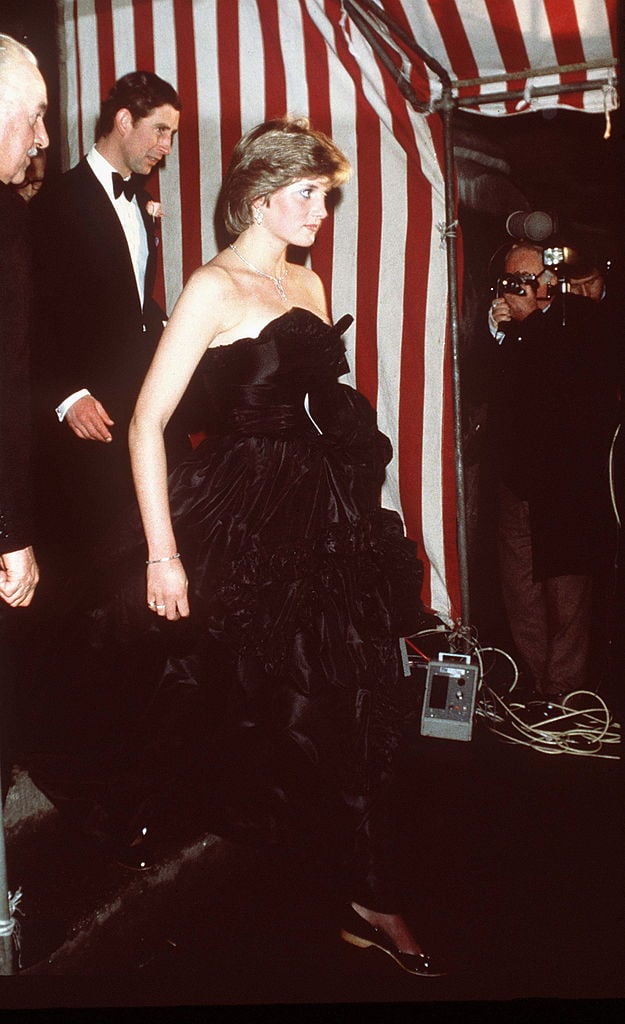 One newspaper headline at the time read, 'Daring Di sets fashion as she takes the plunge,' noting the low neckline of her gown.

Even her getting out of a car became news because the dress's low neckline revealed her décolletage. This is perhaps what led the future Princess of Wales to use a clutch to conceal her cleavage when exiting vehicles years later.

Grace Kelly consoled Princess Diana at 'horrendous' first royal engagement

At the gala, Grace Kelly, the Princess of Monaco, was among the honored guests. Thanks to royal biographer, Andrew Morton, and his 2011 book, William and Catherine, we have a better understanding of how the night went for Diana and what role Kelly played.
Morton discussed Kelly and Diana's meeting in a section of his book, writing "She chose a black ball gown with plunging, gravity-defang décolletage, which had commentators wondering if she had exposed more than she should, for a charity gala in the presence of Princess Grace of Monaco, the former Hollywood star Grace Kelly."
A newcomer to the royal scene, Diana didn't know what to do.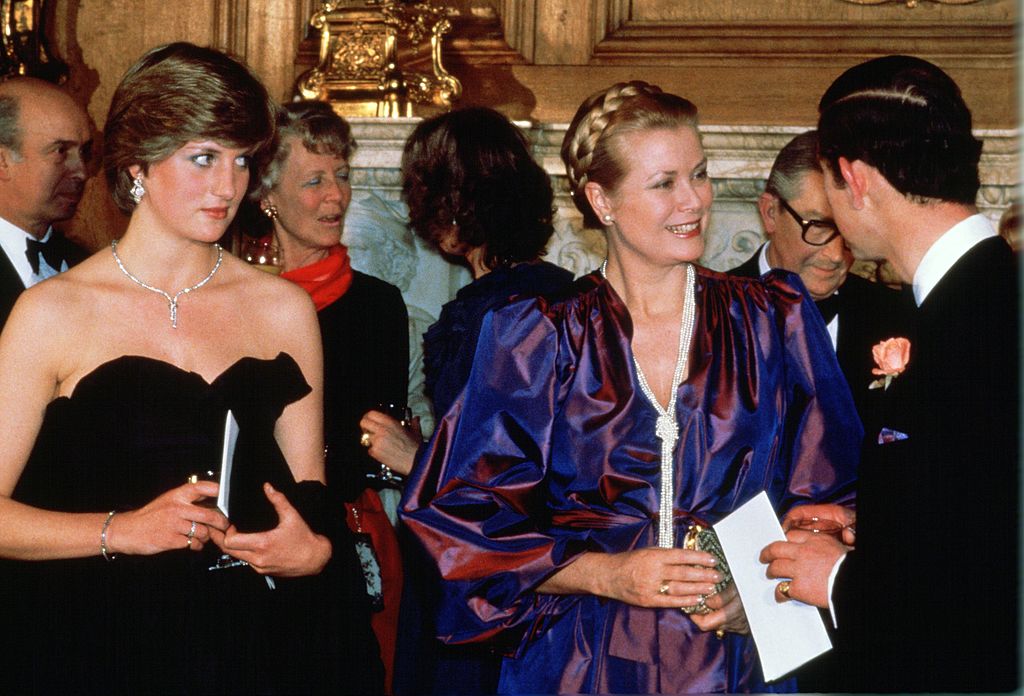 "It was a horrendous occasion," Diana later told Morton. "I didn't know whether to go out of the door first. I didn't know whether your handbag should be in your left hand not your right."
Diana also recalled how she felt that evening. "I was terrified, really – at the time everything was all over the place," she said.
In his book, Morton went on to describe an encounter between Kelly and Diana.
"Sensing her discomfort, Princess Grace took her aside and listened as she poured out her heart," he wrote.
"'Don't worry,' Princess Grace had joked, 'it will get a lot worse,'" she told Diana. Those are exactly the words a young woman, a teenager, wants to hear when marrying the future leader of the British monarchy.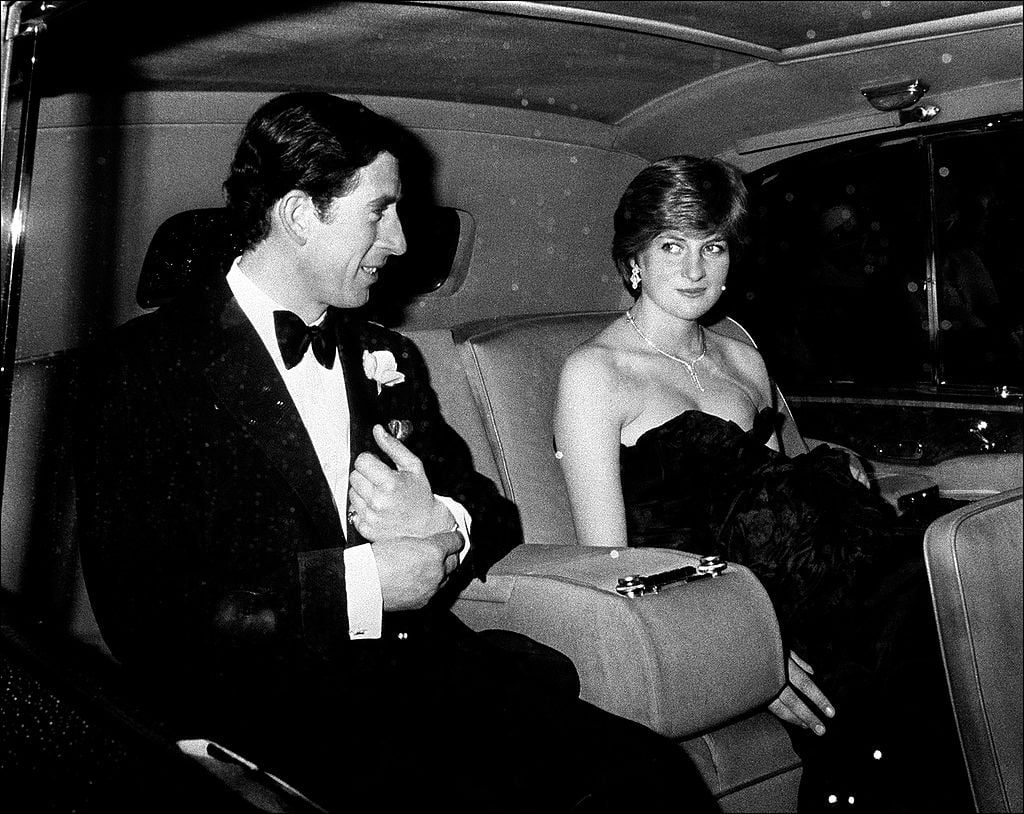 Sadly, Kelly's words would prove to be true. Diana's time as a royal would get much, much worse.
Diana, given the nickname, The People's Princess, for her down to earth sensibilities (she gave birth to her sons Prince William and Prince Harry in a hospital, a practice unheard of at the time when royal births took place within palace walls) died at the young age of 36 after a car accident that resulted in fatal injuries on Aug. 31, 1997.