How Princess Diana's Death Forced Disney to Change an Entire Theme Park Ride
This year, Disney celebrates 100 years of creating wonder. But although the entertainment behemoth has brought fans magic through movies, music, cruises, and theme parks, its choices haven't always been perfect. One Disney theme park ride was supposed to give guests a fun trip through Hollywood, but Princess Diana's death turned the attraction into a grim reminder. 
Disney's Superstar Limo ride was cursed from the start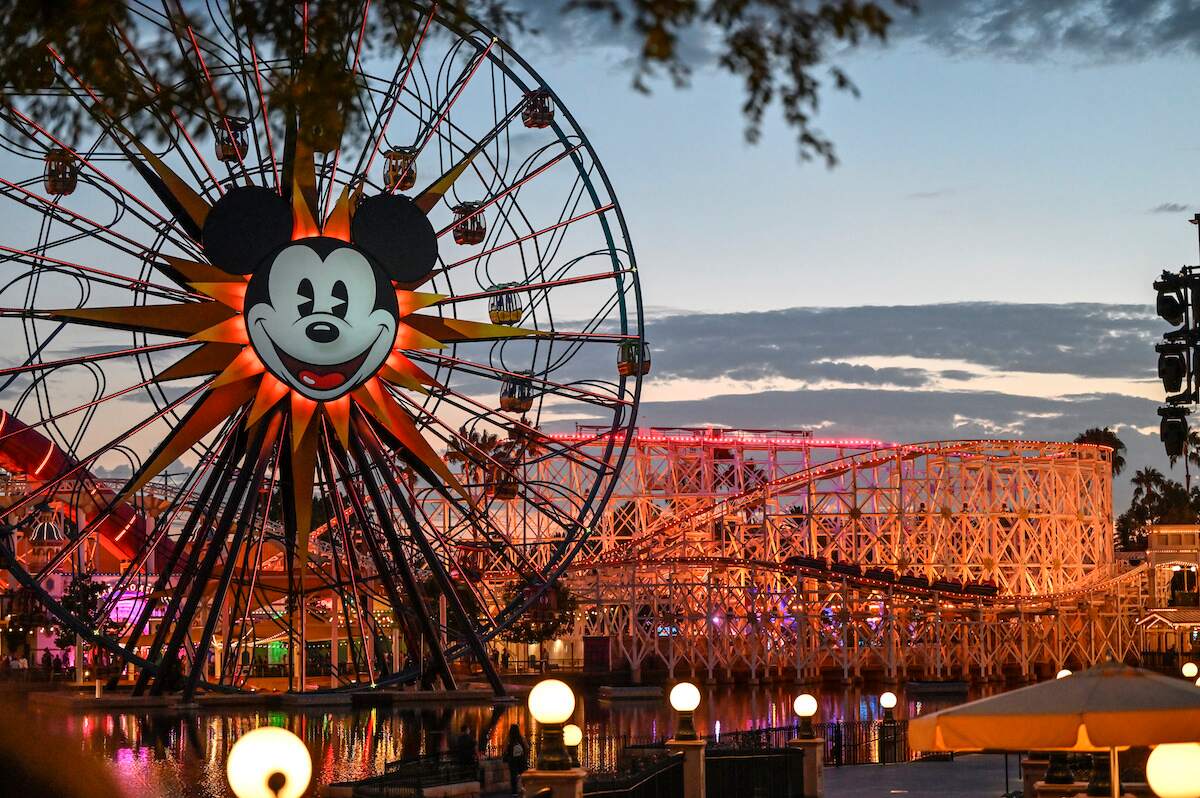 In the mid-1990s, Disney executives planned to open Disney California Adventure Park. They had a vision for the layout of the new theme park at Disneyland Resort, but their ideas led to a terrible concept.
California Adventure was designed to take visitors through different areas of the Golden State, with lands celebrating places such as the Santa Monica Pier, the Redwoods, and wine country. The Hollywood section would feature three attractions.
One of the attractions, Superstar Limo, was designed to be a limousine ride through Hollywood, hosted by the Walt Disney Company's then-CEO Michael Eisner. The ride would proceed through areas made to look like parts of Southern California, where "paparazzi" would chase the "limo" and try to snap photos. The pursuit would lead to a hurtling journey packed with Hollywood references, Cinema Blend reports.
But then tragedy struck. 
Princess Diana's death upended Disney's concept for Superstar Limo
On Aug. 31, 1997, before Disney had broken ground on California Adventure, a tragedy put the proposed ride in a very different light. Princess Diana died in a horrific car accident. Paparazzi chasing her car reportedly caused the crash as her driver attempted to evade them. 
After the shocking event, Disney execs decided they couldn't proceed with a ride about being chased by the paparazzi. Imagineers went back to the drawing board to reconceptualize Superstar Limo. They turned it into a sedate journey through Hollywood. Riders traveled past 3D caricatures of stars, including Regis Philbin, Whoopi Goldberg, Tim Allen, and Jackie Chan.
Although Disney eventually debuted Superstar Limo, the updated concept failed to capture guests' imaginations. The caricatures weren't well-done, and most riders didn't find the jokes funny. Only 11 months after Superstar Limo opened, Disney permanently closed the attraction.
Princess Diana's death also inspired a Cinderella statue
Although the original Superstar Limo concept seemed dark after the royal celebrity's death, another Disney connection was even grimmer. The mysterious street artist Banksy used an iconic Disney character to create an homage to Princess Diana. 
Banksy made a Disney parody he called Dismaland. It depicted a rusted, dark version of Cinderella's castle. Inside the structure stood a statue of the princess' famous carriage. It was overturned, with Cinderella's body draped through the window. Paparazzi were shown furiously taking photos of the dead princess. Cinderella's hair hung down, referencing reports that Princess Diana's hair could be seen in the crash wreckage.
Banksy's introduction to the sculpture invited viewers to "step inside the fairy tale and see how it feels to be a real princess." The dark meaning behind his work wasn't unexpected for the provocative artist. He's known for his strong messages about current events.
But with Superstar Limo, Disney didn't have the same freedom to make disturbing commentary on Princess Diana's death. The executives' choice to pull the original ride concept was wise if they wanted to keep Disney's squeaky-clean image intact.