If Princess Diana Were Alive Today, She Wouldn't Be Allowed to Wear a Tiara — Here's Why
As a member of the Spencer family, Princess Diana was born with a tiara on her head, so to say. Before meeting Prince Charles and marrying into the royal family, the late princess was a member of highly respected aristocrats not unlike the Mountbatten-Windsors. But, despite her status, she wouldn't be allowed to wear a tiara if she were alive today — not because they belong to the queen (she had her own family jewels!) but because of tradition.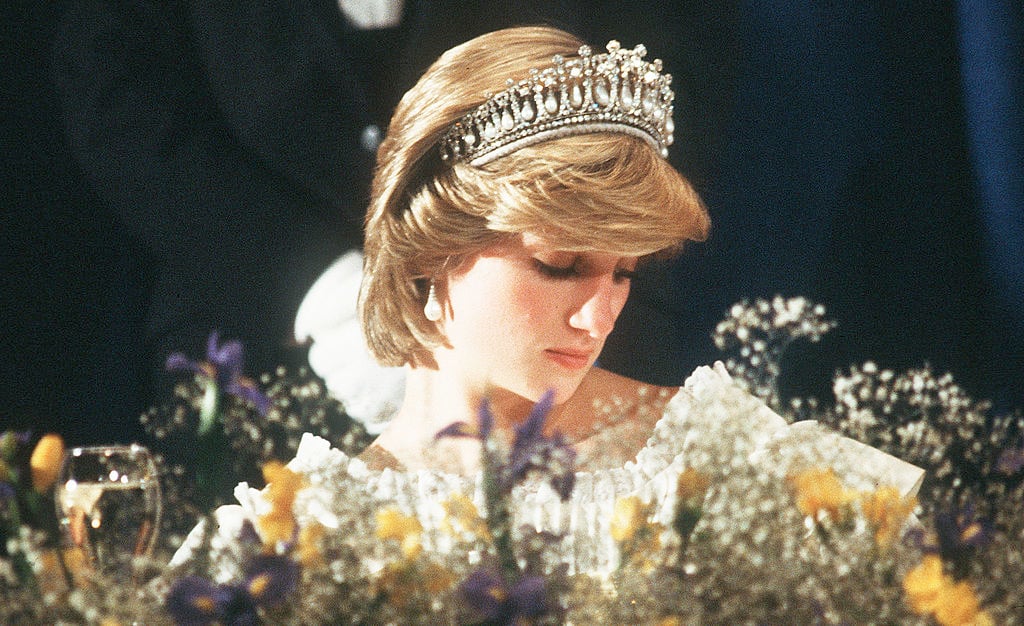 Princess Diana's tiaras

Although she didn't show up to royal engagements and charity visits donning a tiara on top of her blonde tresses (that's against protocol!), many associate certain crown jewels with Princess Diana. Take a closer look at the royal tiaras the late Princess of Wales made famous, below.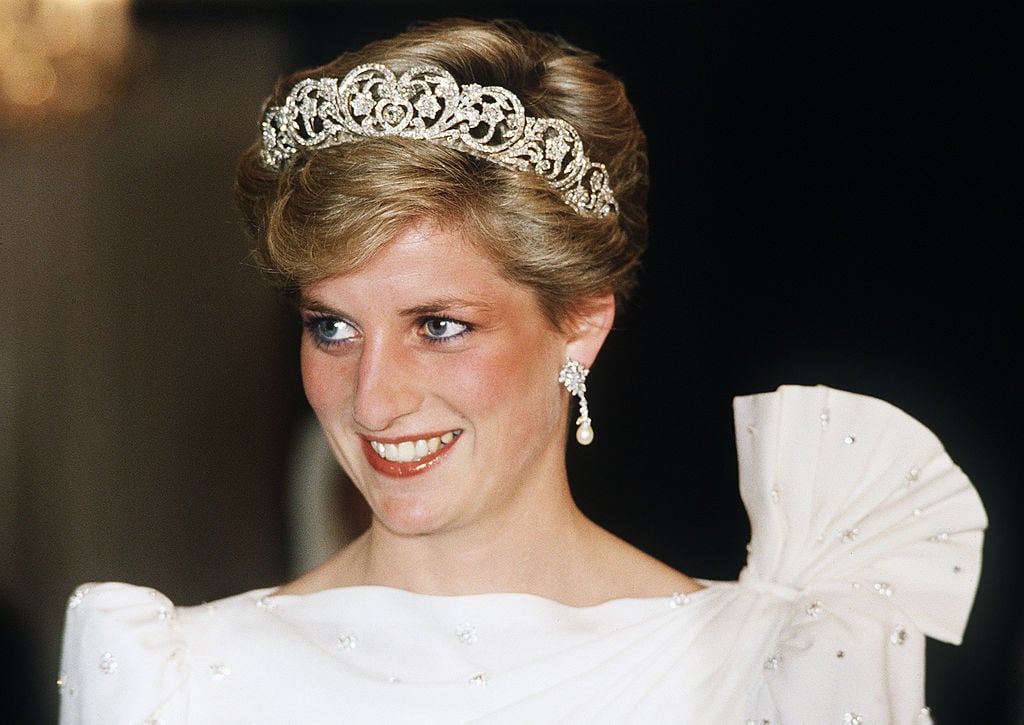 Spencer Tiara

The Spencer Tiara was the first tiara Princess Diana ever wore and one we haven't seen since her passing. However, it's not technically a crown jewel. In fact, the Spencer Tiara belongs to the Spencer Family and has been worn by Spencer women on their wedding days — hence why Princess Diana declined the queen's generous tiara offer on her wedding day for her family's heirloom.

Following her royal nuptials, Princess Diana wore the Spencer Tiara numerous times, including State Banquets.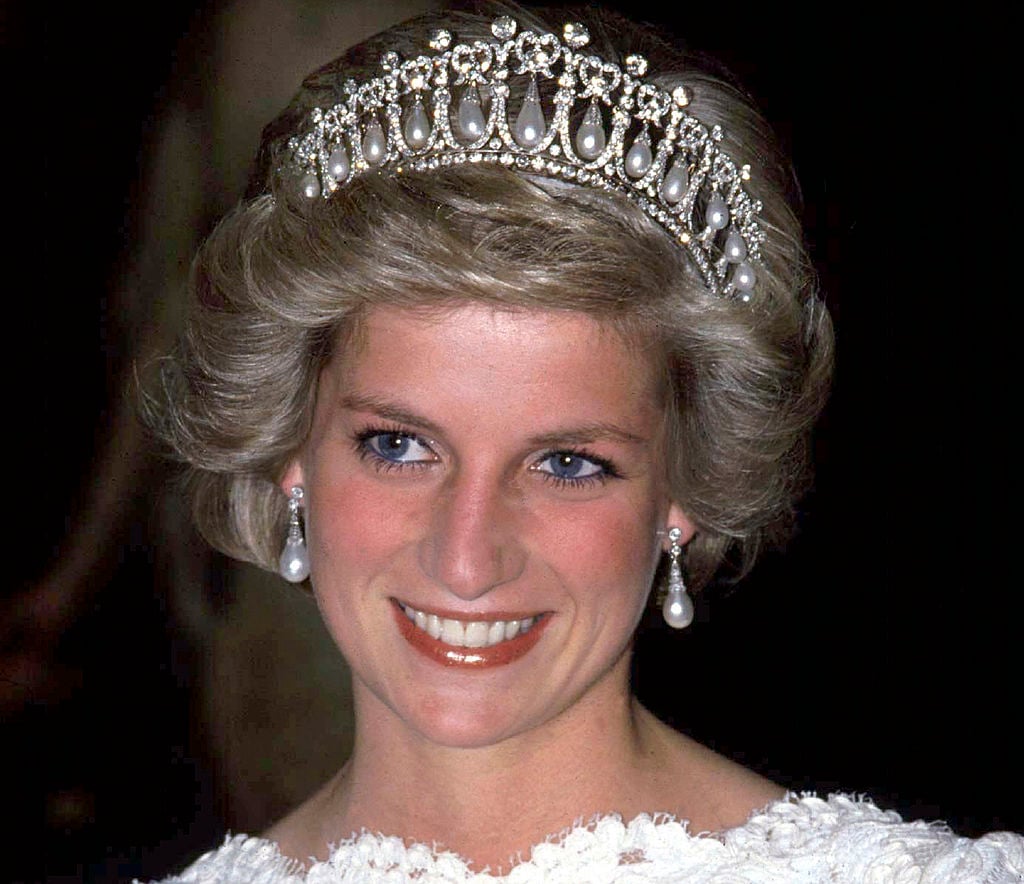 Queen Mary Lover's Knot Tiara

Also referred to as the Cambridge Lover's Knot Tiara (in honor of Kate Middleton, who wears the dazzler to State Banquets and other formal events), the Queen Mary Lover's Knot Tiara is another sparkler that the Princess of Wales wore often. Queen Elizabeth loaned the tiara to Princess Diana as a wedding gift and although she didn't wear it on her big day, she loved the tiara and wore it to many royal functions. Since it was on loan, the tiara went back to Queen Elizabeth after her death.

The Queen Mary Lover's Knot Tiara was made for Queen Mary in 1914 and is actually a replica of an original Lover's Knot Tiara, which some believe is in an unknown private collection. The tiara features pearls and diamonds that belonged to the royal family before its creation and was made by the House of Garrand.

Royal family tiara rules

Just like everything else in the royal family, there are rules about tiaras — especially regarding who gets to wear them. And, although Princess Diana once wore a royal tiara and even has a family tiara of her own, she likely would't be allowed to wear one if she were alive today.

According to tiara rules, only married women are allowed to rock a tiara. And, since Princess Diana and Prince Charles divorced one year before her death, she would not be allowed to wear a tiara if she were alive today. That is, unless she remarried, of course.

In addition to who can wear a tiara, there are also rules about what a tiara can be worn. Since tiaras are considered ultra-formal, they are usually approved for black tie affairs like State Banquets. Tiaras are not daytime accessories, either — they must only be worn in the evenings, which is why royal women opt for hats for formal daytime occasions.

Check out Showbiz Cheat Sheet on Facebook!