Princess Diana's Brother Worries 'The Crown' Fans 'Forget That It Is Fiction'
Charles Spencer is here to remind you The Crown is not a documentary. In an interview on Love Your Weekend with Alan Titchmarsh airing Sunday, Nov. 22, Princess Diana's younger brother commented on the Netflix drama's depiction of his sister. And he's worried fans will assume it's a history lesson rather than a dramatization.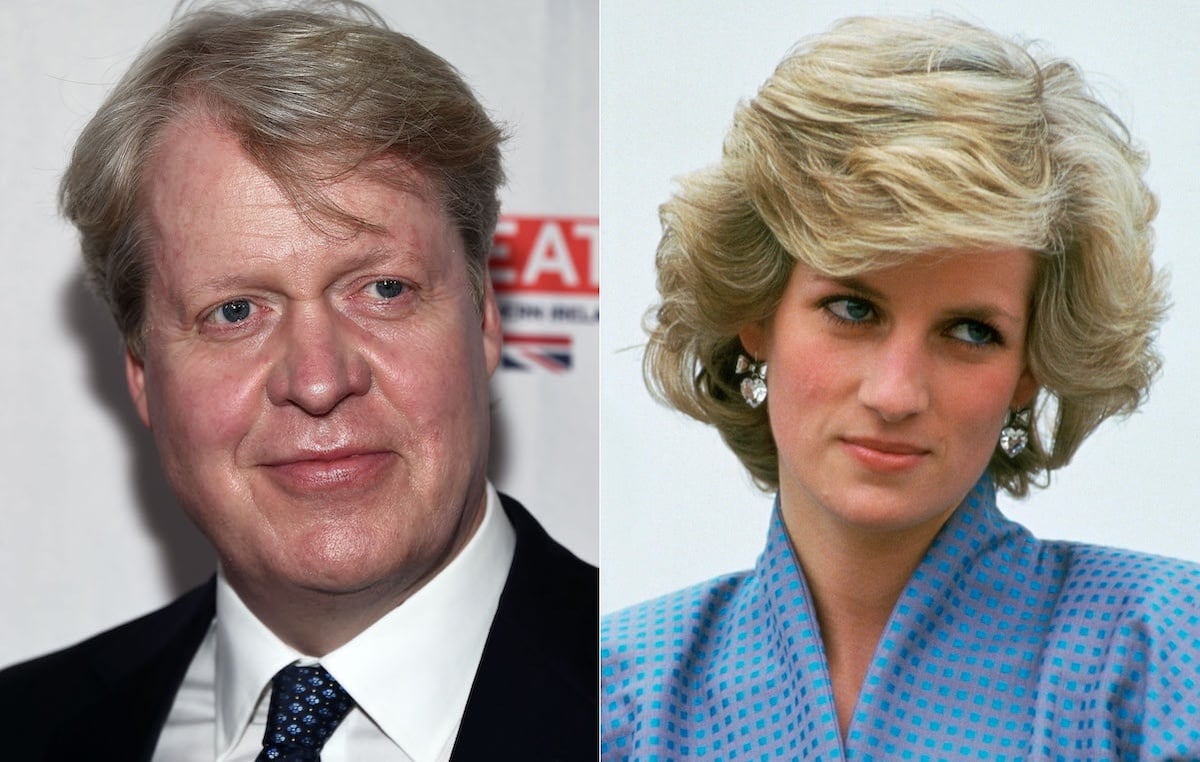 Princess Diana is a main character in 'The Crown' Season 4
The Emmy winning show's fourth season is set from 1979 to 1990. Prince Charles and Diana's relationship is covered in the season, as well as Diana's bulimia and her struggle to fit in with the royal family. Prince William and Prince Harry also appear for the first time.
According to People, when asked if he felt any unease about watching it, Spencer replied, "There is a bit. Actually, The Crown asked if they could film at Althorp [the Spencer family home], and I said obviously not. The worry for me is that people see a program like that and they forget that it is fiction. They assume, especially foreigners, I find Americans tell me they have watched The Crown as if they have taken a history lesson. Well, they haven't."
Charles Spencer calls 'The Crown' 'conjecture' and 'invention'
The 56-year-old earl is an historian himself, so his critique of the series carries more weight than just his familial connection to it.
As The White Ship author continued, "It is very hard, there is a lot of conjecture and a lot of invention, isn't there? You can hang it on fact but the bits in between are not fact."
The 9th Earl Spencer noted that commenting on the series is part of his ongoing dedication to protecting Diana's legacy, saying he feels "very passionately" that he must "honor her memory" every chance he gets.
"I feel it is my duty to stand up for her when I can," he said. "She left me, for instance, as guardian of her sons, so I feel there was a trust passed on. And we grew up together. If you grow up with somebody they are still that person—it doesn't matter what happens to them later."
Prince William thinks 'The Crown' exploits his parents
Spencer isn't Diana's only family member who disapproves of the show. According to a royal insider, Prince William thinks the show exploits his parents, which has reportedly only made senior royals even more angry about Harry and Meghan, Duchess of Sussex's, $100 million Netflix deal.
"The Duke of Cambridge is none too pleased with it," the source told The Daily Mail. "He feels that both his parents are being exploited and being presented in a false, simplistic way to make money. In this case, it's dragging up things that happened during very difficult times 25 or 30 years ago without a thought for anyone's feelings. That isn't right or fair, particularly when so many of the things being depicted don't represent the truth."