Princess Eugenie Sparks Kate Middleton Feud Rumors After Cropping the Duchess Out of a Picture
Princess Eugenie's recent Instagram post caused a stir among royal fans with many offering their opinions as to why she cut Kate Middleton out of a photo.
Prince Andrew stayed far away from Queen Elizabeth II's Platinum Jubilee celebrations in early June but both of his daughters, Princess Beatrice and Princess Eugenie, attended the festivities marking the monarch's 70 years on the throne.
All of the events went off as planned without any controversy until Eugenie posted a tribute to her grandmother in which she cropped someone out of one photo, and royal watchers took notice. Here's what fans are saying now following the princess's post where she cut out Kate Middleton.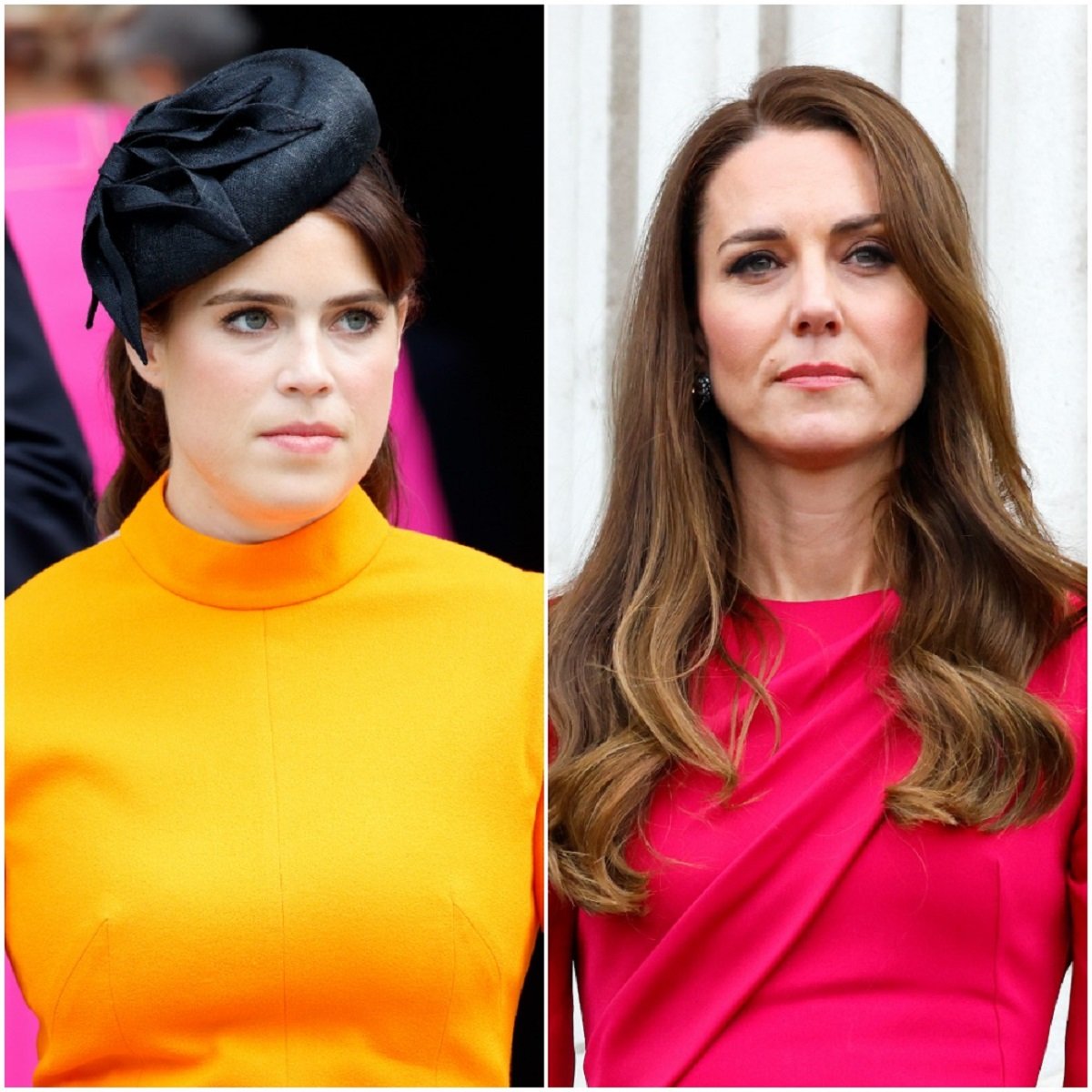 Princess Eugenie posts tribute to queen, crops Kate out of family photo
Eugenie paid tribute to her grandmother and the queen's historic reign with a series of photos via Instagram and captioned her post:
Thank you, Your Majesty, Grannie, for 70 years of service, selflessness and dedication. You are such a shining light for us all. Just a final roundup of some epic moments of the most special weekend that I was so honoured to be a part of. From The Birthday Parade, to celebrating with @edencommunities in Paddington for their #bigjubileelunch to showing Augie the colourful pageant and ending cheering loudly for this remarkable woman.
However, one image shows the royals on the balcony and in that picture Princes Charles is standing next to the queen along with Prince George, Princess Charlotte, and Prince William. But the Duchess of Cambridge, who was right next to her husband, is cropped out and you can only see the sleeve of her dress.
Some fans believe Eugenie 'doesn't like' or is 'jealous' of Kate
As Express noted, many royal fans commented on Eugenie's post voicing reasons why they think the princess cropped out Kate with some opining that Eugenie "doesn't like" or is "jealous" of the duchess.
One commenter wrote: "Maybe she doesn't like Kate and didn't want her in the picture. What's wrong with that."
Another agreed: "She did it to let people see who did she has cropped."
A third person commented to Eugenie: "I think you are jealous of Kate. Oh, the future Queen Kate."
And a fourth didn't hold back writing: "Wow. How rude! Shame on you. Kate is your future Queen, Eugenie, and you will bow to her one day, very soon. She is loved by England and the world, and now you are not. You got a lot of haters, congrats."
Finally, some fans became the voices of reason noting that Camilla Parker Bowles was also cut out. One person posted: "None of this means she doesn't like Kate (or Camilla, who is also cropped out). She just focused on the people she is actually related to." Or as another interpreted it to mean, the princess wanted her photo to show "Just the Royal blood."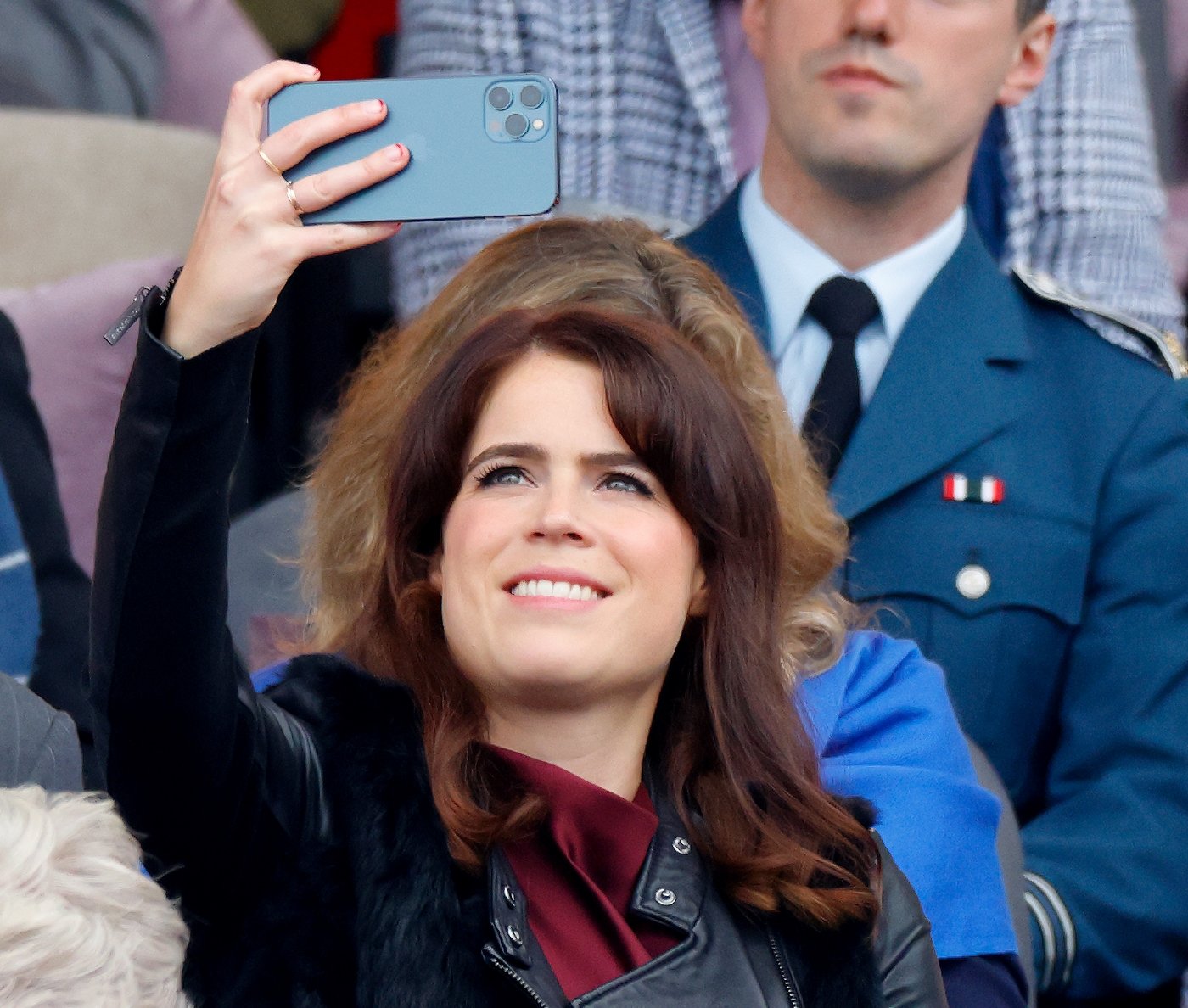 The princess is very close to Prince Harry and Meghan
Another reason fans may have been reading into this a little too much is because of Princess Eugenie's close relationship with the Sussexes.
Meghan revealed in her primetime interview with Oprah Winfrey that she was friends with Harry's cousin before she even met the prince and that they used to go on double dates with Eugenie and the princess's husband Jack.
After the Sussexes moved across the pond, Eugenie became the first (and so far only) royal family member to visit Meghan and Harry at their home in Montecito. During that visit, Eugenie was photographed attending Super Bowl LVI at SoFi Stadium in Inglewood, California with Harry. The princess and Jack were also spotted having dinner with the Duke and Duchess of Sussex in Santa Barbara.